As you have noticed, my posts on this blog are kinda infrequent. I admit, I am avoiding to blog because I was thinking of giving up blogging until today when I learned that this blog gained PR2. At some point I realized, someone is reading this blog. I hope I was able to translate into words and share my experiences to your satisfaction and somehow made difference in your daily lives.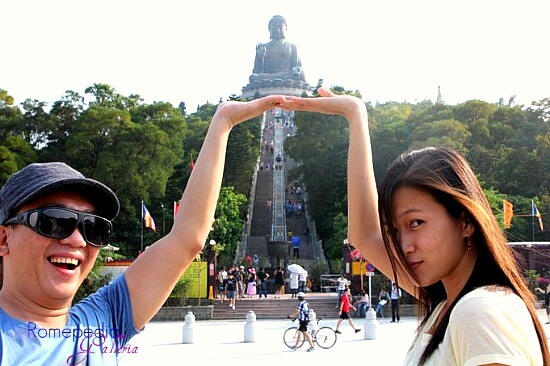 Up there, Tian Tan Buddha statue, Hong Kong
Rest assured that I'll continue writing small and big things that I think relevant to my life...and maybe to yours. Thank you for following my stories of the road. Allow me to introduce my other blogs and interest in food (
The Cuisineuer
) and travel (
Gest to Utopia
).