We're living in a digital world - where the days of long and slow ques are gone. Well, at least for few Philippine government agencies who tied up with the Filipino private company, Pilipinas Teleserv Inc. POEA, DFA, and NSO were the ones with the best services when it comes to delivering certified documents.
Birth, marriage, death certificates, and even Certificate of No Marriage (CENOMAR) are documents issued and authenticated by the National Statistics Office and could be obtained and delivered through Telerv's Citizen Services. Balik Manggagawa OEC from POEA and Department of Foriegn Affairs' passport appointments are also being handled by this call center. Here's How.....
Balik Manggagawa OEC Delivery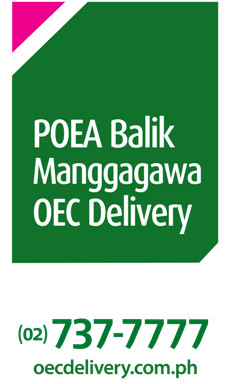 The Balik-Manggagawa OEC Delivery service empowers OFWs to process their OEC applications via the convenient of the internet at the comfort of their homes by logging on to OEC Delivery website. With just a click of a button, OEC processing runs simultaneously with the enjoyment of pending quality time with the family. OEC processing comes with PHILHEALTH and OWWA membership updates. Balik-Manggagawa OEC Delivery is available nationwide and is coupled with an inquiry hotline 737-7777. An OEC Express Delivery booth is also situated inside the POEA Balik Manggagawa area to cater to OFWs who find themselves at the POEA.
NSO Birth Certificate Delivery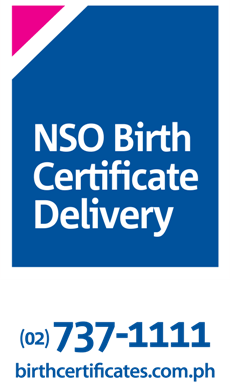 NSO Birth Certificate Delivery provides birth, marriage, death, and even Certificate of No Marriage (CENOMAR) door-to-door deliveries. By simply calling the NSO Helpline 737-1111 or logging in to their website, citizens can enjoy the convenient request and procurement of their NSO certificates without the hassle of traffic, queue, and waiting. Helpline 737-1111 is open 24 hours a day, 7 days a week even on Sundays and holidays. With nationwide coverage, everyone from Batanes to Jolo can enjoy the same world-class service that Pilipinas Teleserv Inc. has been providing for the last 9 years.
DFA Passport Appointment System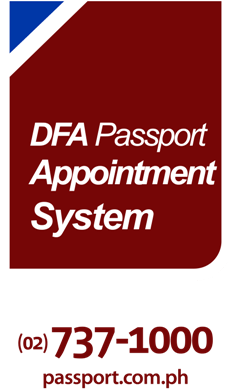 In the new location all applications for electronic passports (ePassports) will only be accepted and processed via the appointment system. Applicants may set an appointment by going online through its dedicated website or by calling the DFA Appointment Hotline 737-1000. The new system aims to bring the passport processing service at par with world class consular services. The new appointment system is available for free. The system is designed to help eliminate long queues formed with the old walk-in system, as the applicants would be pre-processed using information given via hotline or online.
You may have some unprecedented requests, you may add their Facebook and Twitter accounts and have your querries answered or visit Teleserv and citizen services websites and chat with one of their representatives.