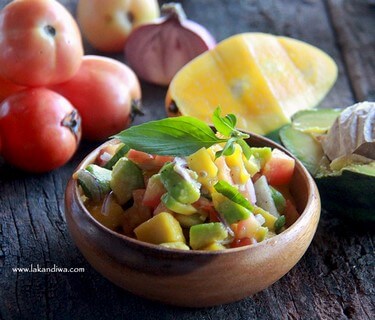 Someone asked from Facebook what was the side dish of my
Chicken Adobo Flakes
from yesterday's blog post. So here it is, my homemade, restaurant-style salsa: Mango-Avocado Salsa, one of my most frequently made recipes!
This is perfectly served with tortilla chips or as topping or bed for any grilled or fried fish, pork, and chicken, or simply as side-dish to accompany any meat for a tropical vibe palate. It is colorful, a combination of tangy and sweet flavor, very tropical, summery and irresistible!
Mangoes are in-season during summer and very sweet, I used the nearly ripe mango so I could achieve a little bit of sourness to balance the taste to accompany the main Adobo Flakes dish. I swapped some essential ingredients of what I already have in my fridge like lemon for lime and basil for cilantro and tasted just perfect.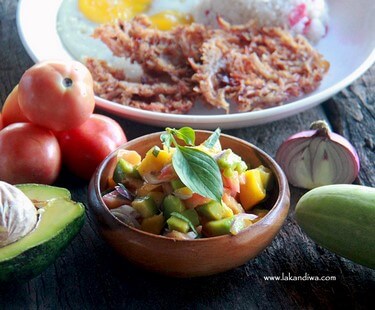 Ingredients
1 medium avocado, peeled, pitted, and diced
1 medium mango, peeled, seeded, and diced
2 medium ripe tomatoes, diced
1 small red onion, sliced
3 tbsp. chopped fresh basil or cilantro
Salt and pepper to taste
1 tsp. lemon juice or lime juice
Optional: habanero pepper, cucumber
Directions:
Mix avocado, mango, red onion, tomato, and chopped basil in a bowl, add lemon juice salt and pepper to taste and serve by the side of your main dish.
Happy Eating!