If the Philippines has 7, 107 islands, 1,780 islands can be found in Palawan where every island is an adventure. I am from Palawan and I never had a chance to explore all of its islands and islets. My province has the highest immersion of islands and one of the largest provinces in the country geographically speaking. The capital, the only city in my province, and the cleanest city in the Philippines is Puerto Princesa. It has the lowest crime rate compared to other cities in the Philippines where the World Heritage Site, Puerto Princesa City Subterranean River National Park can be navigated. Known as the the Philippines' last ecological frontier, Palawan is rich in natural resources both flora and fauna, it is home to exotic and endemic species of animals that roam freely in its verdant hills and plains. Isn't it great to be a Palaweno? I am proud to be one!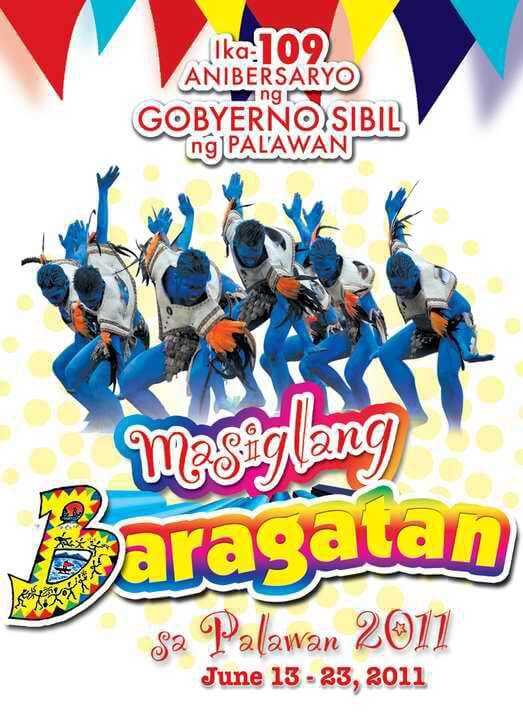 On June 13-23, 2011 we will be celebrating the 109th founding anniversary of my province. You are hereby invited to join us. From the Cuyonon dialect, we call it Baragatan which means "convergence". People will be coming together from 24 municipalities to bring their songs, dances and music together. We will present all these aspects of life through cultural presentation, trade shows, exhibitions, float parade and street dancing. Amos Tara!
The penguin shines across the loving hydrogen.