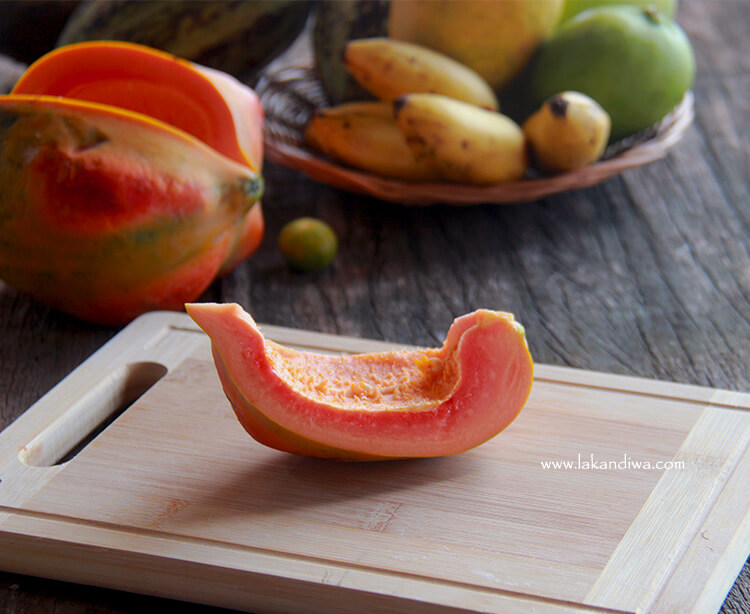 Papaya is very common here in El Nido and is highly in season nowadays. With the influx of tourist going very low to none because of the pandemic, this tropical fruit has become so very cheap in the local market and convenient stores nearby. It has became my favorite, my go-to-food along with bananas when I'm on diet days because of its abundance here. That's right, I am trying to lose weight again for as long as I can remember, lol! This time its different and I hope it would work-out.
Side story: I made a meal plan mix of intermittent and fruit only days and my whole journey will only be shared with you should I succeeded to achieve my goal of 60 kilograms from 82 kilograms. Or maybe not, haha!
Its has been 2 months, with many cheat days in between, a challenge, long way, but I will get there. Promise!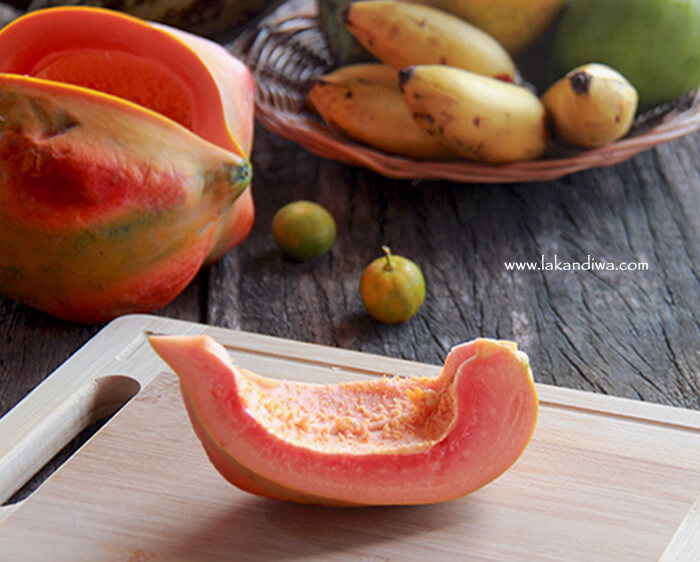 Papaya is also my superfood since suffering from occasional gout attacks. Rich in potassium and big supporter of kidney health, low in purine, and is safe for gout because it cleans out toxins deposited in the kidneys and reduce the accumulation of uric acid in the blood.
There are many ways how to eat and cook papaya; The nearly ripe crisp papaya with coconut vinegar , salt and pepper for afternoon snack, pickled papaya side dish for grilled chicken inasal, and papaya in the good old Chicken Tinola Soup for the rainy days are some of my top picks! Cooking unripe papaya the old Filipino way with coconut milk and dried fish was delish and awesome but its a different story.
I got this from one of our business partners when I saw her post online harvesting papaya from her backyard, begged to buy it but she gave it to me free! Its too beautiful not to be shared, it deserve a da*n blog post and to make sense of this, I'm going to share with you three different ways how to enjoy eating it. 4 ways actually, the 4th will be on my next post, whenever it maybe, lol!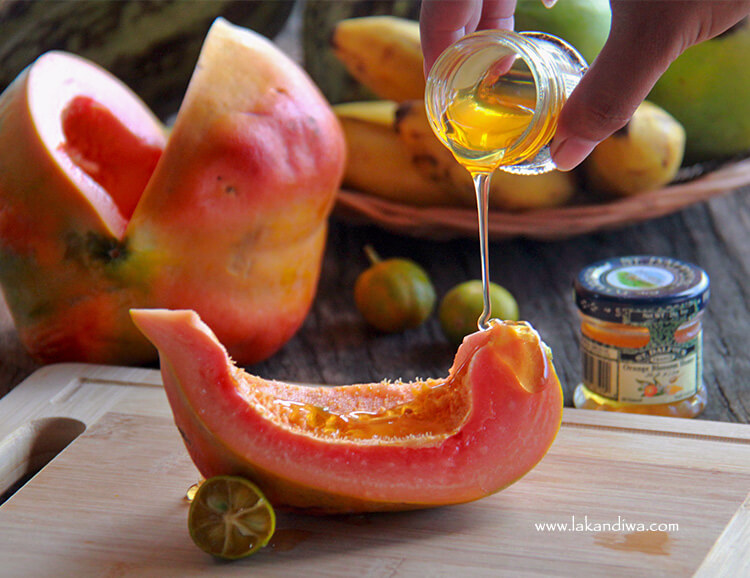 The first is to eat it fresh. Scoop a spoonful straight from the pulp and enjoy! Its uncomplicated, the most basic, simple, and sometimes the most delicious if you've found the right papaya for your taste buds.
Second is to squeeze citrus or calamasi juice. If your papaya is too sweet for your liking, the acid of calamansi is of great complement to the fruit. This one is my utmost choice.
Third but definitely not the last is to drizzle honey on it if your papaya is bland and needs more flavor. I used St. Dalfour Orange Blossom Honey but wild honey or any honey will do to satisfy your sweet tooth.
You may opt to eat the seeds and skin to add texture but I think nobody does that.
So, there you have it ladies and gents, stay tuned for my next post on the fourth and the most beautiful way to enjoy the tropical papaya fruit. Byers!