Batis Aramin Resort & Hotel
Brgy. Malupak, Lucban,
Quezon Philippines, 4328
Telefax: (042) 540-4401 ; 540-7320
Mobile: 0917 595 4145
E-Mail: info@aramin.ph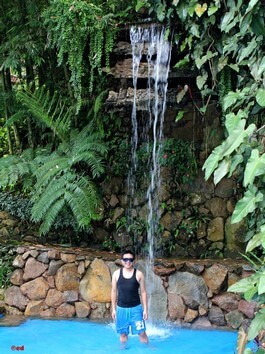 Residents of Lucban would argue that this is the prettiest destination in Quezon Province. And yes, it is indeed an attraction. Nestled at the foot of Mount Banahaw, Batis Aramin is among the reasons why you would want to go to Lucban, Quezon apart from taking colorful pictures of the world famous Pahiyas Festival and tasting the garlic-y Longganisang Lucban.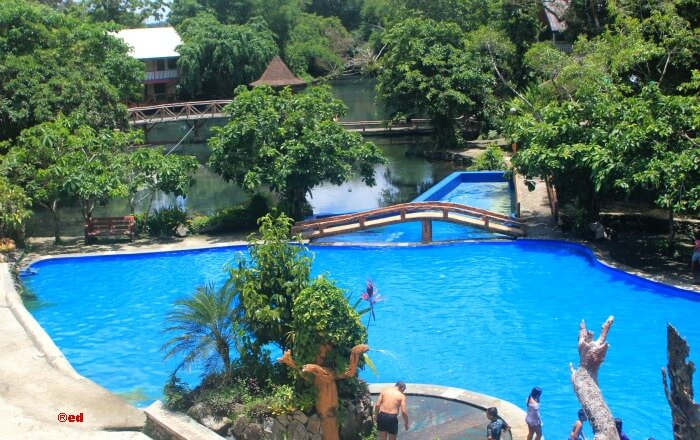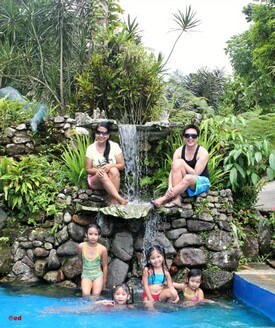 Batis (or creek) Aramin is a developed creek owned by Mr. Filomeno D. Valde. Fascinated by its green meadows, abundant vegetation, cool fresh air and its ever flowing crystal clear water from the spring called the ARAMIN, he decided to convert it to a resort formally opened in the Easter of 1997. It was classified as Special Interest Resort by the Department of Tourism.
What Rome loved about Batis Aramin was the fresh, un-chlorinated, and free-flowing swimming pools and private pools in the middle of the nature park. The water was extremely cold even in summer days. His nieces, the daughters of water, truly had fun swimming from one swimming pool to another.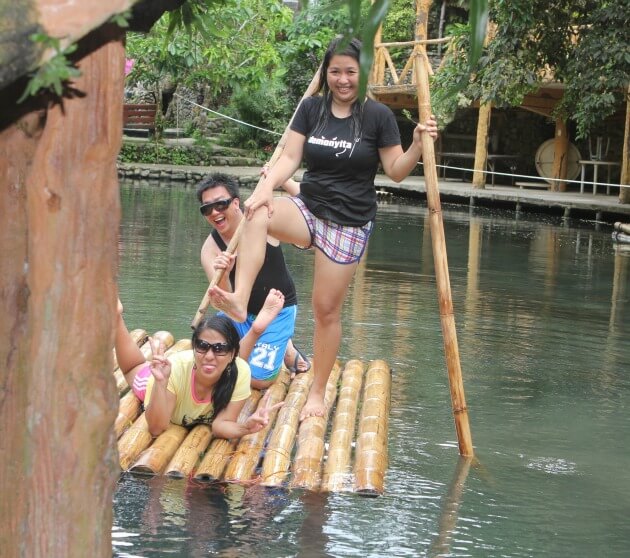 The resort and nature park has a boating and fishing area. Rome and his cousins, Peachy and Anney, tried to paddle up to and from the man-made creek. Anney, had a hard time balancing on bamboo raft screamed like there's no tomorrow but manged to pose and smile when Alvin point the camera lens at them. It was tiring but really fun activity. For Rome, it reminded him of paddling in Malampaya Sound in Palawan during his high school days.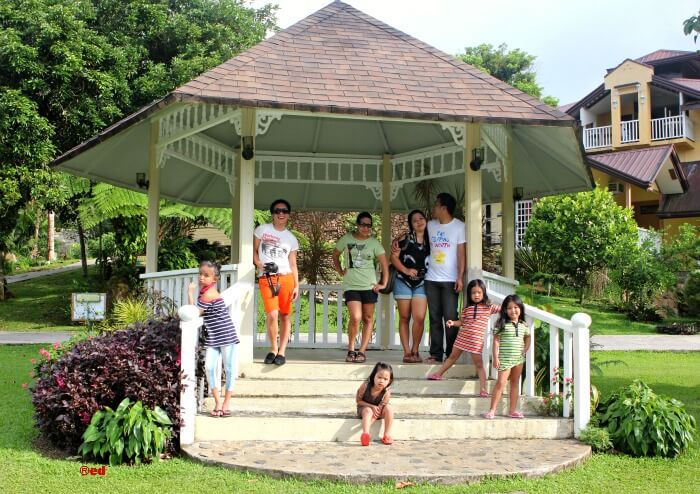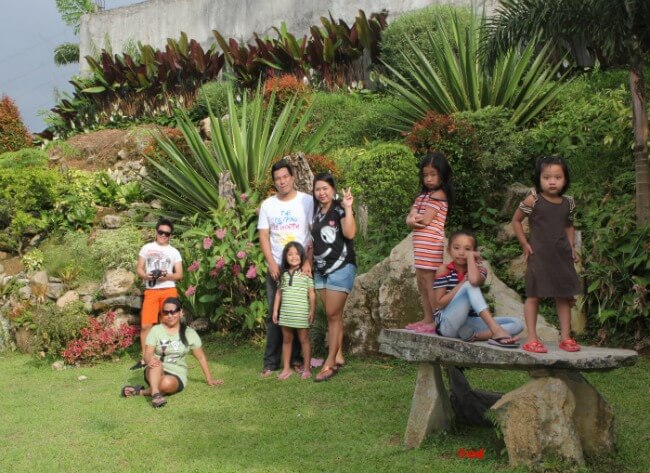 Other facilities are; Biking Trail - A dirt trail stretching 1.5km long that gives you a route to come back and forth town and all around Batis Aramin. Function Halls - that could host events of any scale from meetings and birthday parties. It has a beautiful landscape ideal for garden wedding.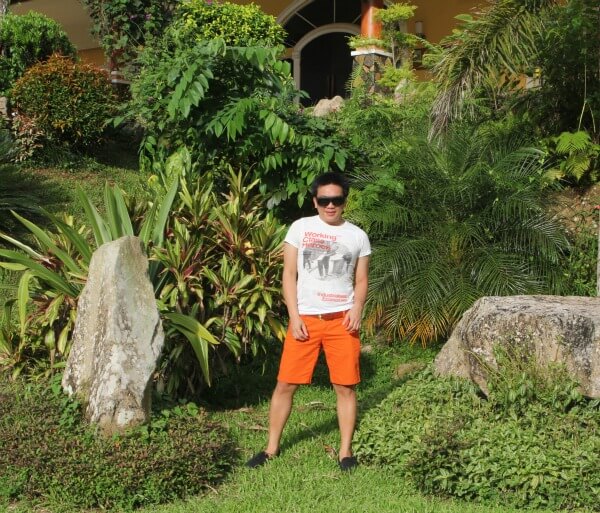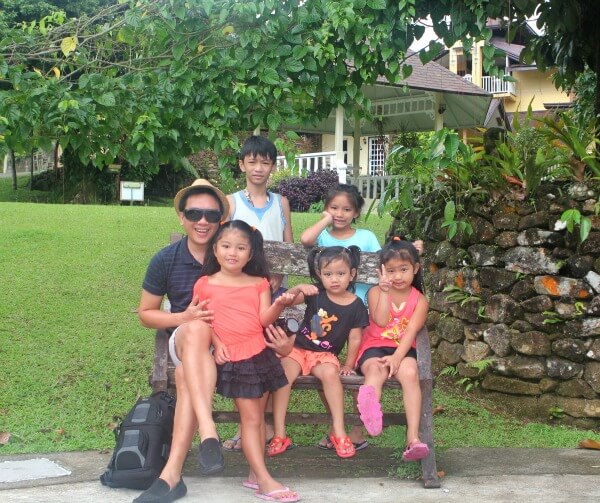 During their stay, Rome and his cousins attempted some of the high-defying activities in Batis Aramin's Adventure camp. I'll tell you what are those on my next post.
Batis Aramin is right across the Kamay ni Hesus Healing Church and Vio Dolorosa Grotto. Hectares of lush resort right at the foot of Mount Banahaw, Batis Aramin is a nature park spot for boating, swimming, camping, biking, trailing and so much more.