KBOB Restaurant and Family KTV 232 P. Tuazon Blvd. corner 13Th Ave, Cubao, Quezon City, Philippines (02) 709 0941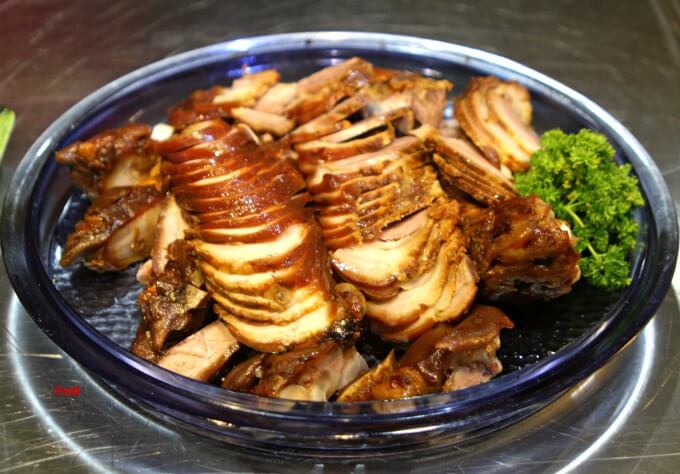 The company we're working in had a separate and bigger celebration of the highly anticipated Christmas party last year so we opted to have our own holiday party exclusively for our team. Our team's holiday party was held at K-bob restaurant and Family KTV a week before Christmas last year with KOrean Food and KAraoke, it was regarded as KKK (our common term for "pot luck") holiday party because we shared the expenses.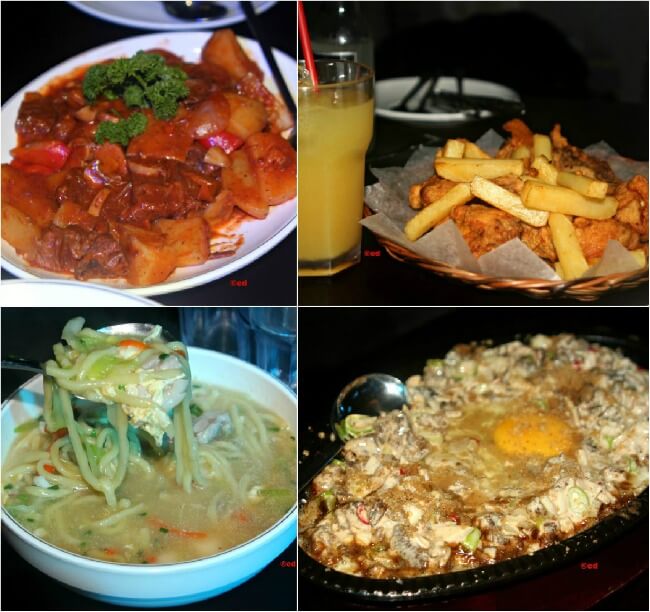 KBOB Restaurant opens at 11:00AM to 10:00PM but the KTV rooms are up 24/7 open. There's no entrance fee but they are charging per room - ranging from Php 500 / hour to 1,500 / hour. The KBOB Korean buffet hour has been changed. From 11 AM last year, it's now starts at 5:00 PM until 10:00 PM and the price was also raised from Php 350 per person December of last year to Php 400.00. Set meals and ala cart dishes are available though.
We came in around 9 AM and immediately accommodated by the polite crew. My colleagues grouped themselves and decided to order Filipino favorites (a la carte) dishes such as Beef Caldereta, Pork Sisig, Lomi and steamed rice. I sipped my ice-cold beer and munch on chicken wings and undercooked potato fries while patiently waiting until 11 AM to try their Korean buffet. The Caldereta was ok as well the Lomi but the Sisig was super spicy.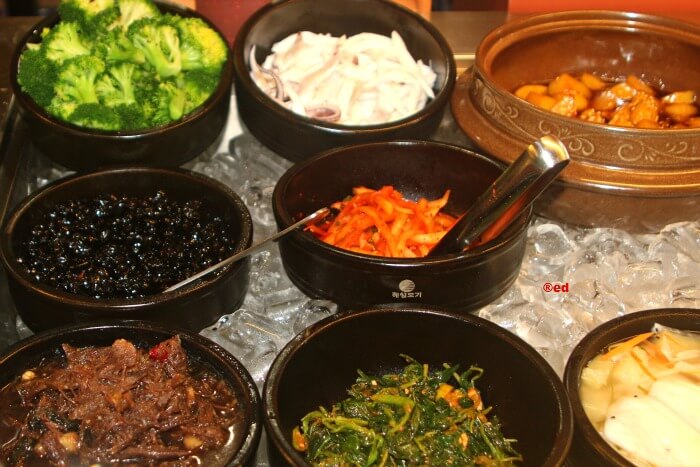 If you want to avail their Korean buffet, you need to take it in the restaurant downstairs. The food I've took was not allowed to be brought upstairs to avoid sharing. Although I missed Austin and Ert's Gangnam style performance and Gemma's belter voice, I made sure not to miss every single dish this Korean buffet had offered...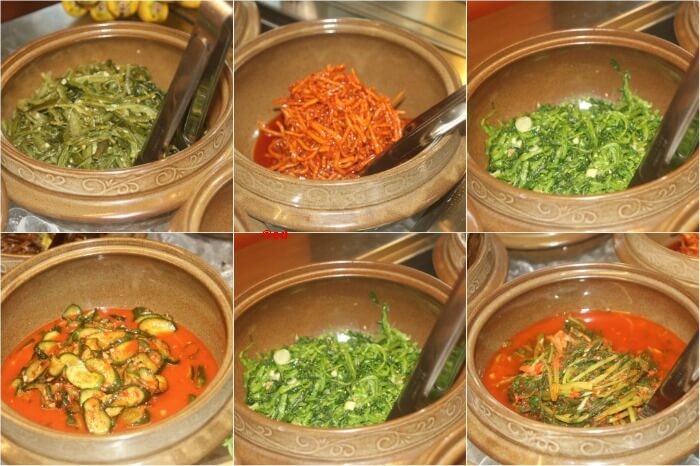 I started my brunch at the Kimchi station. Showcasing a variety of interesting Korean national dishes, I tried a small portion of everything. Every dish has an interesting and strong unfamiliar flavors and I didn't hesitate to swallow it all, eyes closed! But my only concern was remembering each name.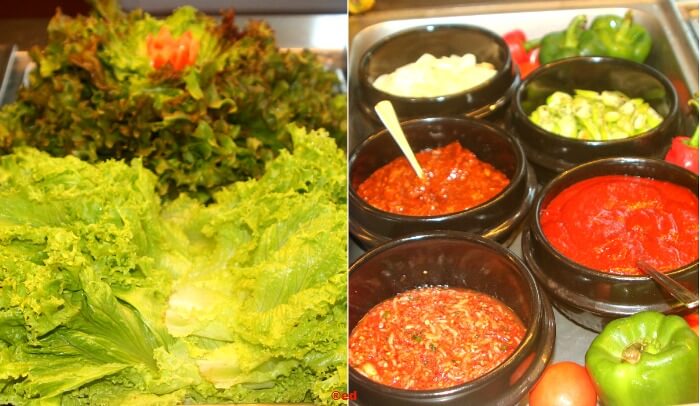 It was eleven in the morning and the staff were unoccupied so I bug them with questions. One crew wrote down the name and translated every dish name for me but I never verified if it's correct. Here's what she wrote on a piece of paper I've found on my camera bag earlier today; Ojing Oche (Squid), Mannel Jong (Garlic Stem) Water Crest, Korean wood Myeok Jogi (Seaweeds), O'jin O Buggeum (grilled squid), Gamja Jorim (Baby Potato), Jang Jorim (beef like adobo), Gochu Samgyupsal (Grilled Pork), Black Kong (Black beans), Dak Tori tang (Chicken Spicy Sauce), Dweji Galbi Jjim (Pork), So Galbi Jjim - Pork,Jeyuk Buggeum (Pork Guisado).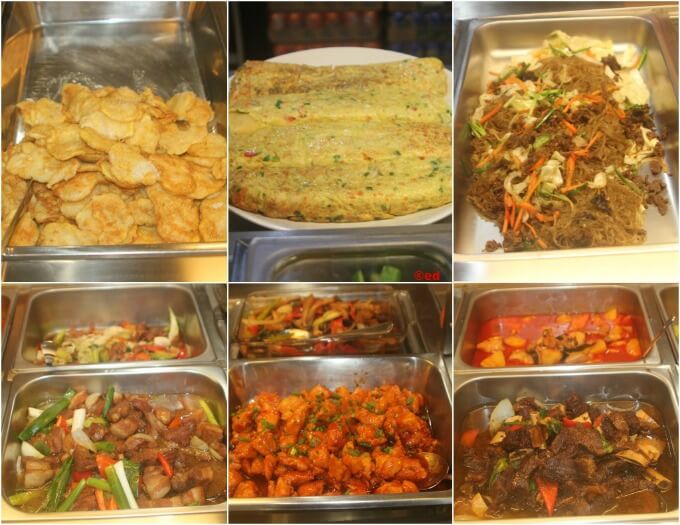 The buffet also includes dishes that we all know and love. From the soup section, kimbap, bibimbap to samgyupsal, everything looks fresh, clean and yummy.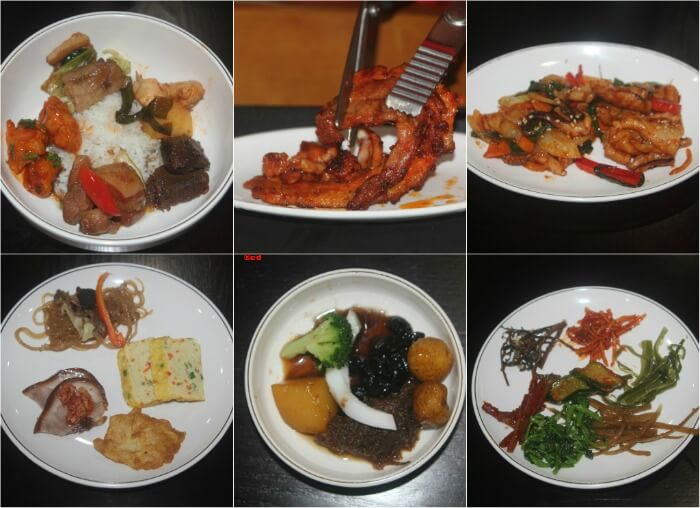 For dessert, they offered fresh tropical fruits, buko-pandan salad and macaroni but I had no more room for dessert so I just took some pictures.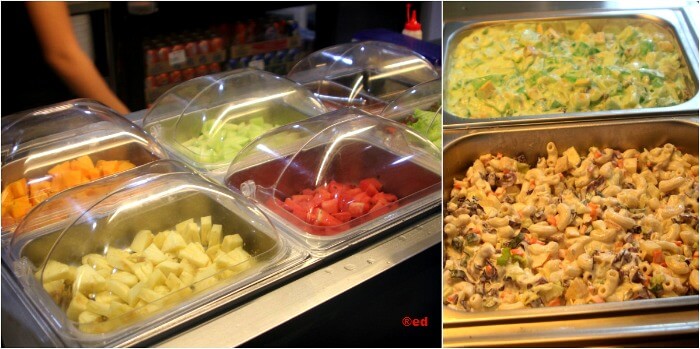 I would say that our experience in KBOB is average and is recommended. If you are looking for a post holiday party venue with good, affordable food and great sound system KTV rooms, hold your party in KBOB Restaurant and Family KTV located at the heart of Cubao.