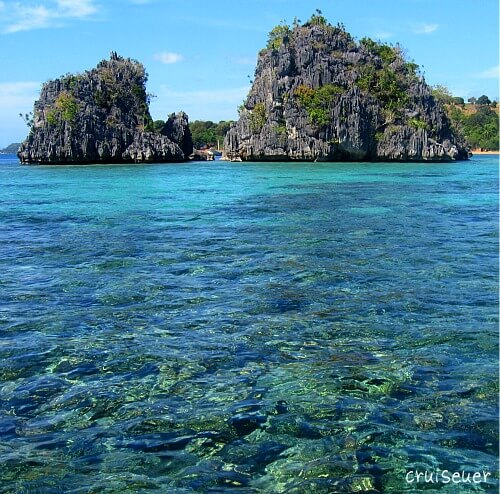 The best and most affordable way to travel alone is to plan a do-it-yourself (DIY) itinerary ahead of time. Traveling in a group could be a lot fun but I found serenity and peace in travelling alone. Sometimes, when everything is falling into the right place, we still wonder or feel that something is missing, It's the time to spend alone. It is kind of special feeling out of the sea alone, sailing on the cool and bright clear water. Once in a while, I choose to travel alone. This is an annual activity to renew my inspiration. Later this year, I spent 4 days in Coron, Palawan.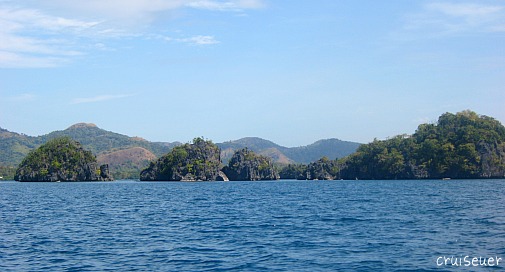 Day One; Siete Pescados. It is a group of seven small islands strung between Coron & Busuanga islands. A Marine Sanctuary and a protected area in Coron, one of the best snorkeling spots in Coron Island. It is close to the town, about 15 minutes away by sea. Along the way we were entertained with a story by our boatman. He told us the myth of Siete Pescados. It was named after seven sisters who went swimming against their mother's wishes, who were said to have drowned in the area after a strong typhoon. Afterwards, seven small islands rose from the sea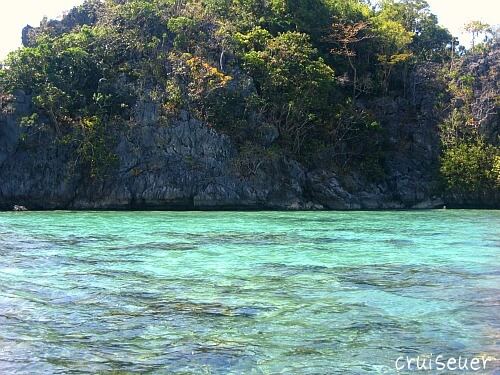 Entrance Fee is Php 100.00. The area is really good for snorkeling. The water is super clear. Abundant corals, fish of varied colors and species. The beauty underneath is indescribable, too bad, my underwater camera didn't work.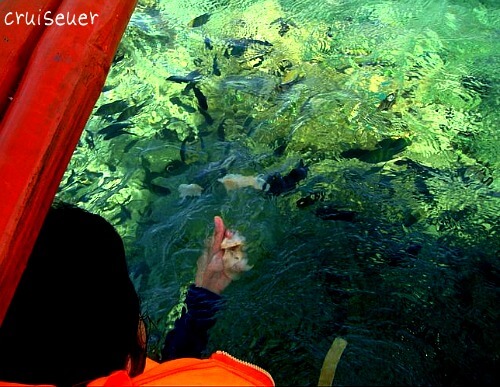 My original plan is to roam around the town and visit the Municipal Tourism Office but something came up. From where I was billeted, I've met Sharlene and Philllip. They invited me to join them, FOC. I took the opportunity and changed my itinerary right away. They were very accommodating, we talked about places they been to, people they met, and experiences they had done. I was envious with the nature of their work, they have the opportunity to travel while working. One thing I never forget about travelling alone is meeting well traveled people like them. Somehow, I learned a lot. It was an unforgettable experience.
Next stop, The Kayangan Lake.