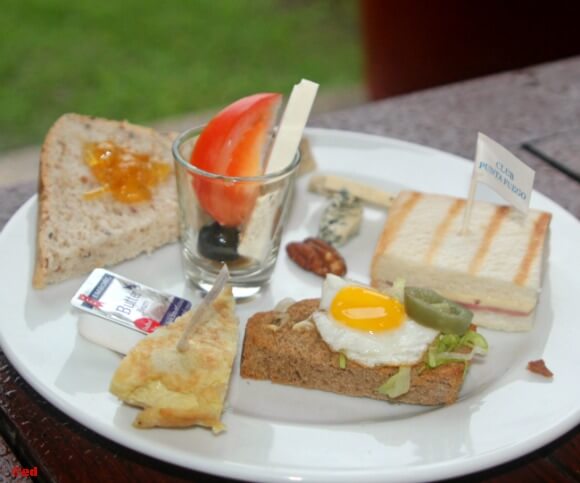 Having spent the long and rainy night at our standard casita, the tremendous amount of food I took the night before seemed gone with the wind. I was ecxited to learn that our breakfast would be FOC (free of charge). It was a buffet breakfast at the same restaurant in the main clubhouse, San Diego Restaurant.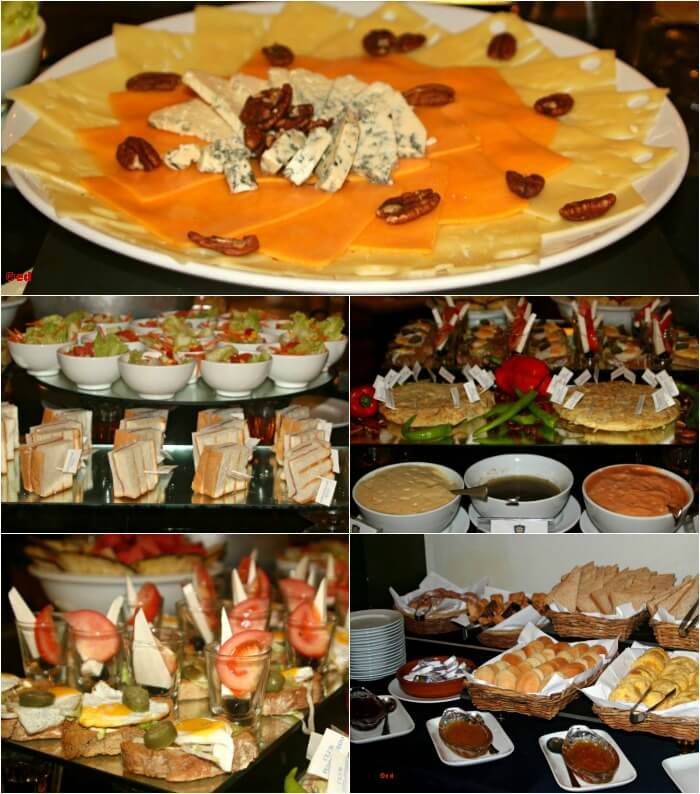 We were the early birds on that gloomy morning. The staff weren't done yet in setting the buffet table up but they let us in. Although it was drizzling, we decided to settle at the patio outside because it was quite dim inside the restaurant. Serving intercontinental bistro and gourmet cuisine, I was expecting an array of dishes spreading from east to west...cheeses, breads, fresh garden salad, canapes and a cute concoction of tomato , white chesse and black olive in a shotglass.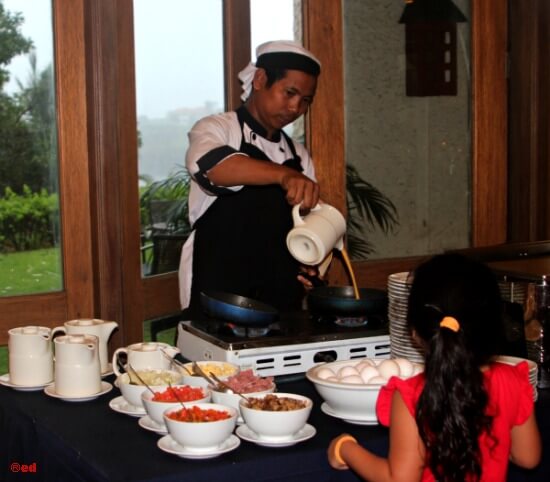 Omellete Station
As I walked through the restaurant, one chef was busy preparing an omellete in front of the wide-eyed Ykaie. Guests could add and mix cheese, tomato, onion, mushroom and ham.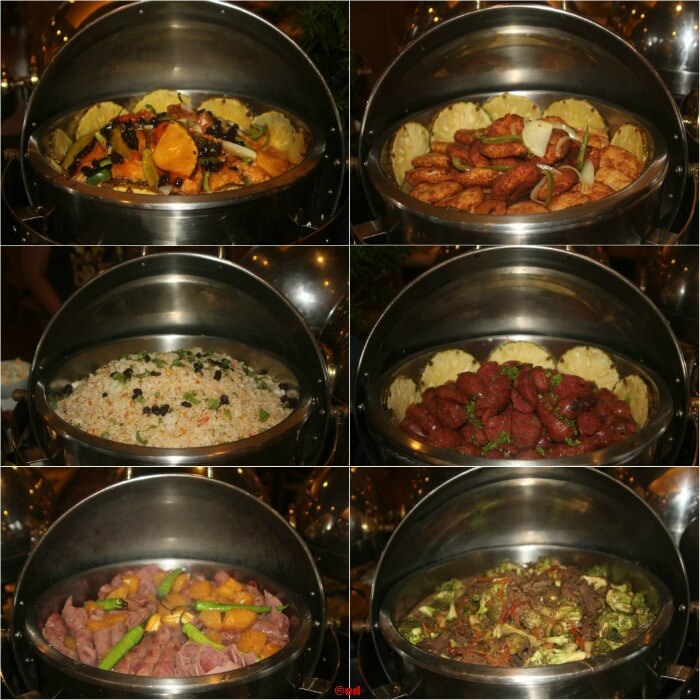 I was seduced by the Filino traditional breakfast, longanisa. Beef dish, sweet and sour fish, and ham with glazed pineapple were also remarkable. Here's my plate...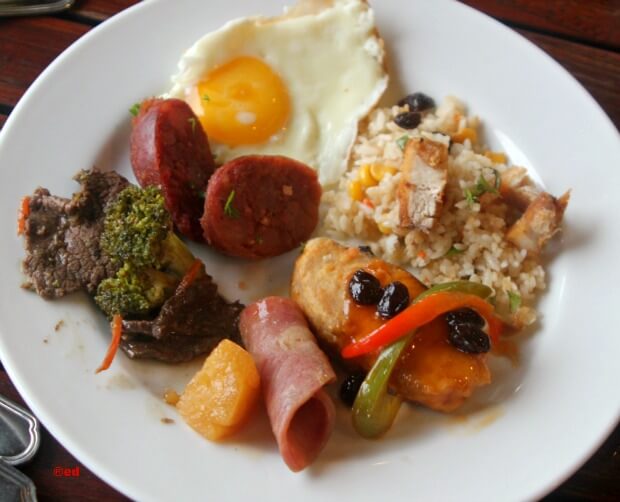 Although I felt that Im a bit stuffed, I made sure I have a room for Arroz Caldo. Arroz Caldo is a popular Filipino congee with toppings of chicken, pork, hard boiled eggs, and fried garlic - a comforting food during rainy days.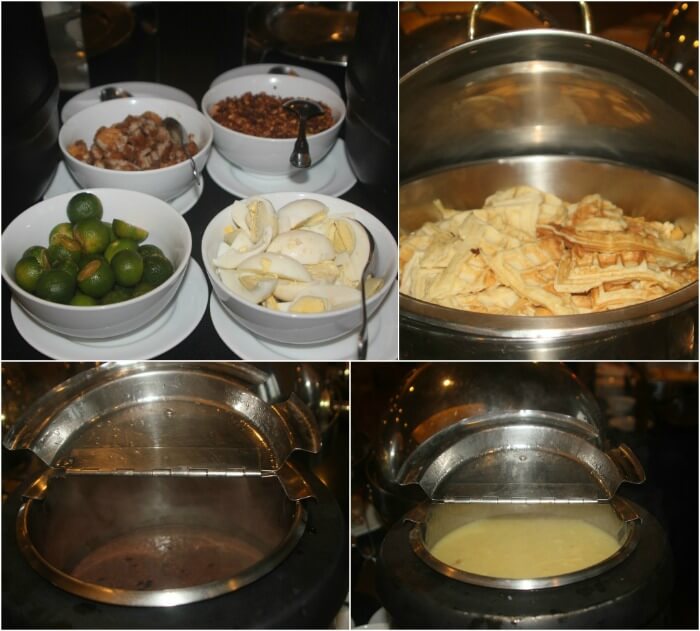 Oatmeal, waffle and different kind of breads were also available.
Here's a bowl of my Arroz Caldo, have some....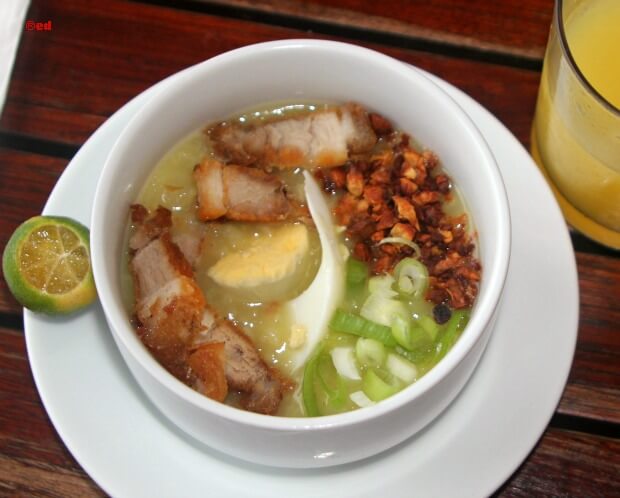 Unlike our dinner with extensive array of desserts, fresh tropical fruits and Pascual yogurt were our dessert.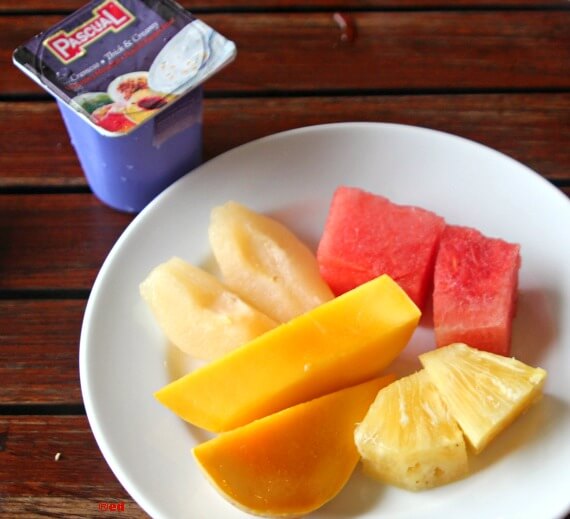 Pineapple and orange juice were the refreshing choices for our morning drink. To sum it up: it was a vibrant breakfast amidst the gloomy weather. Friendly and warm staff simply adds to the experience, persuading customers to return time and time again.