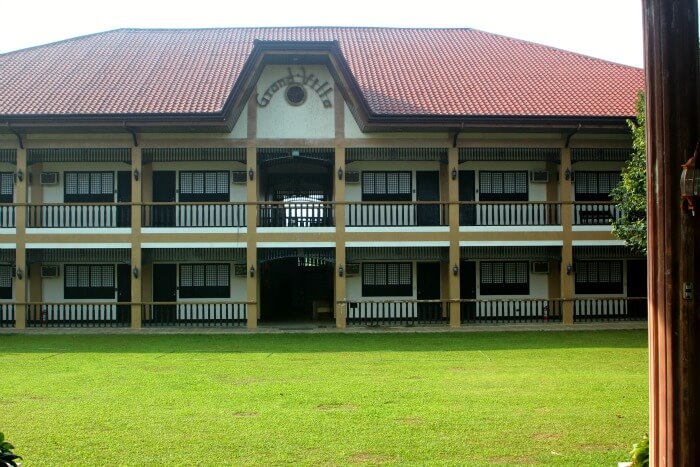 The road going to Grand Villa Resort and Butterfly Center was a huge challenge considering that their driver, Peachy, was just learning how to drive. They left home early in the morning to avoid heavy traffic and drove slowly to Laguna and arrived at 11:00AM in the resort.
While checking in, the hotel staff at the reception area seems bothered when Rome's group registered for an overnight stay. She didn't let them in and told to wait until 2 PM. That was almost three hours of waiting!
Rome, who had a tourism degree and worked as front desk officer in a standard hotel in Palawan, knew that it is the standard check in time being followed around the world. The reason behind is for the hotel to allot 2 hours of cleaning and dressing the room up from check-out (12 nn) before check in time at 2 PM. This rule has been very essential especially when the hotel is fully booked. Guests could request a few hours of extension and early check in but that is subject to room availability. Some hotels are charging for extension or early check in but in Hotel Fleuris Palawan, the hotel where Rome used to work in, they allow guests to check in ahead of time as early as 8 AM if there's an available room without charging their guests extra. They call it COURTESY.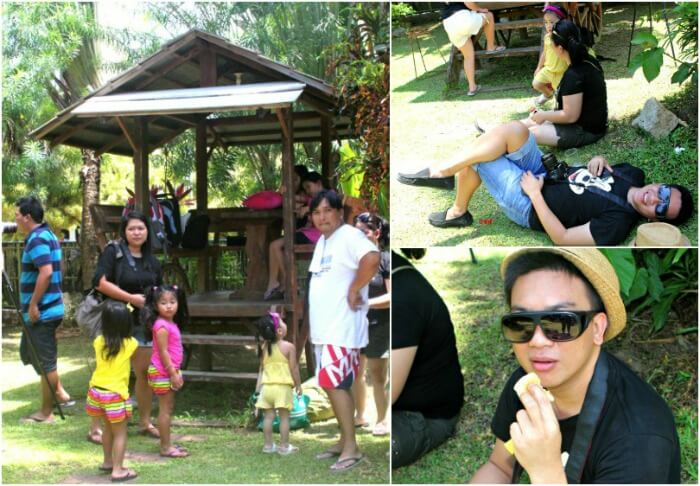 He didn't complain and they stayed in a small picnic cottage while waiting. The kids were tired and bored. All of them were hungry. Food is not allowed to be brought in and the sunken restaurant by the pool has a limited menu to offer. Most of the dishes that they want from the menu were not available. In the end, they decided to have late lunch later that afternoon outside the resort.
Anney, on the other hand, had an ample opportunity with the kids for photo shooting in every corner of the resort. That time, she doesn't need to bribe them. The resort was deserted, green and clean. There were 5 people in the swimming pool area, three of which were resort's staff.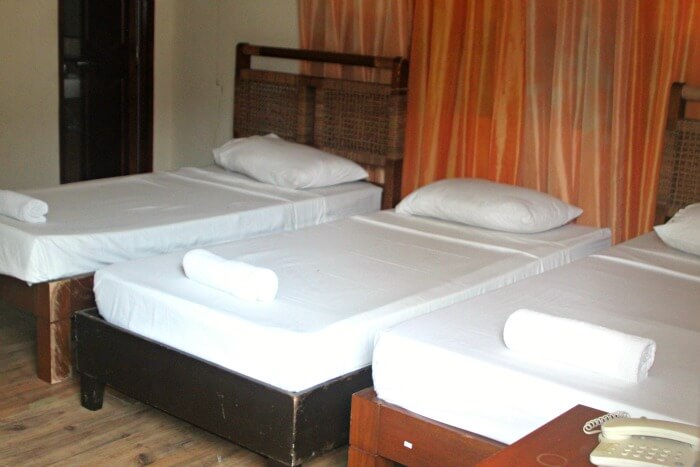 The resort's policy in check in/ check out time is very strict. At exactly 1:45 PM, Anney asked the staff at the front desk if they could get into their rooms already but the staff declined and told her to wait for 15 minutes more. It was on the 2PM dot when they were allowed to get inside their respective accommodation. The rooms were not pre-cooled and weren't previously occupied at all!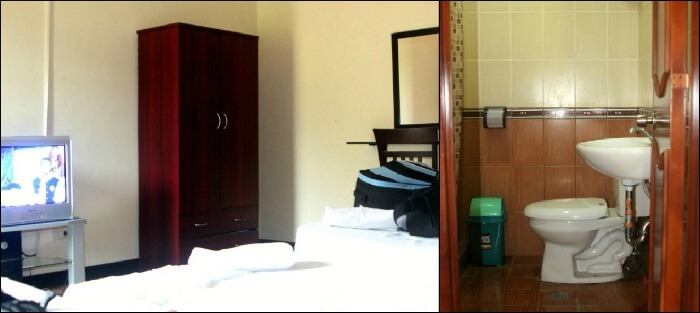 Their room is nothing special. The shower is tiled, there's water flowing through the faucet, bed is hard, A/C didn't bring comfort; hot, old and noisy. The TV and the things inside the room are old and not maintained to its brand new glory but everything is clean and tidy.
There's an illusion of creepiness behind the Spanish-Filipino inspired resort but the kids enjoyed the activities and the amenities it offers. I'll tell you more about it on my next post. Adios!