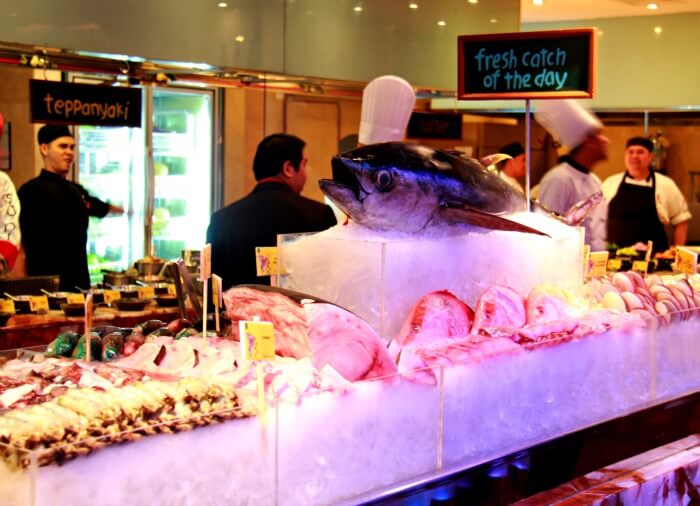 Marriott Hotel Manila's Marriott Cafe, an inviting beacon set in the world-class casino entertainment complex of Resorts World-Manila is where you should go to find the finest and freshest seafood in the metro. Offering modern all-day dining that successfully marries the best of local and continental cuisine, Marriott Cafe magnifies this delightful experience through an engaging seafood buffet held every Friday and Saturday nights from 6:00 p.m. to 10:30 p.m. Aptly named Ocean's Harvest. Diners can choose from its numerous fresh seafood, request the chefs to have it cooked the way they want it, and indulge in the glorious taste of the bounty of the sea for only P2300.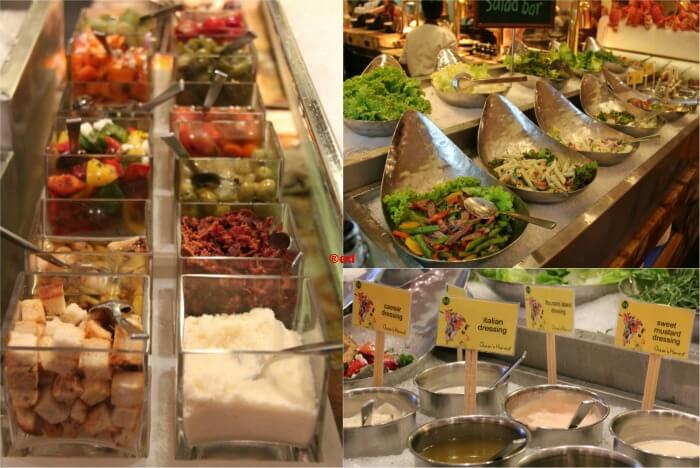 A perfect starter for my fishy feast is the blend of fresh seafood and fresh vegetable at the salad bar with its selection of greens, toppings, and dressings that are made special with options such as lobster and pomelo, brocolli and blue crab, seafood with mushroom and mango salad in honey mustard, lapu lapu ceviche, and local scallop asparagus and orange salad. A seriously show stopping first course, these should be the most refreshing seafood salad spread that takes off in its cool and crisp quality.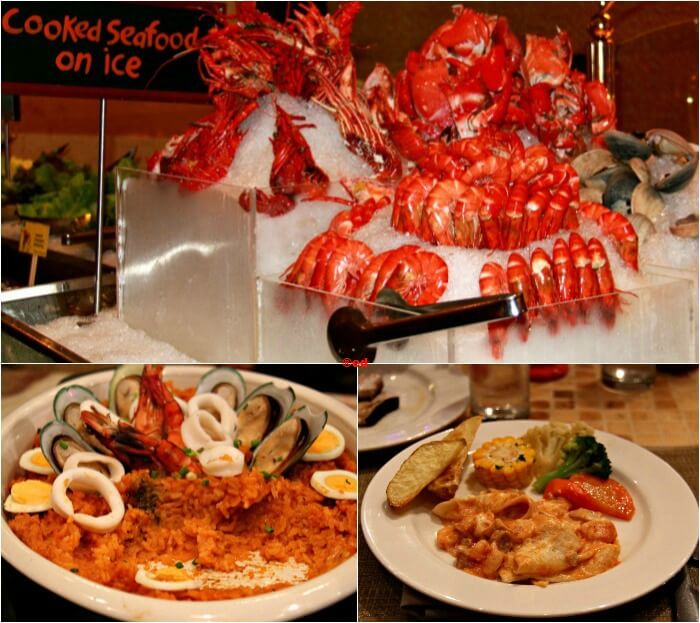 Lightly steamed crustaceans are ready to be enjoyed at the side of the salad bar. The colors of slippers lobster, local blue sea crab, curacha crab, prawns, mussels, and white shells are chilled seafood that teased me. Marriott Café also offers Fisherman's Special Paella, Seafood Lasagna, and Spicy Thai Shrimp Fried Rice. Of all the spread of unlimited seafood, my utmost favorite was the Seafood Lasagna.
The assorted "Catch of the Day" was the center of the high-end restaurant and were all proudly displayed on ice which includes fresh salmon, tuna loin, local tanigue, pompano, talakitok, lapu-lapu, maya-maya, shellfish, jumbo prawns, half shell local scallop, local clams, jumbo squid, suahe shrimps, blue marlin, and local gindara. Perusing the Ocean Surf Market Style Buffet Menu and inspired by the "paluto" style, Marriott Hotel Manila's professional and innovative chefs are available to recommend and create a special dish, according to the guest's liking.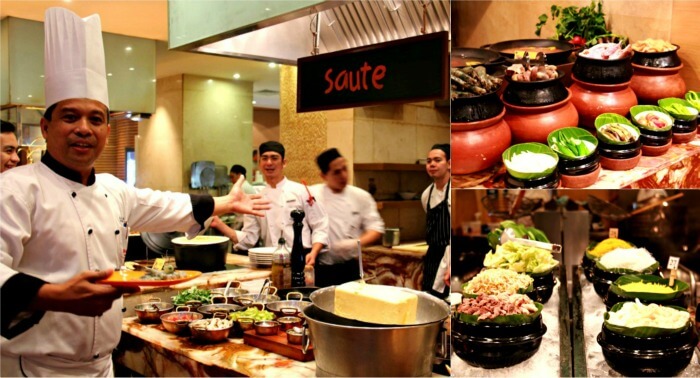 They have different stations manned with innovative chefs waiting to prepare diner's choice of seafood as preferred. Anything and everything, the chef in each station will prepare the dish that diner wants on the spot: Saute Station, Sinigang Station, Wok-fry Station, Noodles Station, Batter Station, and Japanesse Station. There are cute Sushi chefs ready to transform diner's choice into fancy sushi or sashimi rolls. Tuna Sashimi and Snapper Sashimi are available, diners are also challenged to go beyond the usual by creating their own Japanese food using seafood ingredients at the Teppanyaki.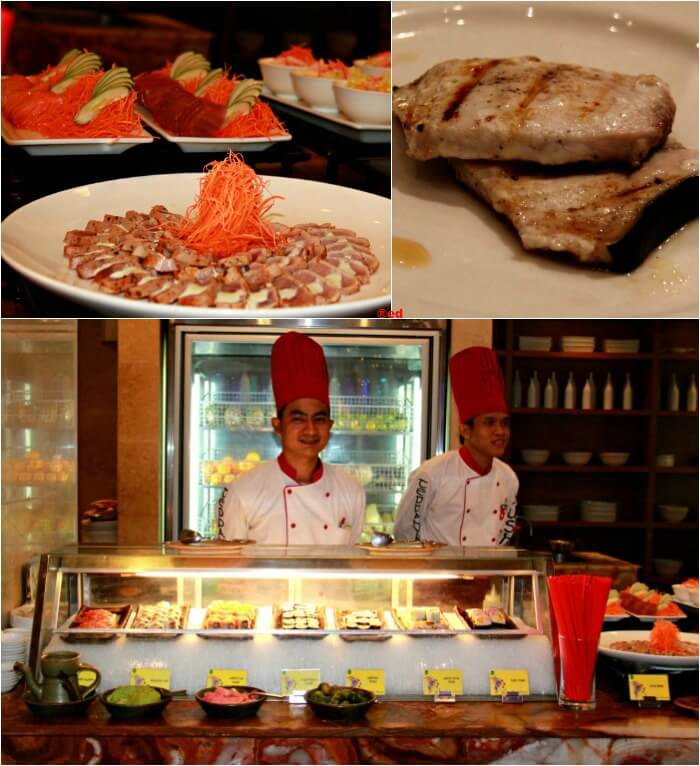 I was planning to have bouillabaisse but the moment I saw kitang and samaral (rabbit fish), I missed my hometown in Palawan and I opted to a steaming hot pot of Sinigang in tamarind that often reminds me of home. Kitang fish tasted awesome! It goes perfectly well with mustasa leaves, kangkong leaves, eggplant, okra, stringbeans, fresh tomatoes, and finger chili. Perfect for the Filipino favorite condiment, fish sauce.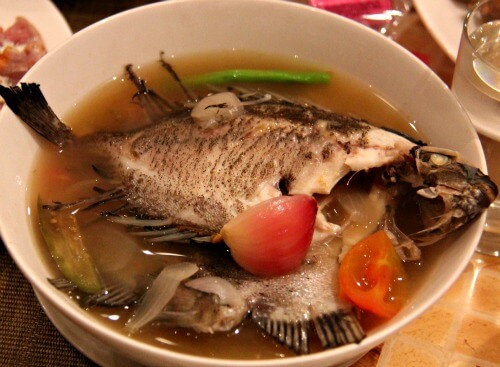 I tried Tuna and Shrimps in garlic butter, Sweet and Sour Crabs and Nilasing na hipon or Crispy Fried Baby Shrimp marinated in rum which was another dish that I liked. I hoped the buffet includes unlimited beer, lol!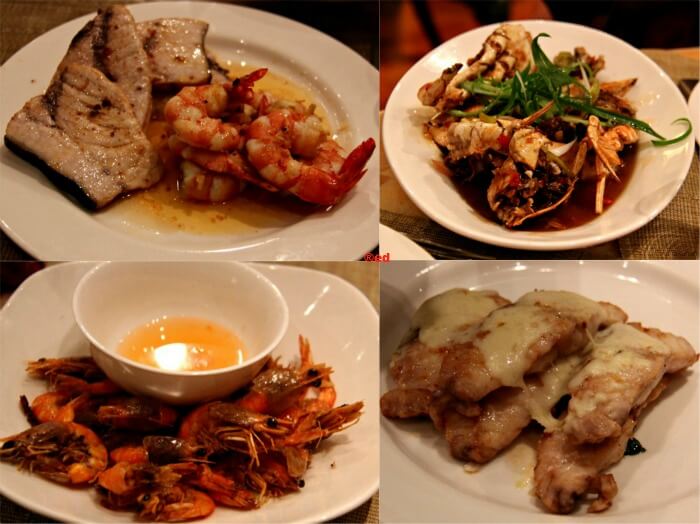 If these aren't enough to provide the ultimate pleasure of the bounty of the sea, Ocean's Harvest also offers peking duck and rib-eye for dinners who are allergic to seafood.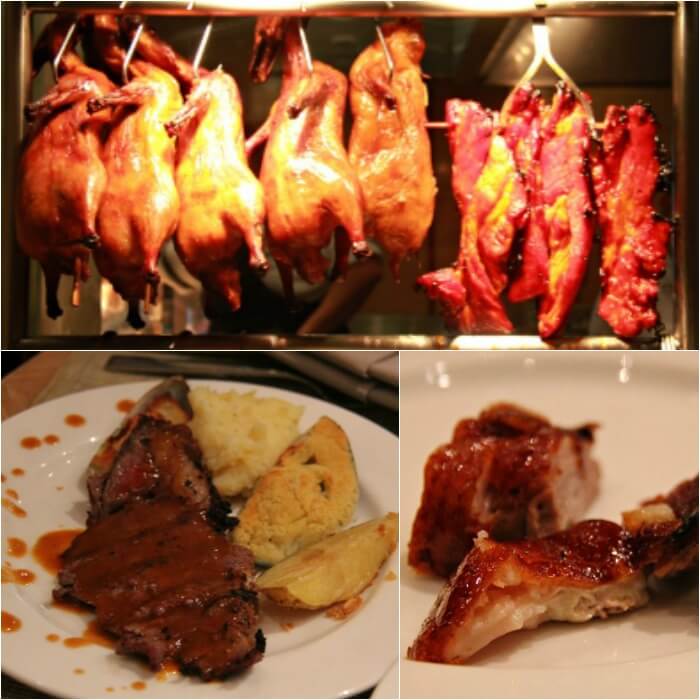 While a lavish seafood buffet is enthralling, a sweet experience in the dessert station is another must try especially when it's paired with a tea or coffee. Marriott Cafe also a well-known dessert oasis, featured samba mousse, chocolate pistachio mousse, blueberry cheesecake, sugar free cheesecake, assorted homemade gelato ice cream and sorbet bar that are worth saving up the space for.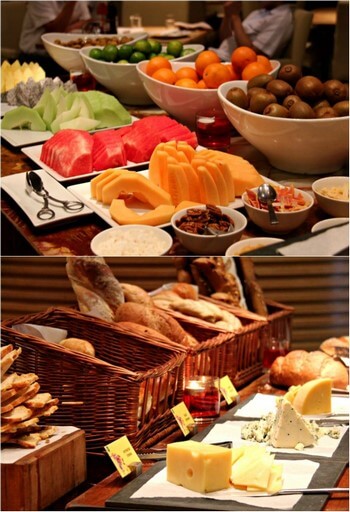 Get ready to be captivated by this five-star seafood buffet experience only at Marriott Hotel Manila's Marriott Café. For inquiries or reservations, call (02) 988-9999.