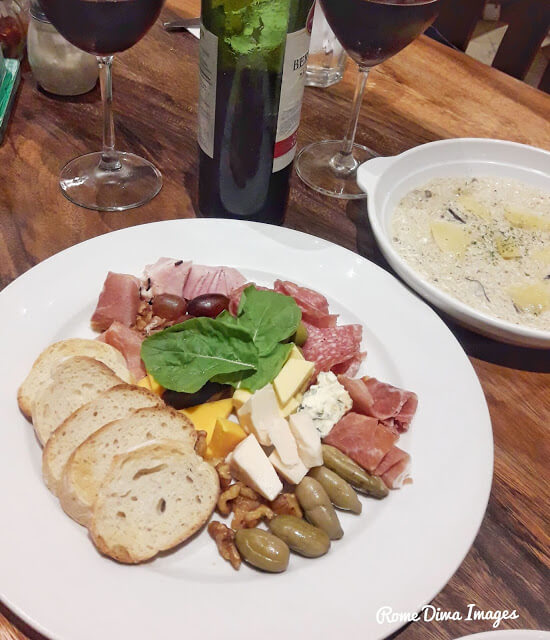 Mama Lou's is located at Ground Floor, Ayala Malls Vertis Triangle Exchange, North, North Ave, Quezon City, Metro Manila.
Mama Lou's Italian Kitchen is a casual dining restaurant that serves authentic Italian dishes.
Highly Recommended!!! Risotto Tartufo Funghi (Wild Mushroom Risotto and Truffle Cream)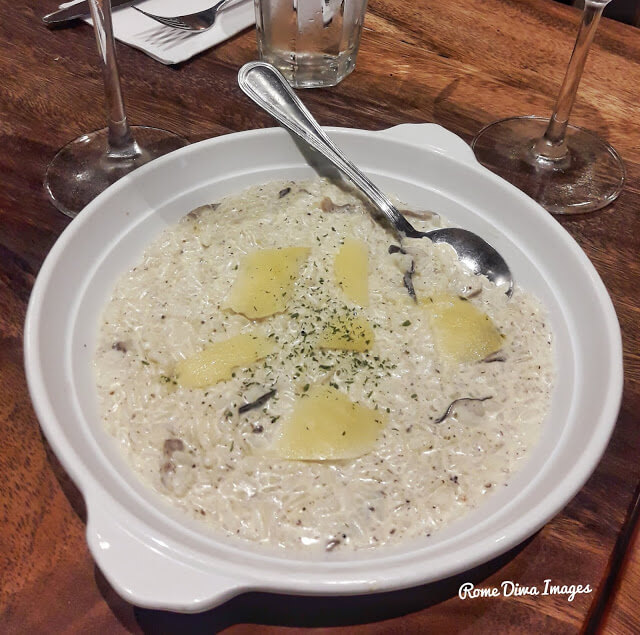 That's Amore! A signature hearty Risotto dish - Risotto Tartufo Funghi (Wild Mushroom Risotto and Truffle Cream) from the Mama Lou's Italian Kitchen.
When Risotto is the name of the dish I been craving for, my taste buds are speaking of Mama Lou's. The restaurant's signature dish - Risotto Tartufo Funghi has became my benchmark against any other Risottos from other restaurants since I tried it couple of years ago at their Nuvali branch. I can't help but compare my best risotto experience at Mama Lou's.
Words are not enough to describe my favorite Italian dish. The perfect combination of cream and the amazing aroma of truffles are magic in my palate. "You don't need to be in northern Italy to eat the best Risotto in the world. Just find a nearest Mama Lou's Italian Kitchen branch and try their Risotto Tartufo Funghi (Mushroom Risotto with Truffles)", that's what I told my friend Gladys the first time I invited her to dine with me after our errand at the nearest PCSO office last month.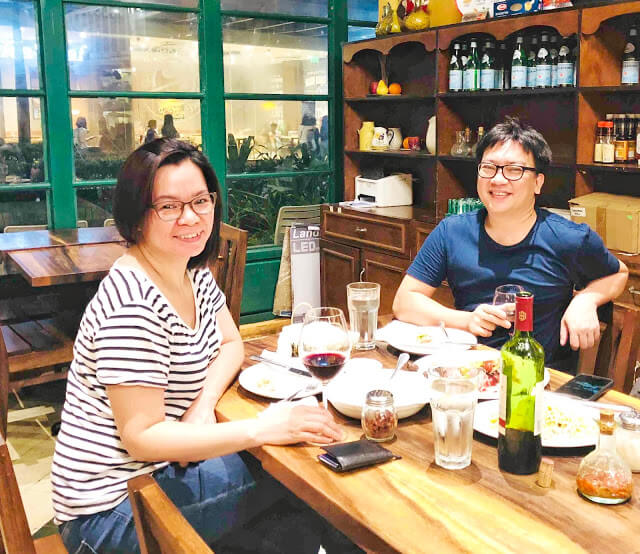 As I've expected, she was blown away with the experience and developed Risotto cravings too! She's now officially, my Risotto buddy! haha. We scheduled another session last Friday after our office hours. From Eastwood City where we both work in, we travelled straight to Vertis North Ayala Mall in Quezon City near Trinoma, only to find out there's no table available, ugh! Out of excitement, we forgot to book a table or use our eatigo app to check if there's discount available.
We were approached by an attendant and politely ask to put our name on the waiting list. It was a payday-Friday night and people were crowded at the entrance of every restaurant in the area. We're 6th on the list and decided to roam around the new Ayala mall while waiting. I spotted a new, interesting Japanese restaurant that I hoped to try and share to y'all next time around :-)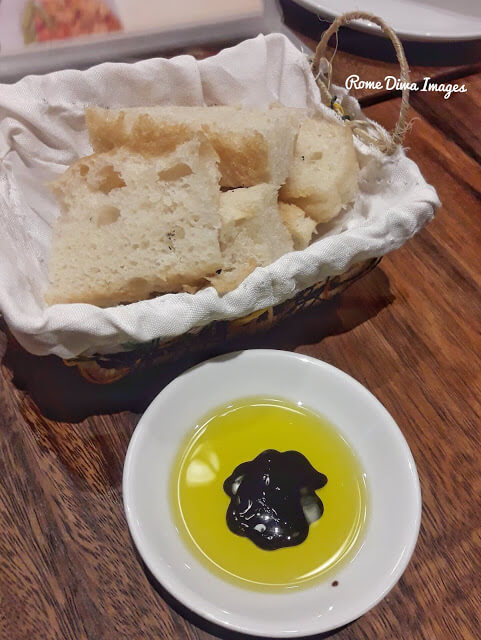 Immediately after we've returned, approximately 10-15 minutes of discovering the mall, we were ushered to a table in the middle of the still crowded restaurant, handed a menu and a basket of soft bread with thick balsamic vinegar and good olive oil dip while choosing what to take aside of course to our dear Risotto. Two glasses of cold water were also served immediately after we sat down which I take as a sign of good service in a restaurant.
There's a lot on offer from wide arrays of Pizza and Pasta, to Antipasti and desserts, to meat and seafood. But we both declined to load more carbo and meat at first but eventually gave-in as time goes by. We also ordered a bottle of Beringer Cabernet Sauvignon and Italian platter of assorted cold cuts and cheese to pair with. Well, we've been trying to appreciate wine for a while and kinda like the Titas-of-Manila or Ninangs-of-Manila vibe (whatever it means) of hanging out. Kidding aside, we are getting old! ... and tired of loud places and bars with live bands or techno music. Mama Lou's has a soft and relax atmosphere just like what we figured with the exception of a group of crazy, noisy, drunk yuppies nearby. In between sipping wine, we ordered truffle pasta which was similarly delish like risotto. Hey, please don't judge, 'twas a death-by-truffles kind of night :-0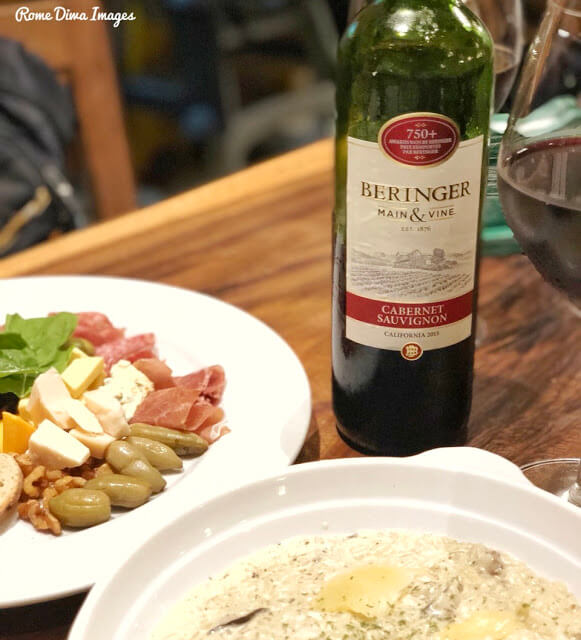 Bottle of wine was down to last drop after almost two hours of catching-up. It was a long time of talking, laughing, and unlimited gossiping. We were the last customer to leave the restaurant tipsy and ultimately happy. Cravings, satisfied! The whole experience of our second time at Mama Lou's was superb! Can't wait until the next round of Risotto sesh. See you soon, Mama!