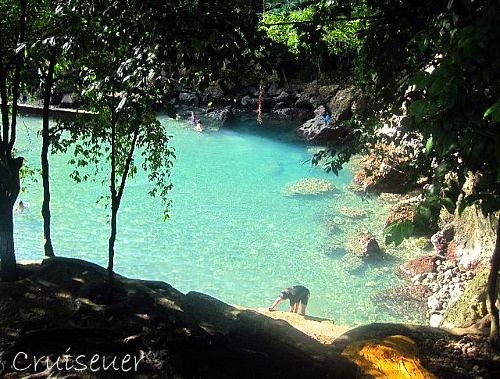 Wondering what are the best destinations to visit in Cebu this summer? My officemates and I captured some of the best places in Cebu last December. I am pleased to show you around. First stop: Obong Spring. It was an unplanned vacation so we don't have itinerary to follow. We just took the opportunity to avail Air Philippines promo fare and all of us agreed to go to Cebu. One of my officemates is from Cebu so she tour-guided us to explore the place. We headed south to her hometown, Dalaguete.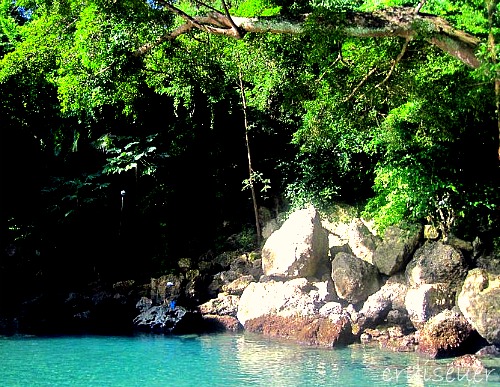 How to get there:
Obong Spring is located in the coastal Barangay of Obong in the Municipality of Dalaguete. About 2-3 hours away south of Cebu City. From Dalaguete town, we hired a tricycle going to the spring, travel time was 15 minutes.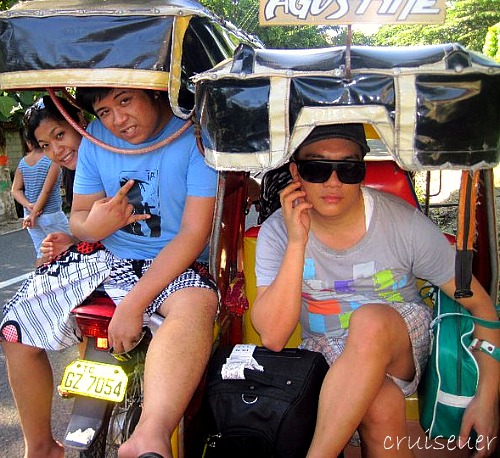 Obong Spring is a natural spring water system which flows near the beach, you'll see fresh water meet salt water during high tide. The brakish water was cold and clear when I dip in.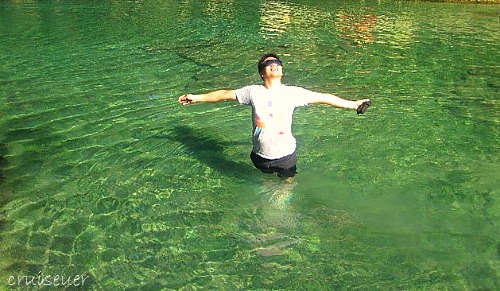 Entrance Fees:
4 wheeler vehicle: PhP 20.00
Tricycle/Motorcycle: PhP 5.00
Adult: PhP 5.00
Children below 10 years old: Php 2.00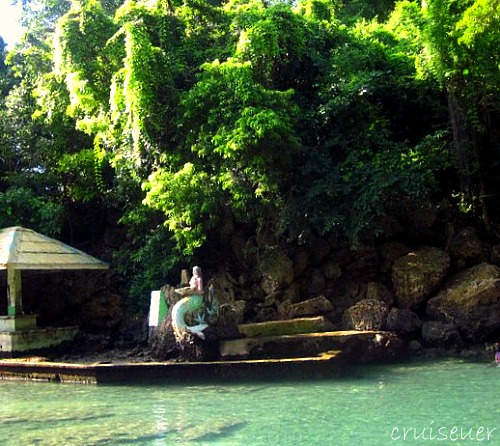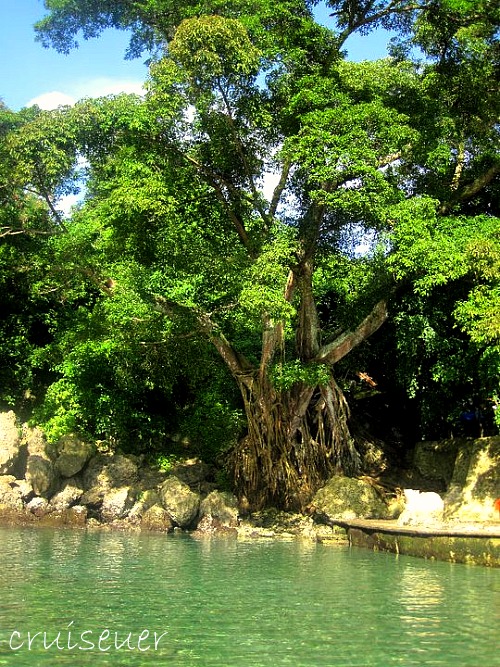 A mermaid sculpture and some old-aged tress gives the visitor a relaxing and enchanting ambiance. A natural pool for kids and adults. The shallow end of the pool is only two feet deep. For the wild ones, jumping off this huge rock could be fun!