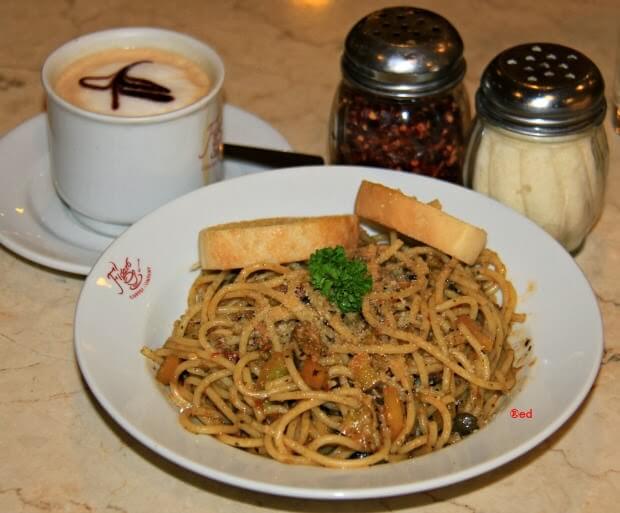 When its the middle of the month and I caught myself on a financial shortage because of excessive spending over the holiday sale everywhere, it's time to use all the freebies and coupons to sustain until the payday at least, LOL. At the time of personal financial crisis, I still can afford pasta and coffee from Figaro by turning in my Globe reward points into a gourmet meal. Who says that beggars don't have a choice?
Oil based Pasta Ala Carlo costs Php 209.00. It's a little bit spicy with Filipino sweetness and well balance with olives, capers, tuna, tomatoes, and cheese. It is the best Pasta of Figaro, I would say. Try this with Butterscotch Vanilla Latte at Php120.00 and you'll forget that you are in the edge of bankrupcy, hahaha. There's a VAT of Php 32.25 for both, my total meal at Figaro branch in Shangri-la Mall last week was Php 361.25.
How to check your Globe Reward Points: Text BAL to 4438
How to use your Globe Reward Points as cash: Text Buy (merchant's phone number) (amount) and send to 4438
Note: Globe's reward points cannot be used if you have a past due or remaining balance.