I was raised in New Guinlo, Taytay, Palawan. By the bay of Malampaya Sound, I learned how to swim in the brackish water along with my peers.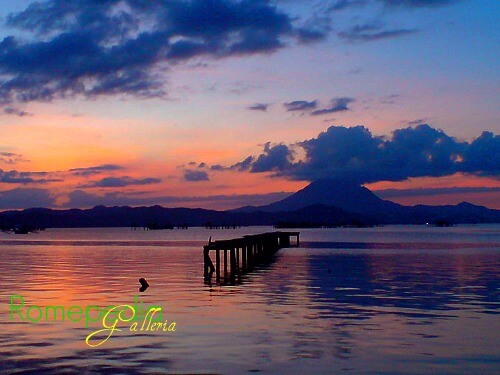 Malampaya Sound is located in northwestern Palawan. It was known as the "fish bowl" of the Philippines In the 1940s. It is a watershed with a productive fishing ground called the Sound, an elongated body of water with diverse ecosystems such as mangroves, sea-grasses and corals. Malampaya, in the local dialect means, "rich in fish". It is a word by the Tagbanua people, the first inhabitants of the place who have given much of their land to other Filipinos who came to the area seeking a better life.
In the 1960s, the local government unit allowed a big fishing firm called San Diego into municipal waters where it began to fish excessively.The affected communities were never consulted and their despair over the loss of their traditional fishing grounds still echoes in these strains of a composo1 sung by the Cuyunon's Tipano Band:
Datong unang tempo, tempo ni San Diego
Maeng pagkaganap ng mga pescador
Ang ila intensyon sa Malampaya
Doon na sila na magpuyo kay maga pangisda
Nang didto na sila sa loob ng Malampaya
Ang intensyon ay mangisda
lahat ng mga tao okupado nila
pati may asawa nadaramay na
(A long time ago, during the time of San Diego, fishers came in droves to the island of Palawan, to stay and live in Malampaya. And because fish abounded in Malampaya, their hearts and minds were content. They lured our girls, even the married ones.)
Groups of Cuyunon live in the mountainous side of the village while the majority of the Tagbanua have settled in the small village of Yakal in New Guinlo. Many decided to reside there after being displaced by waves of migrants. Other fisher communities remember only too well how government hung them out to dry when it declared Malampaya Sound closed for fishing by virtue of Fisheries Administrative Order 11 (FAO 11) of 1973. Government extended no support, causing the majority of gill net fishers to denounce this feeble attempt to conserve the resource.