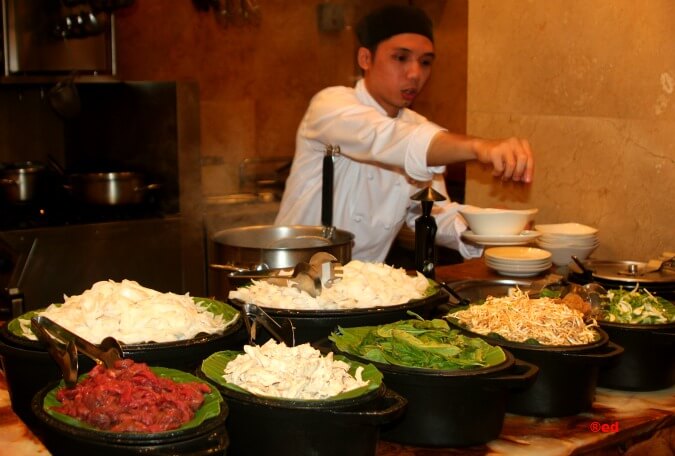 I still feel the tail of cold wave or extended polar vortex every morning and it's the best time of my day. I mean, what's better than waking up every morning with freshly pressed Starbucks coffee? I have to admit, their flavors are wonderfully unique and bring me up to heaven with every sip.
To be able to enjoy Starbucks coffee at the comfort of my home is more economical. I'm glad and thankful to my officemates when I received a presser and a coffee maker last Christmas, I am now able to brew my current favorite coffee at home where I can adjust to my preferable taste and is more convenient.
At the moment, I'm discovering Starbucks' "Seasonal Favorites" and been addicted since I tried their Christmas Blend last January. The special coffee is available for only a brief amount of time, you gotta savor each exquisite sip when they arrive... and you'll miss them when they're gone, urgh!
I've always been fascinated with coffee and Starbucks has always been my no. 1 choice for my caffeine fix but I've never had South of the Clouds coffee before. From my kitchen, there's the South of the Clouds brewing and blowing every morning since last month. It's a unique blend featuring balanced herbal flavors balancing medium acidity and body with an intense herbal flavor. This Asia/Pacific blend is Starbucks' first blend to feature coffee from China. It includes the finest and rare beans from the Baoshan region grown at elevations of 1,200-1,400 meters. Set in the foothills of the Himalayas, Yunnan boasts snow-capped mountains, deep canyons, and lush tropical lowlands that support the countries great diversity of plants, birds, and mammals including Asian elephants and tigers.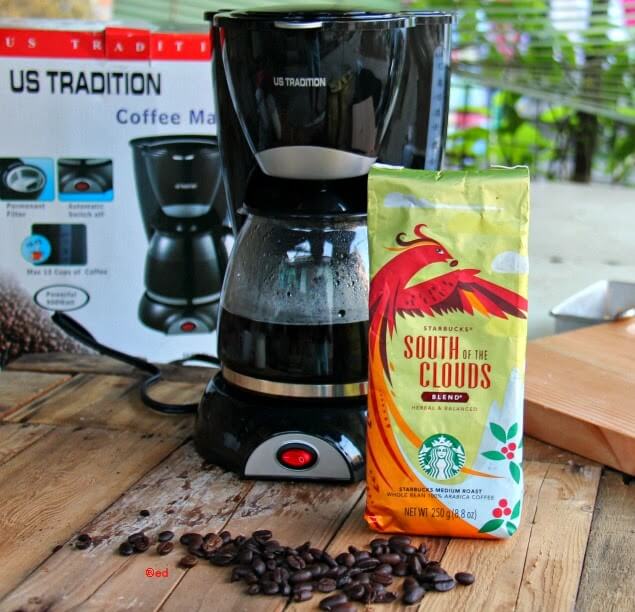 I brew this using US Tradition Coffee Maker. I love my new coffee maker, thanks to Jojie! This coffee maker has maximum of 10-12 cups capacity, just enough for my whole day. The coffee maker features non-stick warming plate, illuminated on/off switch, cone style permanent filter, water level indicator on tank, heat resistant carafe, and hinged tank lid. Making my coffee everyday using this is very easy;
1)Uncover the water tank lid and fill the water tank with adequate amount of clean water.
2)Pull the filter cup on the holder. Open and add sufficient grind coffee or tea into it.
3)Close the filter cup on the holder then put the carafe on the hot plate.
4)Turn the power switch on, the indicator will turn red when the coffee maker starts to operate.
5)Fresh coffee will soon drip into the carafe. To keep the temperature of the coffee, leave the coffee maker on the hot plate.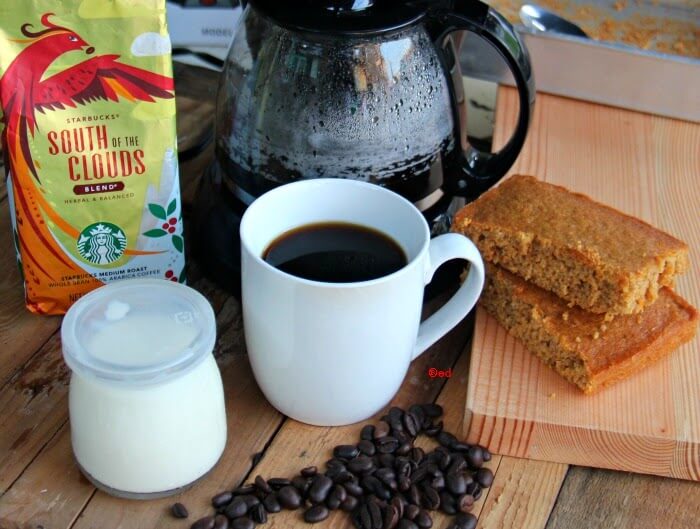 I seriously believe that French press taste better and can make me happier better than automatic drip. And it does! It's like a blend of both Western and Eastern in a cup of coffee!
I can have this coffee to switch-on my brain function during grey morning until late evening after a hectic day as I sit down to drift away.