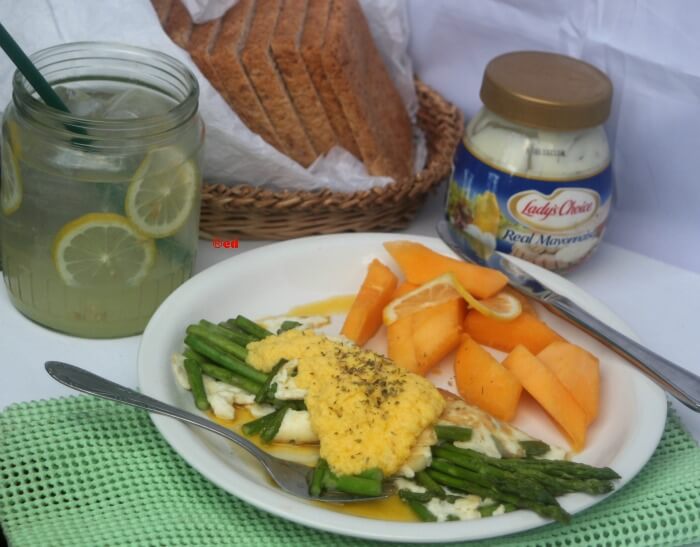 The gentleness of the early morning breeze whispered to me like an old fairy godmother, "wake up, dear". I refused and stay in my bed for a little while and felt the extended wintry weather that I love. As day goes by, this kind of weather is slowly fading away to give way to the hot and tropical summer breeze. No more long and blissful sleeping hours. No more snuggling and cuddling close to our love under the warmth of our big blanket. Really, this crisp thin air of the morning breeze is about to end, I was sad.
Wide awake, I smelled love in the air. Ah, the moment when I finally realized it is already the love month of February. I felt alone and lonely, it literally gave me shievers. But the morning turned out lovely when I opened my window with little bits of chill. It was a bright morning chilled by the whistle of cold breeze... and that gave me enough reason to make this day worth waking for.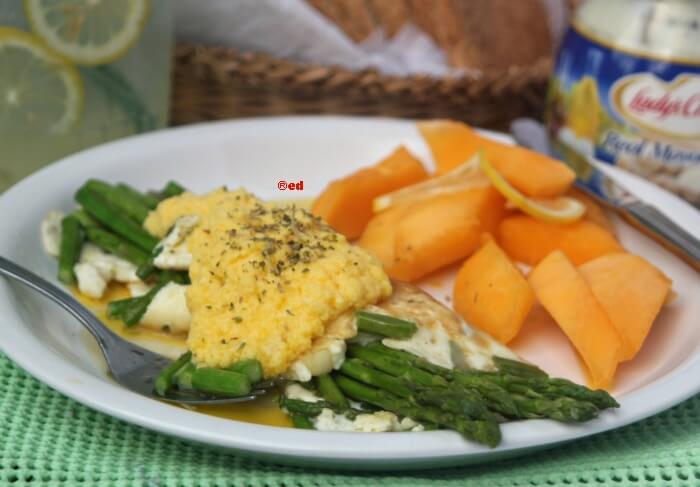 Starting this day right, I made an Asparagus Egg White Omelet with Hollandaise Sauce. I failed to make Hollandaise sauce that I've envisioned but it was still beautiful. Nope, I won't share the recipe for that failed Hollandaise Sauce.
Ingredients
12 thin asparagus
3 eggs
3 tbsp LADY'S CHOICE Mayonnaise
1/4 teaspoon salt
1/8 teaspoon white pepper
2 tablespoon butter
1 small onion, chopped
4 cloves garlic, chopped into small bits
Italian Seasoning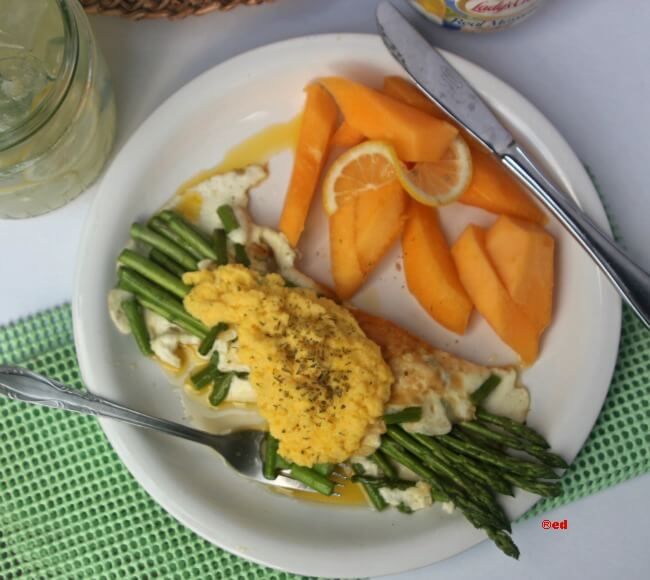 Preparation
Separate 4 pieces asparagus and cut into 1/4-inch thick slices. Melt 1 tablespoon butter and saute garlic and onion until garlic become golden and onion softened. Add all the asparagus and cook until just beginning to be tender. Add salt and pepper to taste. Separate the sliced asparagus from the whole and set aside.
Separate the white of the eggs from the yolk (I used the yolks in making the Hollandaise Sauce). In a bowl, whisk the egg white lightly. Add LADY'S CHOICE Mayonnaise, salt, and pepper together till foamy. Melt 1 tablespoon butter in a large frying pan over medium heat. Add the 1/4-inch slices asparagus and pour the egg mixture. Cook over medium-low heat until eggs are almost completely set but still moist on top. Spread asparagus over half the cooked eggs and fold the eggy side up over the asparagus.
Place in a plate, top with Hollaindase sauce, and sprinkle with Italian seasoning. Serve with toast and fruits.