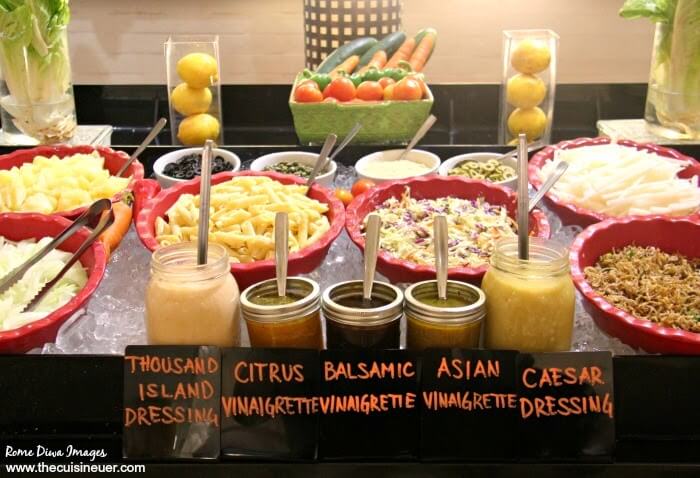 Shangri-La Plaza Mall, Pasig City - Cravings re-launched its Fresh Picks Weekend Buffet. Here's a healthy culinary experience never to be missed before heading to the upcoming holiday get-togethers.
At Php 550++ only during lunch and dinner on weekends, experience unlimited healthy and delicious pleasures with family and friends in a weekend buffet that refreshes and satisfies with a variety of dishes using freshly picked ingredients from the owner's nearby Antipolo farm to your table.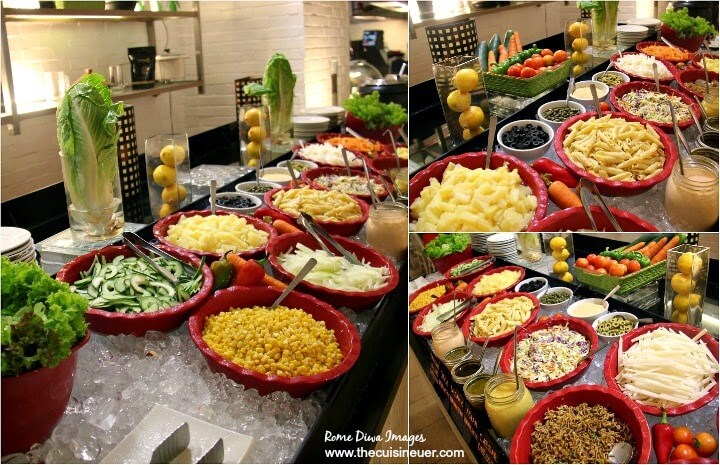 Begin your dining experience with a cup of unsweetened Di Bella Coffee latte (not included on the buffet) and fix yourself a light green salad with fresh 15-20 item seasonal salad ingredients.
Dress-up your salad from simple Balsamic Vinaigrette or try all other interesting dressings from Thousand Island, Citrus Vinaigrette, Asian Vinaigrette and Caesar Dressing.
Prepare your own choice of soup or you can try both Cream of Potato Soup and Egg Drop Soup. Fill it in with fried noodles, pesto, croutons and fried potato skin.
Dinner Rolls are also available with three kind of spreads from Liver Patte, Herb Butter and Fruit Jam.
For your second set of vegetable serving, choose from their Mongolian station and let the chef cook it with sweet chili sauce, Hoisin sauce or Teriyaki Sauce right before your eyes.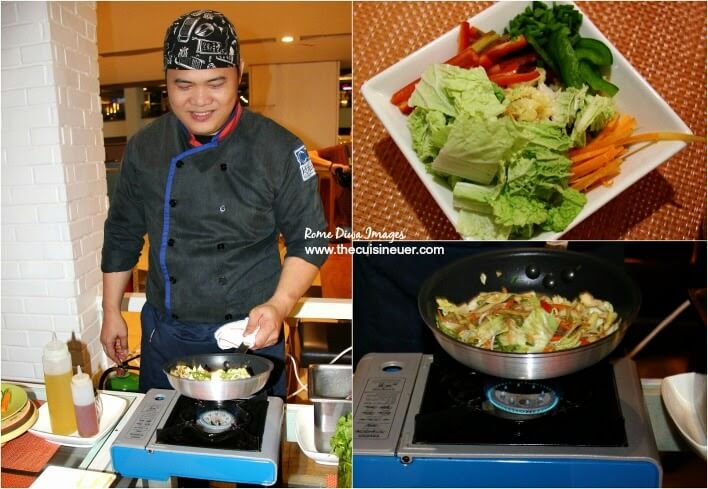 To complete your buffet experience, select from a variety of grilled items – Pork Steak, Salmon with Malunggay Sauce, Two Pieces of Prawns, Chicken ala Pobre, Stuffed Squid or T-bone Steak.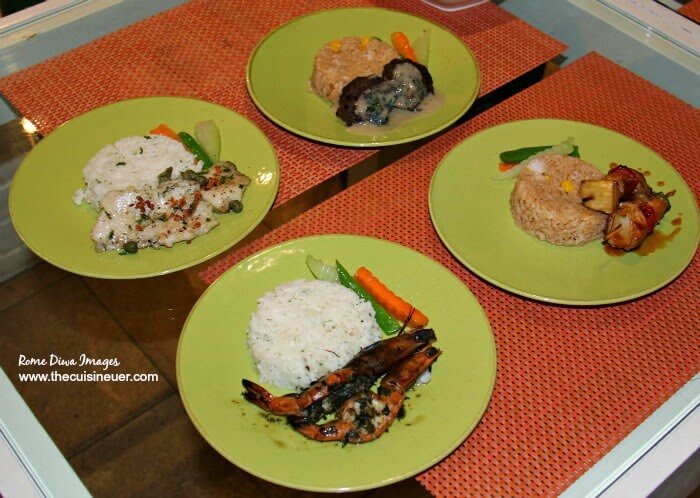 Fresh Picks weekend buffet is Cravings' ongoing promotion in its 3 flagship branches at Katipunan, Shangri-La Plaza Mall and Molito. Through this offering, customers get to experience Cravings' popular Mongolian and soup and salad buffet, unlimited juice and a choice of grilled item for only PhP550++ during lunch and dinner on weekends.
Also, avail of the Fresh Picks weekend buffet by availing of pre-selling coupons (PhP495/head) or advance reservations (PhP500/head, for a minimum of 4 persons). The promo is valid for dine-in only.
For inquiries and advance reservations, call Cravings Katipunan (441-6529), Cravings Shangri-La Plaza Mall (635-6088), and Craving