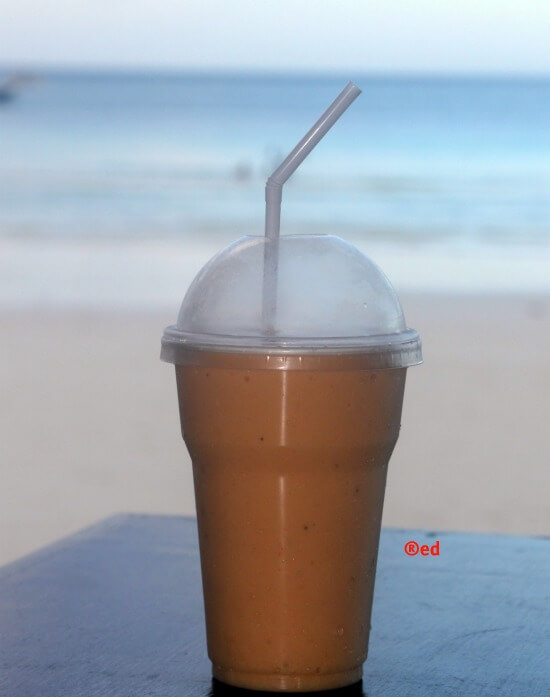 Tropical Shake, Php 110
On our way back to station two, we passed by Jonah's Fruit Shake and Snack Bar near the most photographed grotto. Jonah's is also popular among netizens for it's frothy fruit and milk shakes. So I tried, I asked what was their bestseller, the crew suggested their Tropical Shake.

They have a long list of different fruit combinations and different option. I requested to pour more milk on it. It was creamy and tasted different from other shakes I had had on the island.

A Boracay babe said online, "your trip to Boracay won't be complete if you won't try Jonah's shakes"....and I second the motion!