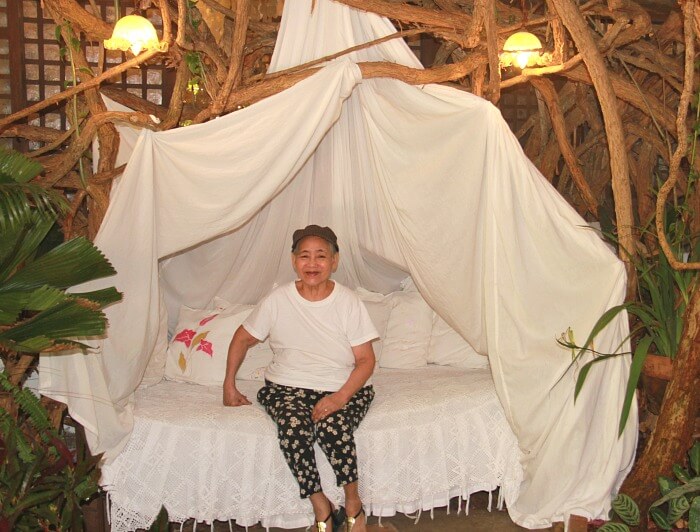 Address: Barangay Buck Estate, Alfonso, Cavite, 4123
Hours: Closes 6PM
Phone: 09175329097
After breakfast at Bag of Beans, it was still too early to check-in at Hotel Monticello so we headed to the nearby Sonya's Garden for a stroll to fill the gap while deciding where to have lunch. Sonya's Garden has been one of my favorite destinations in Tagaytay, introduced by
Peachy of The Peach Kitchen
back in 2010. We always drop-by at Sonya's garden if we had a chance when in Tagaytay to purchase
Cheese-hopia
- cheese-flavored rendition of the Chinese
hopia
made with pure parmesan that often runs out as soon as they're made. Secret dressing is another favorite
pasalubong
From their country store.
At 9 AM, sunlight was just piercing the morning mist and, high in the trees, birds chirping like warning each other raucously of our presence - it was music to my ears however. Our original plan was to avail the buffet lunch but we came too early so, we headed to just stroll around Sonya's different paths leading to many discoveries. Kurt and Tin were pleasantly surprised to find something new and exciting behind the greenery, another secret waiting to be discovered.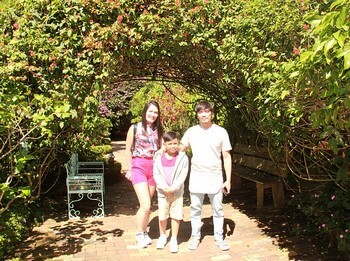 The fresh and cool air of southern Luzon blew kinder, just perfect for our morning walk. Sonya's Garden offers a scenic country, Tuscany feel. Its like walking in an Italian region which boasts vivid colors of flowers and glorious views. Nanay particularly enjoyed the small market scene at the entrance of Sonya's Garden, she bought organic fresh fruits and herbs for home cooking.


After challenging months battling cancer and many trips to PGH for treatment, this was the glimpse of old rural Philippines we had been longing for. Out on the marvelously manicured gardens, my worries seemed to evaporate with each footstep. This country walk wasn't just pleasure - it was therapy. Exploring the garden is 100% guarantee that the sight will cheer you up and the walk will do you a power of good.