Couple of weeks ago, I signed up for Nuffnang's free screening of Cowboys vs Aliens held at Gateway Mall Cinema. I was one of the bloggers who were selected to watch the movie while munching on the Hot and Oven fresh Pizza courtesy of Pizza Hut.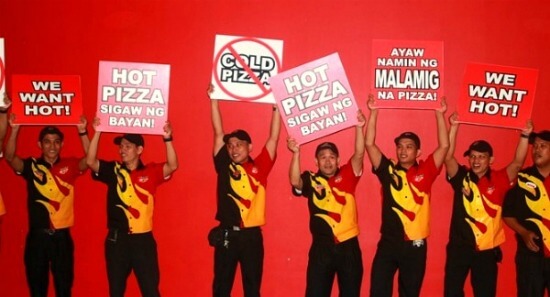 Before the movie started, we had a meet and greet time with the Nuffnang's friendly executives and staff , and fellow bloggers while savoring great eats also from Pizza Hut's Bistro, here's my plate...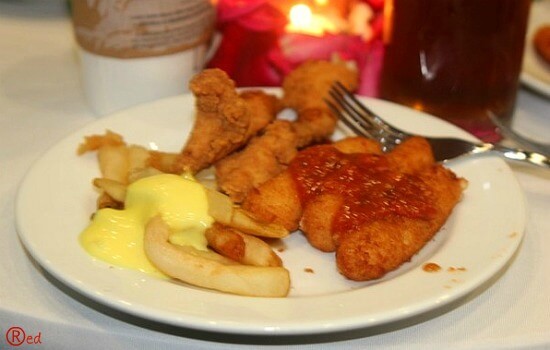 I've been a member of Nuffnang since last year and what I love being a member is the easy access to different products and services, old and new, to be tested and share with you. Nuffnang never failed to impress me with the selection of great products and services to be endorsed. Just like this new campaign for Pizza Hut, the "Hot on the Dot" innovative delivery campaign.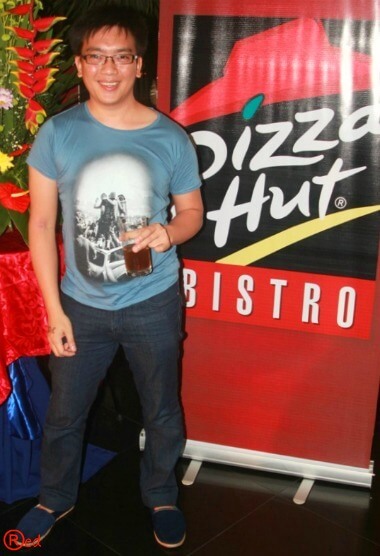 Pizza Hut's Hot on the Dot guarantees that your pizza is delivered hot, which can be proven by placing the HOT dot sticker on the food container. The HOT dot is equipped with thermal sensing abilities allowing the sticker's color to change from black to grey with
HOt
printed in bold red once it is placed on a hot surface. With this new sticker introduced by the Pizza Hut, they are not only assuring delivery within 30 minutes but also hot and fresh products delivered to you, or your order is free.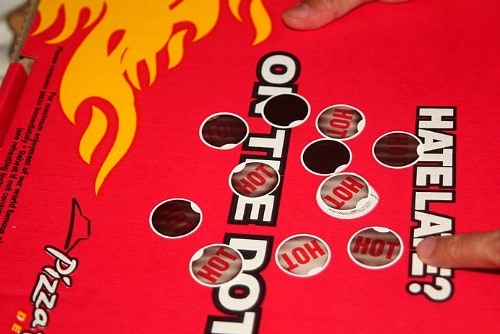 I personally witnessed it when the sticker's color changed. I enjoyed the pizza afterwards, it is really hot and tasted oven fresh. When we were inside the cinema, they gave us with additional entertainment from the Dancing Pizza Hut Riders.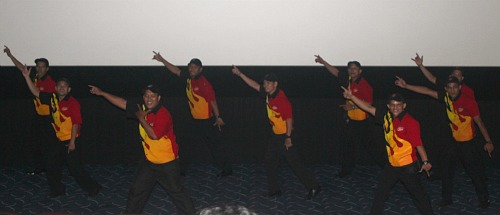 The whole experience was a blast. I enjoyed the program, the movie and the free foodies specially the "Hot on the Dot" pizza.