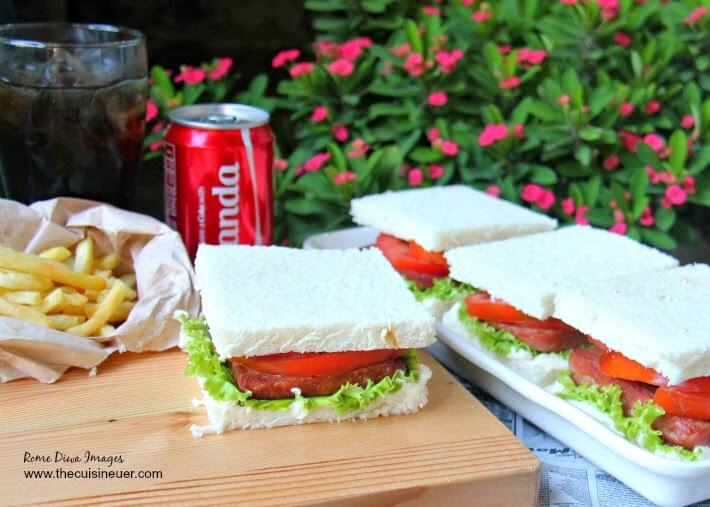 It has been a while since the last time I made and enjoyed a snack at home. The demands of my new role in the corporate world made me settle for the fast food joints quick meal. Ugh!
This SPAM BLT sandwich is not different from the fritters and processed meat I often consume. I have always liked Spam. This tinned meat mix may not be a healthy option but it's greasy good and easy to make so what the heck?! Not all of us can afford turkey breast.
SPAM is an abbreviation of "spiced ham" or "shoulders of pork and ham" which consists of pork, salt, water, potato starch, sugar and sodium nitrate and is "soul food" for a lot of Asians. During holiday season, Spam is sold in stylish presentation gift boxes. It's my relative's all-time pasalubong whenever they come home from working abroad.
My family and I love Spam. We have it as part of an emergency stash or for occasional breakfast. We have it dipped in egg and fry in butter as fritters, lightly browned in a frying pan so it goes slightly crispy. I just don't like it straight out of a can.
They're at their juicy best right now - eat it at the comfort of your home as afternoon snack with french fries and iced cold glass of coca-cola by the side... or take it to go for lunch.
Try them yourself, you won't be disappointed!
What you need;
8 classic Gardenia slices (for 4 sandwiches)
4 teaspoon unsalted butter, room temperature
4 to 8 Iceberg lettuce
2 tomatoes, sliced 1/4 inch thick
1 tin SPAM Bacon
1 cup Magnolia Cream Cheese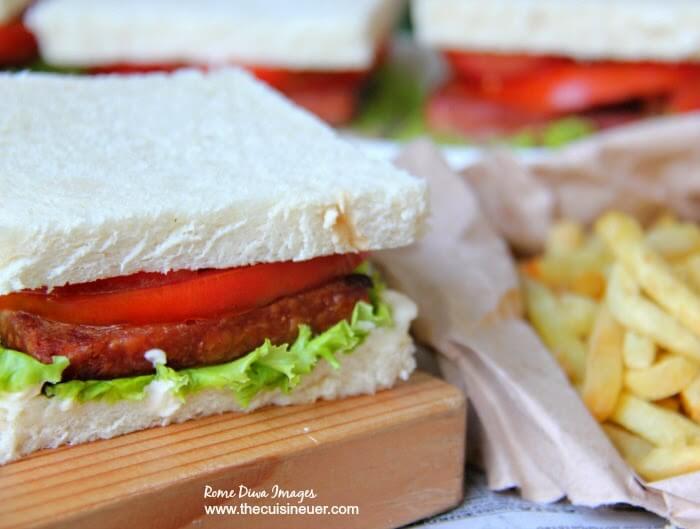 STEP 1 – Cut SPAM Bacon into 4 pieces (widthwise). Fry up until golden brown.
STEP 2 - Unlike John Legend, I don't love the edges, lol! And I don't want it toasted, I liked Gardenia's soft slices. Cut the edges of the bread and spread one side of one slice of toast with Magnolia Cream cheese and butter on the other.
STEP 3 – Arrange tomato on one slice, lettuce on the other, and put the fried SPAM in the middle to form a sandwich.
Cut diagonally if you want and serve immediately!