Experience a palate tickling adventure of Asia's most famous and authentic cuisines from Thailand, Malaysia, Indonesia and Vietnam as Marriott Cafe once again tantalizes everyone with a gastronomical masterpiece through a month-long celebration of oriental flavors to pay tribute to the revered cuisine of the world.
For only P2, 300 net from Sunday to Thursday and P2, 500 net for Friday and Saturday, enjoy a charming Asian dinner that assures of an enjoyable age-old tradition of bonding through a delicious mix of aromatic, spicy, rich, sweet, and hot Flavors of Asia.
Have a chance to enjoy a one hundred percent Asian experience! Marriott properties in Thailand, Malaysia, Indonesia and Vietnam, are giving away three days and two nights gift certificates to four lucky diners of Flavors of Asia.
Bringing the authentic taste of local life and hospitality are Marriott's four culinary masters that will also conduct a special cooking class. A larger than life encounter with Renaissance Kuala Lumpur's Ruhizad Muri, JW Marriott Jakarta's Dadang Wahyudi, Renaissance Riverside Saigon Phan Tien Hoa, and JW Marriott Bangkok Thanatorn Krobsuay. Boasting with culinary career track that is dynamically diverse. For only P1,500 net inclusive of a hearty lunch, clear your calendar on July 9, Thai; July 16, Malaysian, July 23 Vietnamese; and July 30, Indonesian if you wish to experience a great treat injected with fun and information by learning to cook it yourself!
Spicy River Prawn Soup
Chef Thanathorn makes the Thai food selections more lavish and worth discovering with his new menu line up such as: deep fried sea bass with chili sauce, sautéed squid with pineapple and cucumber, beef balls cooked with typical Malay sauce, and braised beef spiced with turmeric and coconut.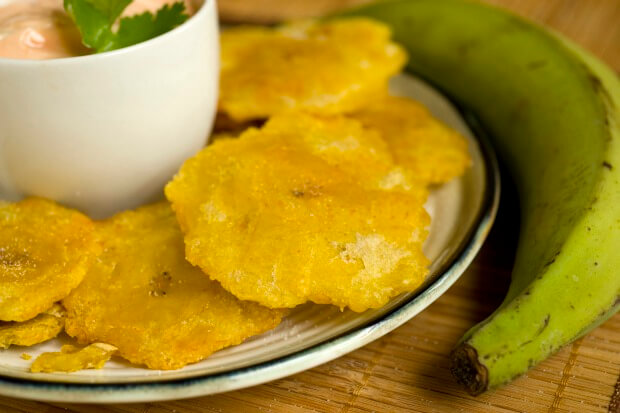 Mashed Banana Fritters

Chef Ruhizad puts an interesting twist with the time-honored wok dishes of Malaysia. This section invites everyone as well to get creative with blue crab, shrimps, dilis fish, beef tenderloin, chicken, clams, barbeque chicken, steamed fish, assorted vegetables peppered with Malaysian spices.
Baked Red Snapper with Herbs and Spices

Chef Dadang Wahyudi will present another Southeast Asian cuisine that deserves to be in the limelight; Indonesian - Popular for their satay which shows Asians' love affair for grilled meats, chef Dadang Wahyudi makes skewers tastier and more appetizing with these selections: chicken, shrimps, calamari, beef, goat, pork and fish in assorted marinations! Another must-try is the bebek betutu klung klung, an all-spiced up Balinese dish enhanced by a host of pungent roots, herbs, and seasoning.
Fresh Spring Roll

A native of Ho Chi Minh, chef Phan Thien Hoa presents well-rounded Vietnamese dishes notable for its minimal use of oil, bountiful use of herbs and vegetables-- which shouldn't make one wonder why it ranks as one of the healthiest foods in the world! Most travelers would agree that a Vietnam trip is never complete without tasting a steamy and flavorful bowl of pho. Considered the heart and soul of Vietnamese cuisine, it features a delicious play on broth, rice noodles, meat, herbs and spices. Another delicacy that Vietnam is famous for is the Vietnamese spring rolls—soft rice wrappers filled with choicest meats and vegetables such as shrimps, tofu, chicken, and beef. Enjoy it fresh and slow at this special section which will make you feel the charming street-food style eating in Vietnam.

And with the Philippines long coast line, it's a crime to miss out our very own seafood choices. Your meal will never be complete without the tiger prawns, steamed lobster on ice, marinated marina clam and curacha crab which are all highly regarded for its freshness, standout taste and quality. So make sure this cold section is part of your eating plan.

So why just cave for? Call Marriott Café at 988-9999 for inquiries or reservations!!!