Green and red - serve the colors of the season to your family and love ones with Clara Olé's Manila Pesto at once. This recipe was adapted and modified fom original Clara Olé's Manila Pesto recipe using Tinapa instead of Tuyo and Penne instead of Angel hair pasta. I also added black olives in it. Exciting new, easy and mouth-watering dishes are available on their website www.claraole.com for you to try and feast on.


Here's what you need;
1 pack
Clara Olé Cheesy Pesto,
180g
250g Penne Rigate pasta
2 tbsps Extra virgin olive oil
1/4 cup Garlic, minced
1/4 cup black olives, sliced
1 cup Tinapa, flaked
1 tbsp Vinegar
3/4 cup Kesong puti, chopped
2/3 cup Fresh tomatoes, chopped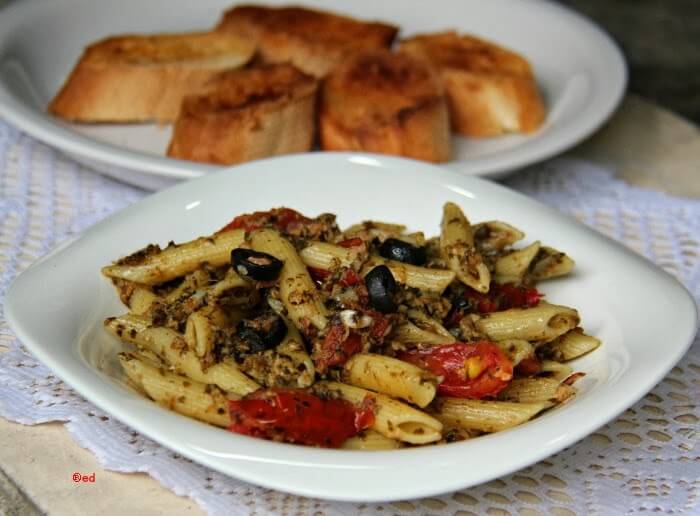 1) Cook Penne Rigate pasta according to package directions.
2) Saute garlic in olive oil.
3) Add in tinapa and cook for 2 minutes.
4) Add in vinegar and cook over low heat for about a minute.
5) Add kesong puti, black olives and tomatoes. Cook until heated through.
6) Stir in Clara Ole' Cheesy pesto and toss in the cooked pasta.
7) Sprinkle with grated Parmesan cheese if desired.
Best if serve with baguette or toasted bread. Enjoy!
Clara Olé offers a wide array of food products such as Dips & Dressings, Tomato & Spaghetti Sauce, Marinades, and Syrups & Sugar-free Jams.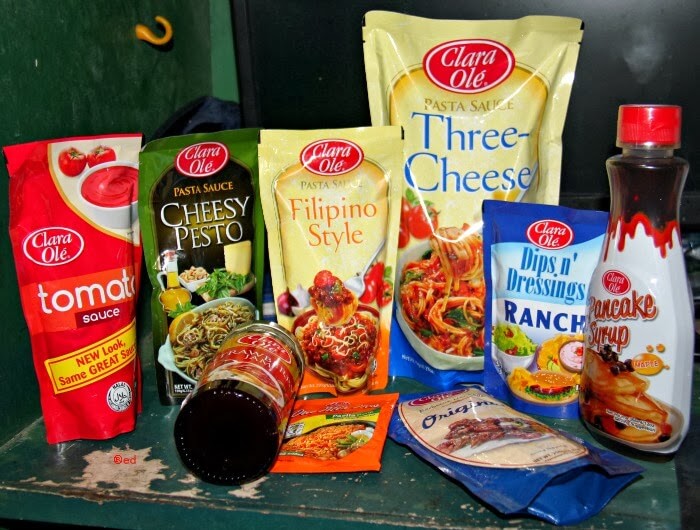 Find Clara Olé on
Facebook
and on
instagram
for updates. If you are a newbie cook who needs some tips and tricks in the kitchen, subscribe to
Clara Olé's Youtube
channel to watch step-by-step videos and learn cooking techniques from their uploaded episodes.