Prawn Paste Chicken, Php 225.00
Beside the IMAX Theater in SM Mall of Asia, Xinwang Hongkong Cafe in SM Mall of Asia opened its doors almost a year ago. The restaurant was, and still is serving fusion of Asian street food favorites such as of Hong Kong, Macau, Shanghai and Singapore. It has a wide range of dishes that covered the complete spectrum of Asian cuisine including some western choices despite it being a Hong Kong cafe. I had a love affair with the restaurant's Iced Hongkong Milk Tea served in a tin mug since last year. So, I tought of revisiting....
Iced Grass Jelly with Longan 'N' Nata (Php 95) and Iced Chrysanthemum (Php 80)
My friend Jelaine and my goddaughter Zia stepped in the brightly lit contemporary restaurant thirty minutes past three in the afternoon. Hip and casual, the inside of the restaurant looks like an American and or western diner. There's plenty of available table, we chose the table near the open-spaced glass wall that supplied my photo shots with good amount of light.
Flicking through their menu's pages, unoccupied and friendly staff were very patient explaining to us the additional dishes on their new menu. Their new offering is a combination of existing and new dishes eliminating unnecessary (some bizarre) options. Perhaps, to strip away all the intimidation and showiness of other Chinese eateries. Additional dishes provide a promise of good-value Asian meals suitable for any type of appetite. Of course there are the usual Chinese favourites in western culture such as sweet and sour chicken, beef and cashew nuts, and chicken in black bean sauce, which are done very well and are reasonably priced.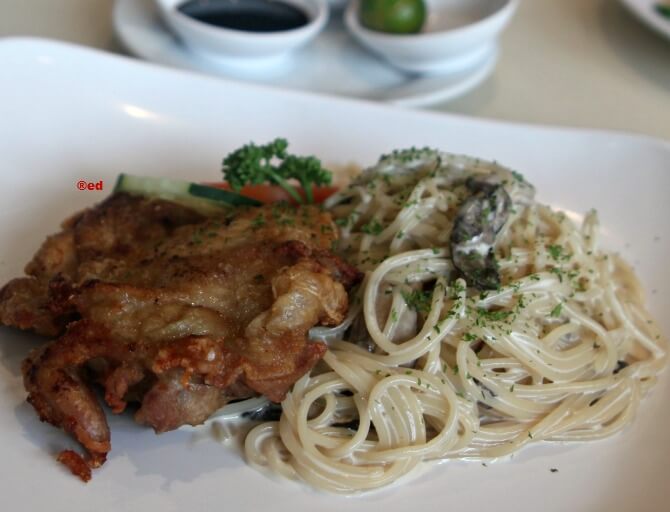 Chicken Chop Cream Sauce Spaghetti, Php 245.00
While browsing through their extensive menu, Iced and cold Grass Jelly with Longan 'N' Nata and Iced Chrysanthemum were served. The fresh, leafy taste of Iced Chrysanthemum quenched my thirst away while Iced Grass Jelly with Longan 'N' Nata was a new found love.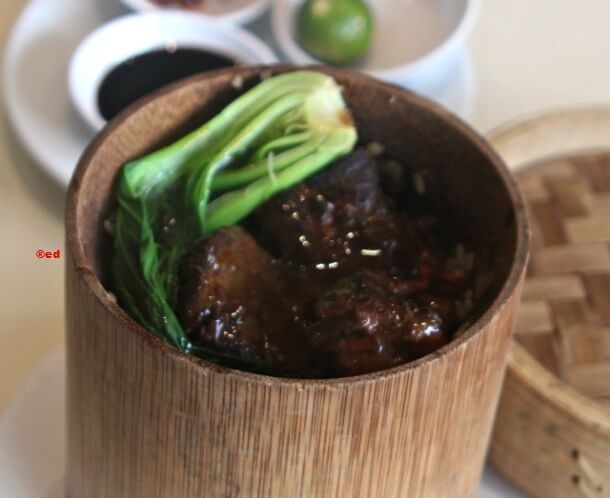 HK Braised Beef Brisket Bamboo Rice, Php 215.00
Prawn Paste Chicken was recommended by the crew, its quality never changed from last year, still, an orient bite from all angles. Amongst the spread, Chicken Chop Cream Sauce Spaghetti is what I liked most and my personal recommendation, the creaminess of the sauce is something different, 'twas a blend of Asian and western and I liked it.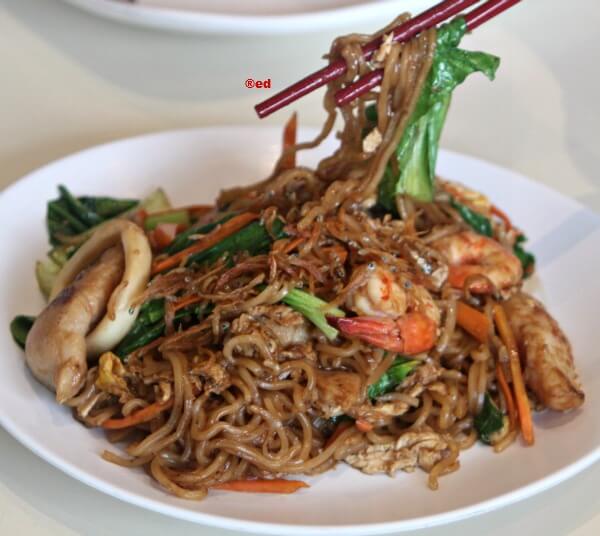 Xin Wang Stir Fried Noodles, Php 235.00
The tenderness of HK Braised Beef Brisket served inside the Bamboo on top of steamed rice was superb! The rice was soft, sort of Japanese rice and the dish has a thick, rich sweet sauce that we Asians adore.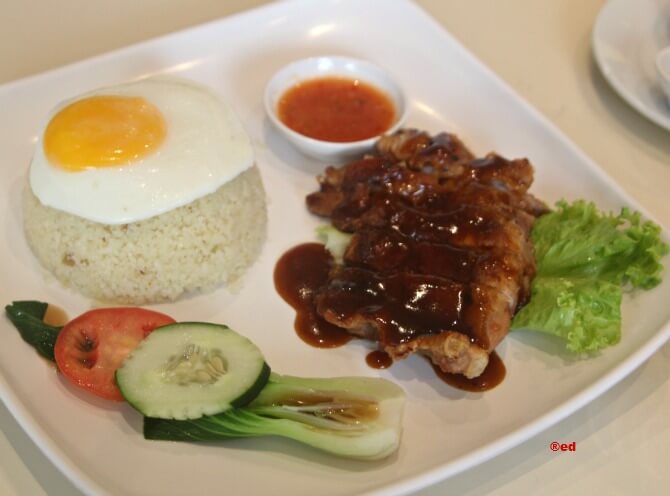 YMT ( yau ma tei ) Chicken Rice, Php 225.00
YMT ( yau ma tei ) Chicken Rice is one of the new dishes and is delicious.
The tenderness and spicy yet tasty flavours of the chicken slices was unforgettable.
Something green and healthy, we had stir fried Chinese brocolli -
Kailan with fried fish on top.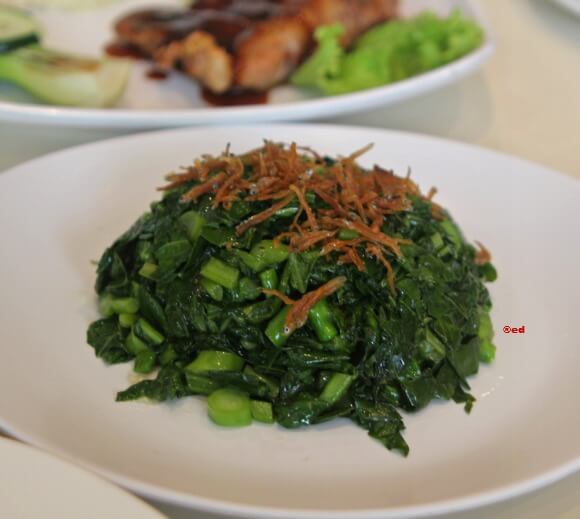 Kailan with Silver Fish, Php 220
Another popular dish among their customer is
Braised Beef Brisket Soup Noodles.
Just like their Braised Beef Brisket Bamboo Rice, the beef is tender and combines wonderfully with noodles, veggies and tasty soup. Its delicate and please be warned: It's HOT!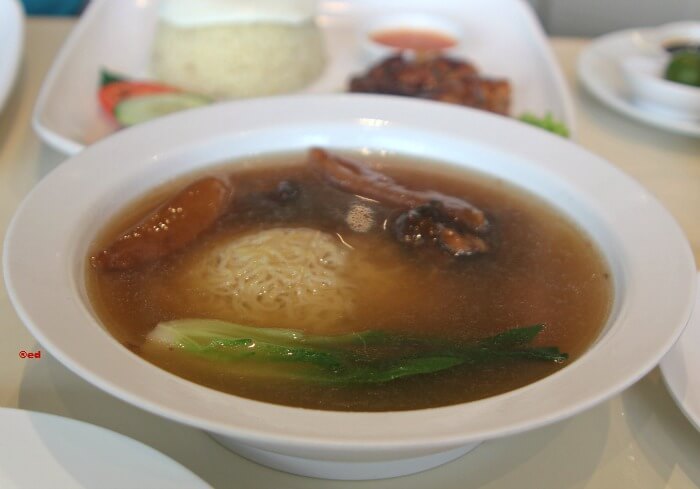 Braised Beef Brisket Soup Noodles, Php 245.00


The final dish was Fresh Beancurd. The Taho as locally called is home made, probably the freshest and cleanest taho I've ever tasted.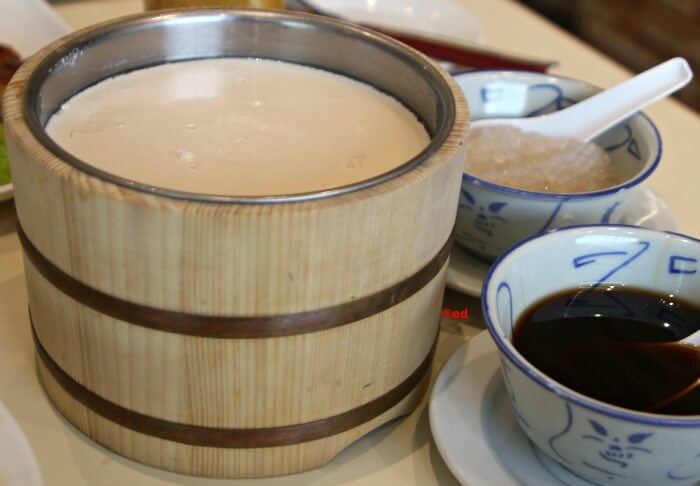 Fresh Beancurd, Php 105.00
We've fnished the afternoon with
Special Yingyong Snow Ice. It has the same taste of my ultimate favorite
Iced Hongkong Milk Tea. It was indeed a fantastic afternoon fuelled with Asian delights.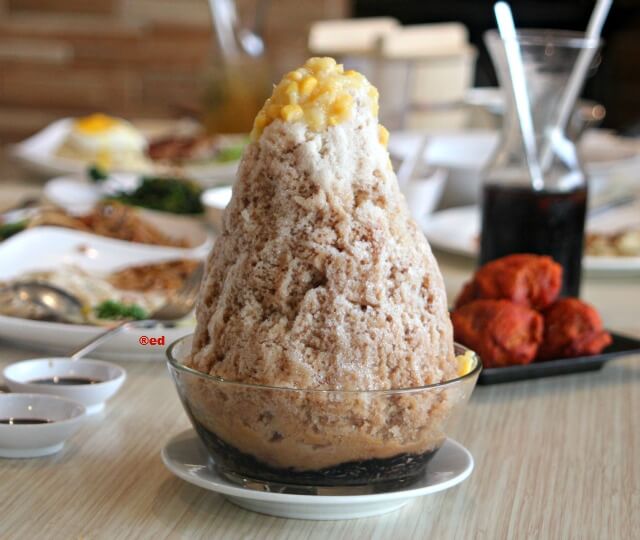 Special Yingyong Snow Ice, Php 135.00