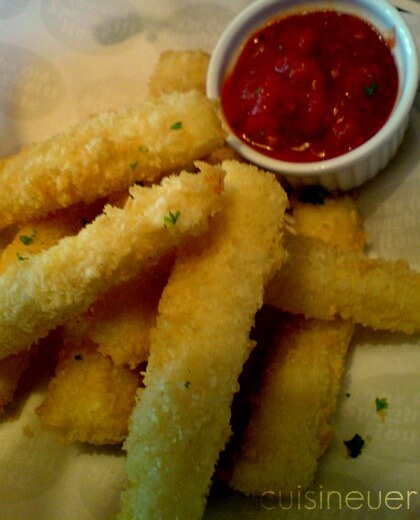 Fried Mozzarella Sticks
Just like vintage clothes, apparel and accessories, old restaurant and authentic recipes are fashionable. One of our favorite restaurants to hang out around the The Fort is the TOSH. Whenever someone is sad because she has broken from a long, serious relationship we talked about it in Tosh. If somebody was promoted because she/he has done a good job we celebrate at Tosh. Or maybe just celebrating a daily triumph we love to eat and enjoy tosh's recipes.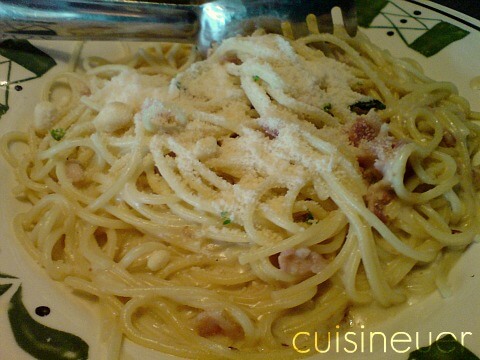 Spaghetti Carbonara
Today is nothing special. We just hang out and chose to try their trio number 4, Itallian. For Php 635 it will full 4 people's empty stomachs with Fried Mozzarella Sticks, Spaghetti Carbonara, and Supremo Pizza.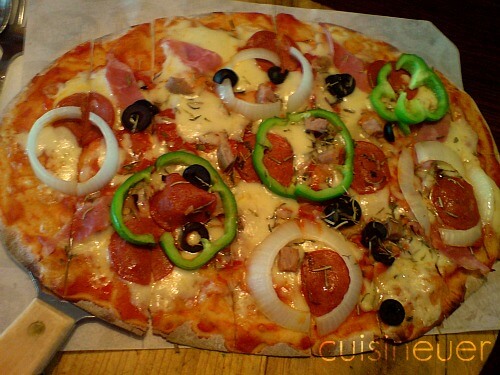 Supremo Pizza
My utmost favorite here is their Classic Lasagna, i'll post one next time. Here at TOSH, there are really treasures waiting to be discovered.
Market Market (Across Serendra)
756-0411 (Delivery Available)