With tremendous rain hitting the metro, I hope, everybody is okay.
Stay at home and keep yourselves warm and dry. Be alert and be ready for emergencies.
Lucky for you who were not affected, you might wanna spend the time with your family
And try this recipe while keeping yourselves updated with what's happening outside.
Keep safe everyone!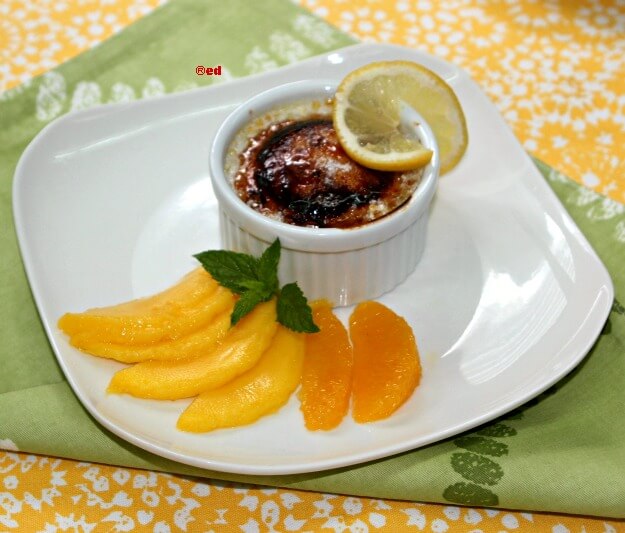 Citrus Cupcake Recipe:
1 ½ cups MAYA All Purpose Flour
1 ½ teaspoons baking powder
¼ teaspoon salt
½ cup butter
2/3 cup white sugar
3 pieces eggs
1 teaspoon vanilla extract
Zest of 1 lemon
¼ cup milk
Procedure:
•Preheat oven to 350F. Line cupcake molds/pan with paper cups. Set aside.
•Sift all purpose flour, baking powder and salt. Set aside.
•Cream butter and sugar.
•Add eggs one at a time. Add vanilla extract and lemon zest.
•At low speed, add flour mixture alternate with milk.
•Continue mixing until cupcake batter is smooth and no lumps.
•Pour cupcake batter into prepared cupcake molds and bake for 15-18 minutes. Cool. Crumble cupcakes. Prepare Crème Brulee.
Crème Brulee:
2 cups heavy cream
½ cup coconut sugar
6 pieces egg yolks
Pinch of salt
1 teaspoon lemon extract
1 piece orange zest
1 cup white sugar
Procedure:
•Preheat Oven to 350F.
•In a bowl, combine all ingredients for crème brulee and lightly stir until sugar has been dissolved.
•In a baking dish/ramekins/pyrex… Place crumbled cupcakes. Pour crème brulee mixture over cupcakes. Bake for 40-1 hour using a bain marie.
•Sprinkle sugar on top and using blow torch, caramelize sugar.