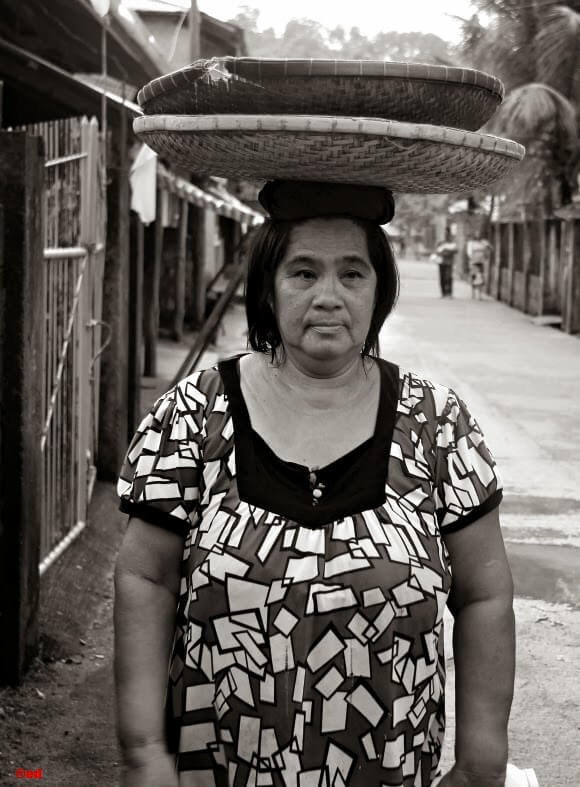 This photo was taken when Rome went back to his hometown in Palawan.
Aling Inday is still an expert in balancing her bilao (circular basket) on her head, selling different kakanins all throughout Barangay New Guinlo from early in the morning until late afternoon. Nothing has changed over the years apart from her face that noticebly aged, the familiar taste of the kakanins brought back childhood memories to him.
Applause to this hard-working woman!