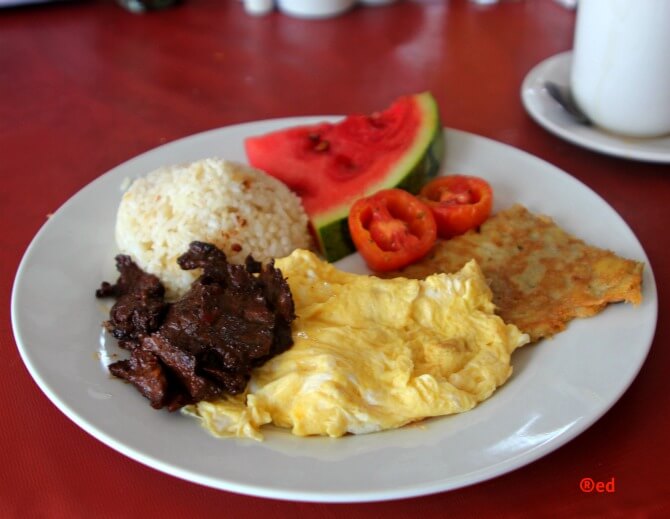 Tapsilog, Php 290.00
Severe headache caused by that
Pacquaio's Punch
last night out woke me up. We were saddened by the gloomy weather but it doesn't stop us to have fun. Should I be at home, I would stay on my bed all day long to cure the painful hangover.
But we're in Boracay baby! ...and we only have 3 days limited time to explore the paradise island.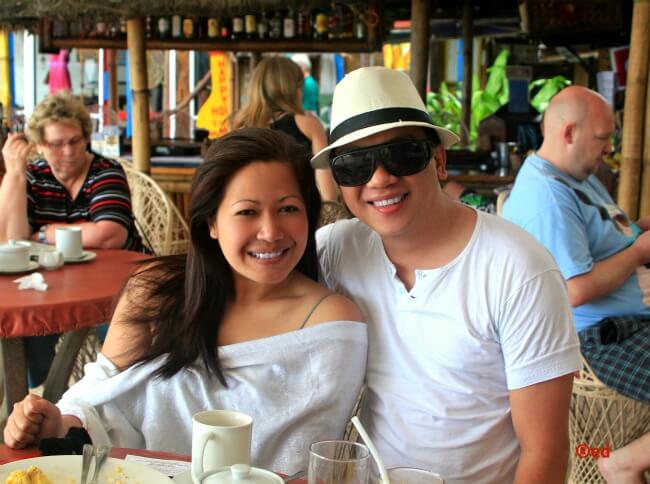 Carlo urged us to move fast so we could have breakfast to start the day and so we could talk about what to do on our first day. As I've told you before we don't have itinerary for this trip. Out of the many things to do in Boracay, we have several in mind. Clearly, the gray weather won't allow us to go island hopping on that day.
Breakfast was inclusive to our accommodation at the
Nigi Nigi's
Beach Resort.
Nu Nu Noos
beachfront restaurant and sunset beach bar is the mingling point for foreign residents and vacationers where our first breakfast was served. In the evening the sports bar transforms to become a part of the vibrant Boracay nightlife.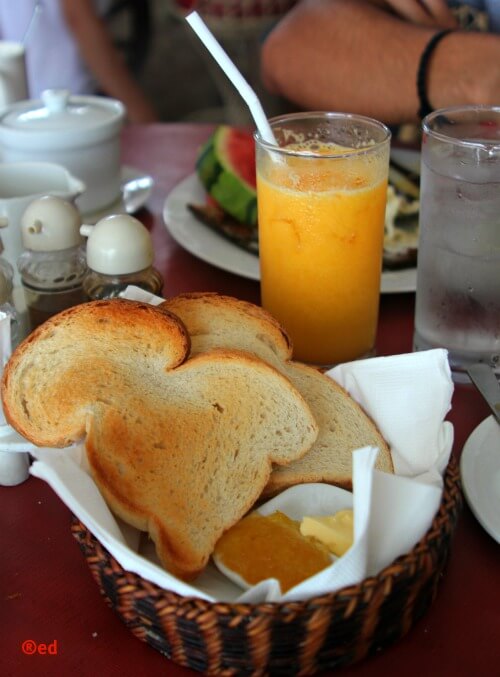 A wide selection of Filipino, American, and English breakfasts were available from the menu. All egg breakfast dishes were offered with "eat-all-eggs-you-can" in any style. Customers and guests could request from fried, sunny side up, boiled, with cheese, with tomatoes, with mushrooms to poached eggs.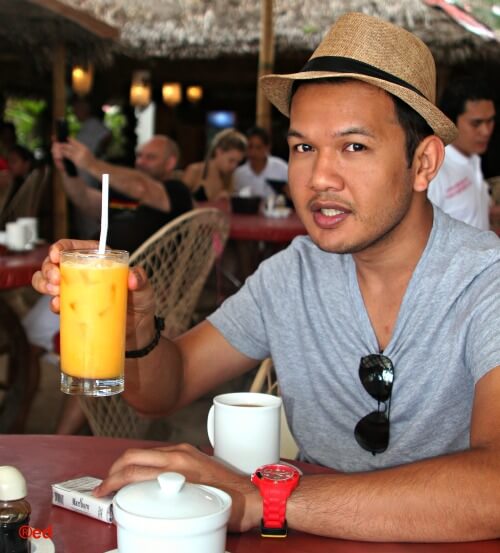 Josh and Carlo ordered Bangsilog, a Filipino breakfast consists of boneless bangus (milkfish), fried rice and their choice of egg. Josh's egg preference was with cheese. My choice was Tapsilog, another Filipino favorite breakfast consists of cured beef strips, fried rice and my choice of egg.
Our extra large plates were served complete with potato omelet and a slice of watermelon. The free breakfast also includes brewed coffee. While waiting, I gulped two cups! My hangover was gone when the caffeine kicked in.
Additional orange juice and toasted bread with butter and marmalade spreads was also served but Carlo didnt like the "in-can" taste of the Orange Juice as he was expecting a refreshing fresh juice.
I enjoyed my breakfast. Breakfast is the most important meal they say. For me, breakfast also set the mood of your day. And yes! we had a great day!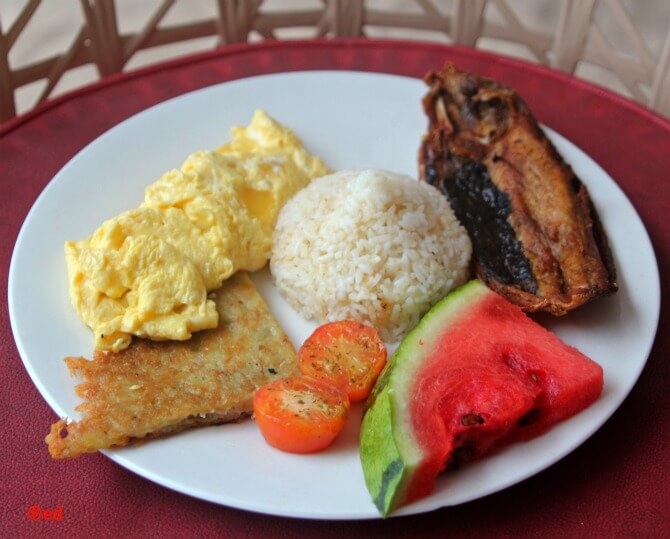 Bangsilog, Php 290.00