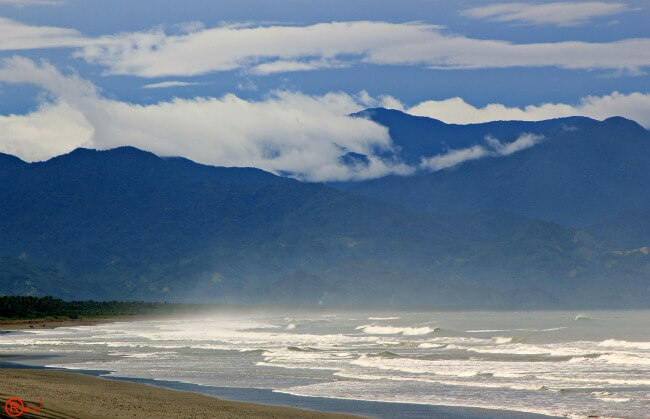 'Twas a little bit gloomy when my cousins and I arrived at the sandy shoreline of Sabang Beach in Baler, Aurora.
Y'all knew me, I escape beaches on summer days because I don't like hot weather and crowded beaches.
The weather was perfect for me to experience wave action, surfing.
The waves of the Pacific Ocean seems like cooperating with my plans, just right for a beginner surfer like me.
The dramatic, picturesque, cloud-capped Sierra Madre mountain range was just simply amazing,
The sea breeze blowing against my face feels like hhhhhhmmmm....FREEDOM.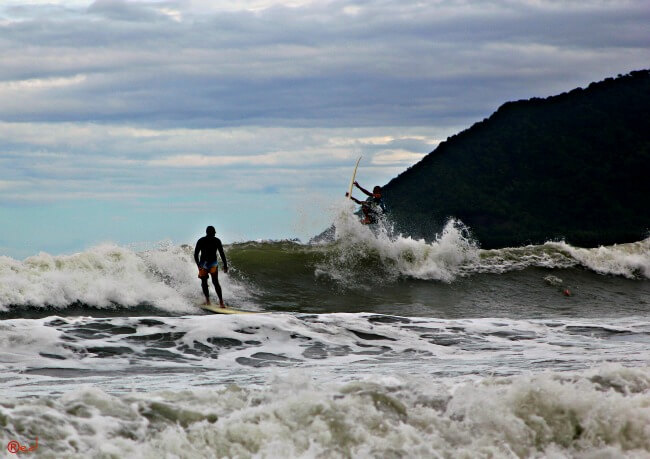 Although the sand is gray, it's texture is so fine that I can't feel any grittiness when I walked barefoot along the Philippine surfer's beach.
I was told that the wave here is seasonal.
The waves arrive from the months of October to February and are good for first time surfers.
while waves from March through June are reserved for swimmers and an excellent challenge for expert windsurfers.
Sabang beach is perfect for beginning and novice surfers.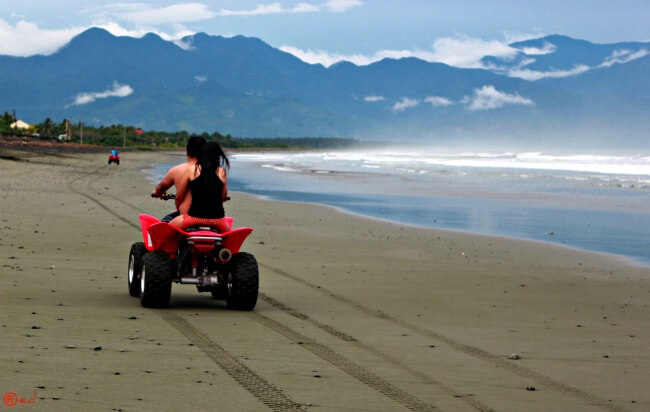 When I thought surfing is the only activity I could do on the beach, I was wrong.
I saw some tourist enjoying an all terrain vehicle ride from coast to coast,
couple spending quality time in the beach riding on a bike,
group of friends having fun at the sea,
And a loner wading through the shores of the beach.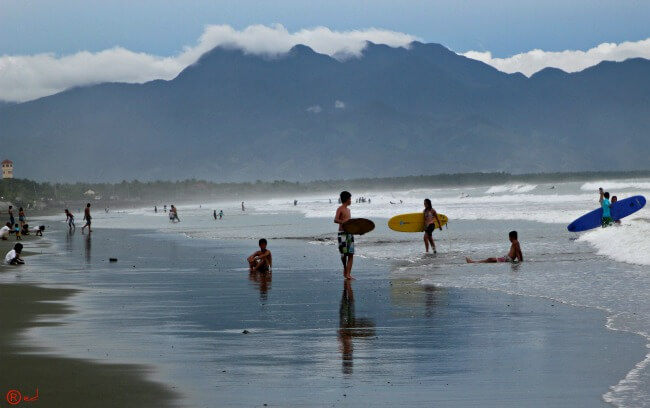 Most accommodations are located in the shore of Sabang Beach.
but cheap accommodations are also available throughout the town proper.
This place is definitely worth a come back.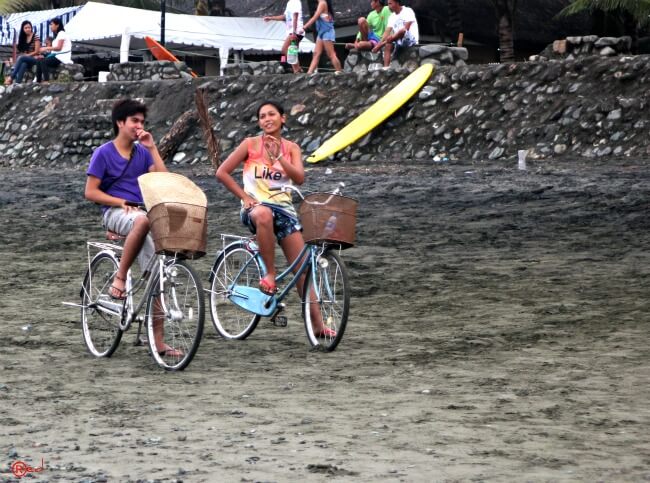 My brother and I had a great time bonding.
The people I've met in Baler were very hospitable.
I'd like to thank my cousins Mike, Amie, Phoeb and Rizza for accommodating us.
The food were great. Click
here
and
here
to check it out.
My visit to Baler never stops here.
I'll post more Baler Attractions next week.