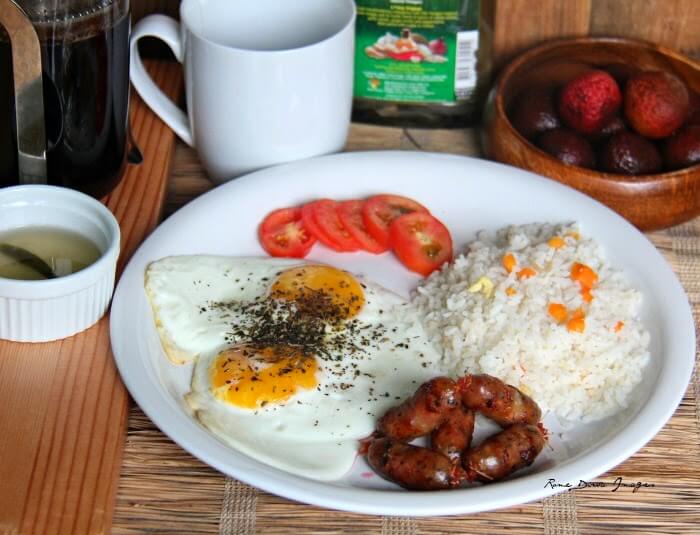 Hooray, its Tuesday!
And if your day seems gloomy, sad, or slow...
Take it from me, the best way to start any day is a full Filipino breakfast :-)
Grease up and pump up the most important meal of the day with the garlic-y Pinoy favorite - Longganisang Lucban from Quezon Province partnered with aromatic espresso from Papua New Guinea.
Oh yeah, these will surely pave all your worries away.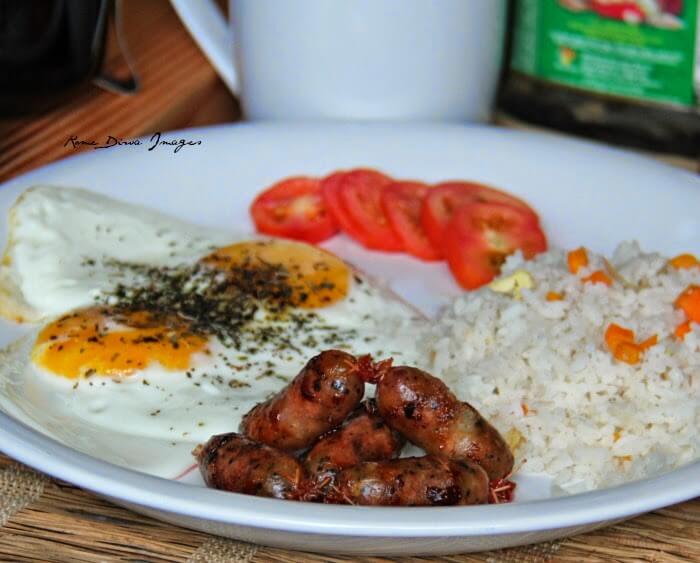 Do you know the best condiment to dip this fry-up Longganisang Lucban into?
Datu Puti Sukang Sinamak!
Sourness at its best - Sukang Sinamak , a spiced cane vinegar, is a Pinoy original.
Taste mouthwatering indulgence with this Ilongo-inspired vinegar and its exotic blend of spicies of whole chilies, onion, garlic cloves, ginger knobs and peppercorns best pair with grilled and fried dishes.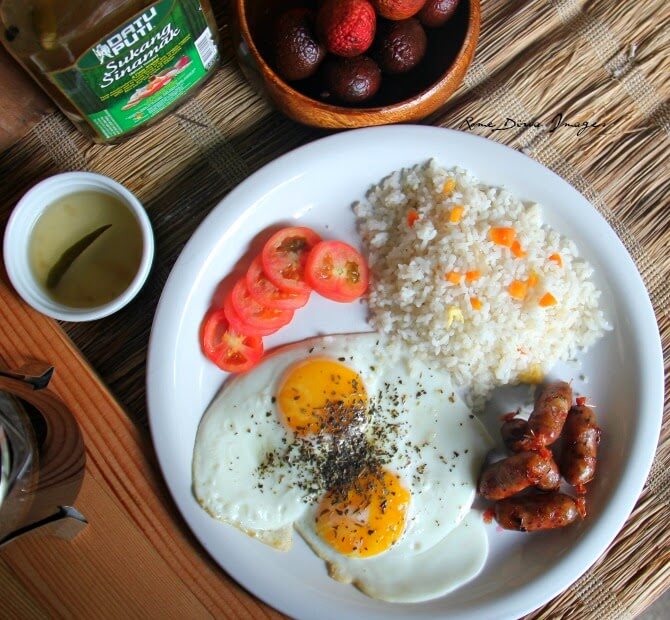 Although the price is kinda high from the conventional one, I never regret giving-in to the sourness and deliciousness of this vinegar, this vinegar has 4.5% natural acidity and very tasty, just perfect for every Lonsilog bite! Ahhh, it is LOVE...
So,
you gotta get up and make your own breakfast coz that breakfast is mine... all mine!