Pasalubong
in general, is a "gift for a relation or friend brought by" a "traveler returning from a trip" and could also refer to "anything given as a gift to someone on the way home to a certain place" . It could also mean "homecoming gift" or a present which signifies appreciation to the services rendered by the recipient.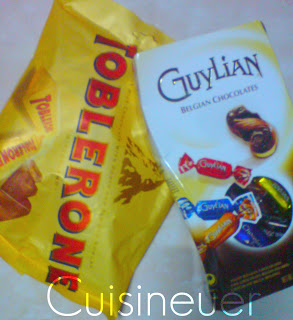 It is very popular among us, Filipinos. It keeps the bond with friends, family, relatives or someone who does have close relationship with you. The gesture of handing out "pasalubong" conveys that love ones are being remembered while away.
For me, it is not really the "pasalubong" that matters but an old inspiration who comes back home and let me inspire again. Welcome home, Doremon!!!!