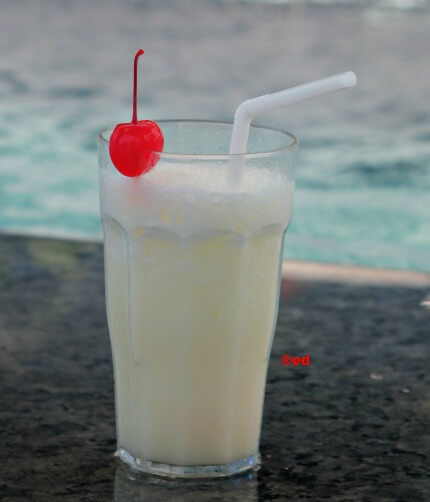 Away from the traffic lights but still in the tropical island of Greek gods and goddesses, we ordered refreshments at the nearby Pavilion to fill the gaps between swimming into the pool and dipping into the ocean. I had a nice piña colada to cool down my body's rising temperature while we soak up the sun.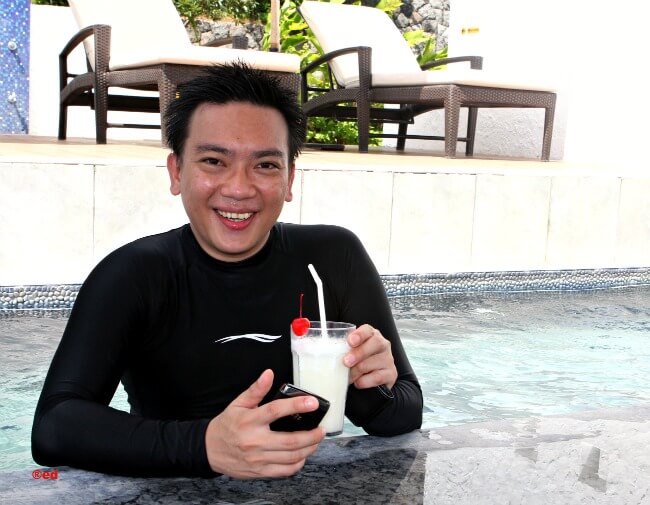 On the middle of that day, we ordered light snacks instead of taking heavy lunch. We planned to avail The Clubhouse's dinner buffet later that day. Peachy ordered Panna Cotta and fresh watermelon shake. The creamy Panna Cotta dipped in passion fruit sauce looks delicate and divine.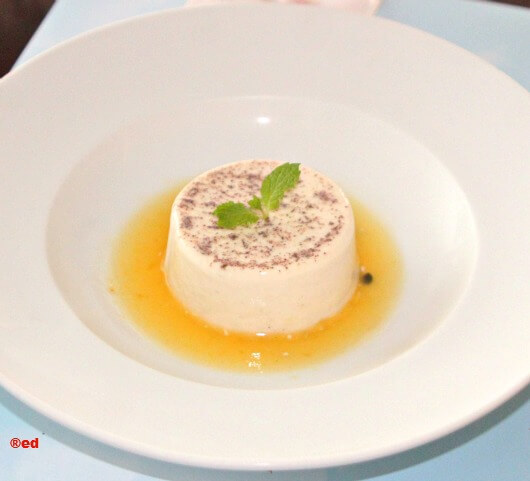 Panna Cotta Php 180++
I chose to have another serving of
halo-halo
. It was indeed, the undefeated and the most refreshing treat of Philippine summer.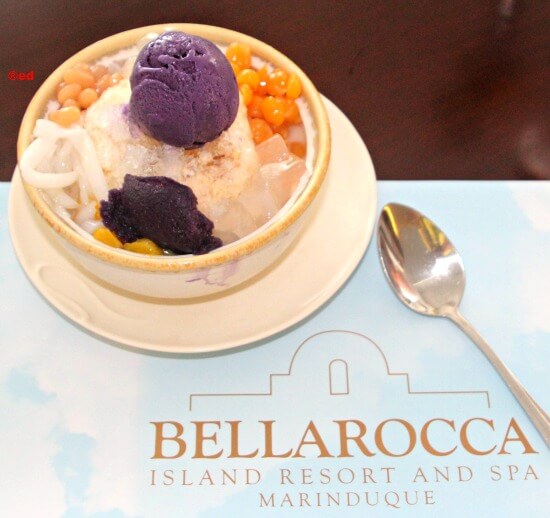 Halo Halo, Php 185.00 ++