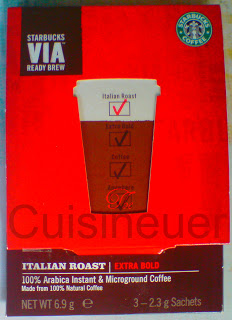 Whatever you call it, for me, it's not just an instant coffee but instant bliss. For just Php 130.00, you can have 3 great
cups of coffee
Anytime you want, anywhere you are. A cup of instant coffee that's rich and full-bodied like their fresh-brewed. It is 100% natural roasted coffee, packaged in a protective atmosphere, microground to release its rich aroma and full flavor.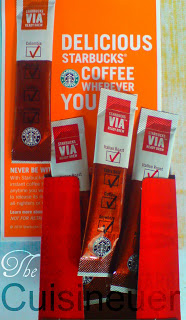 When you dont have the time, or perhaps the inclination to brew a whole pot - this is perfect for road trips, all-nighters (like me), unexpected guests, groggy housemates, and workaholics.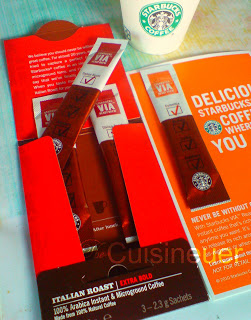 The watery, bad taste broth of coffee in the office is a pretty sad affair. Forget everything you think you know about ready brew coffee. It tastes as bold and flavorful as any cup of freshly-brewed. It packs up light and helps make any journey a pleasant one. It is good to know that in the face of extraordinary circumstances, you have a bold partner by your side. Just like Via, ready and willing in a matter of seconds, you can count on to go any distance.