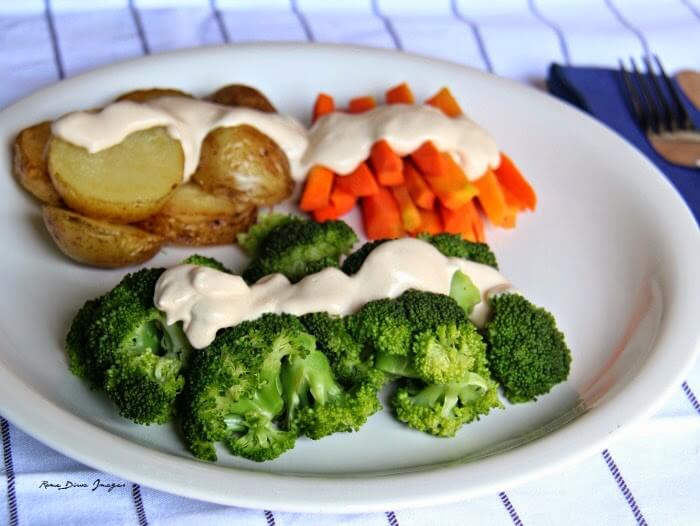 But I have to admit, the big pile of plain side dishes of steamed Broccoli, carrots and fried Potatoes were bland and boring.
There are many ways to perk your steamed, roasted, or fried veggies up according to my friend, Google. Just add some few goodies such as fresh herbs, crunchy garlic, lemon juice, roasted nuts, olive and sesame oil, soy sauce or vinegar, it will make the lonely vegetables more appetising.
Pouring leftover Clara Ole's Béchamel Sauce on it is another way to enjoy steamed and boring veggies. This sauce is L-O-V-E, you can top it on your baked lasagna or baked macaroni and can serve as filling for rolled chicken meat dishes like cordon bleu, chicken a la kiev, meat pies, and even sandwiches. Plus, you can use it as sauce for fried breaded meat and grilled seafood, spread for canapés, and as dip for salted chips. It can transform ordinary dishes to spectacular one and definitely add some oomph to your steamed veggies.
Enjoy!