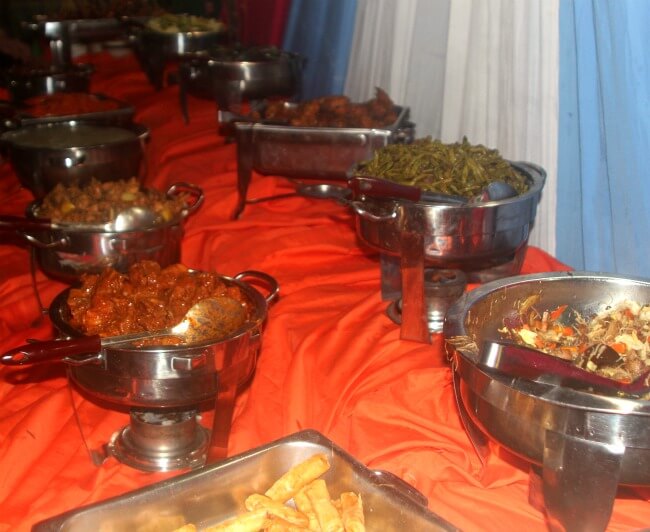 Spelunking....swimming..... helmet diving...... island hoping......We were very tired at the end of our second day but eating was never far from our mind. In fact, I was expecting of a candlelit tables adorned with flowers, groaning under the weight of homegrown organic delicacies for our dinner that night.
Out of numerous restaurants on my list that serves perfect dinner buffet, we tried Sunset Grilled Buffet instead which by the way, not on my top ten list because it was near to our place and we were really tired to look for fancy Italian, or perhaps tapas, maybe some sushi....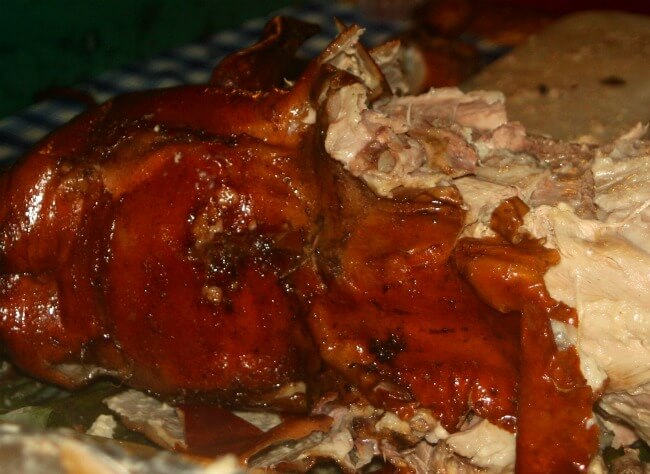 What we've entered was a tourist trap. Although the price (Php 275.00 all in) was on the same range of the dinner buffet in the island, the food doesn't justify the cost. What we had was traditional Filipino dishes soaking in cooking oil. The lechon above was chewy, menudo and fried chicken were undercooked, and three small pieces of barbecued pork skewered was really offensive. Here's my plate....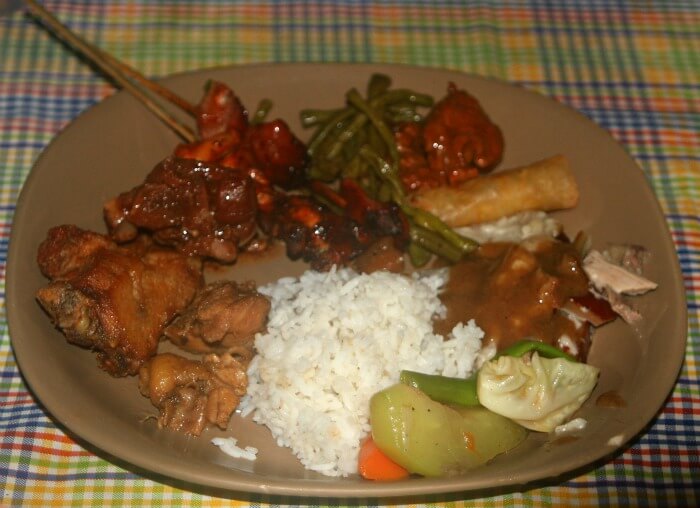 Dessert was gelatin and watermelon...