Destination: Tamaraw Beach Resort,
Puerto Galera Oriental Mindoro
Philippines
They trooped to the nearby resort when the sun was about to set. Rome treated them for dinner. Ironically, they ordered breakfast dishes. Pictures he took using Anney's expensive lens where kinda blurry so he opted not to show it to y'all.
They explored the place, unlike the neighboring White Beach, the resort was almost deserted. The kids found a playground at the end of the resort, they don't want to leave the place when Anney called them for their photoshoot.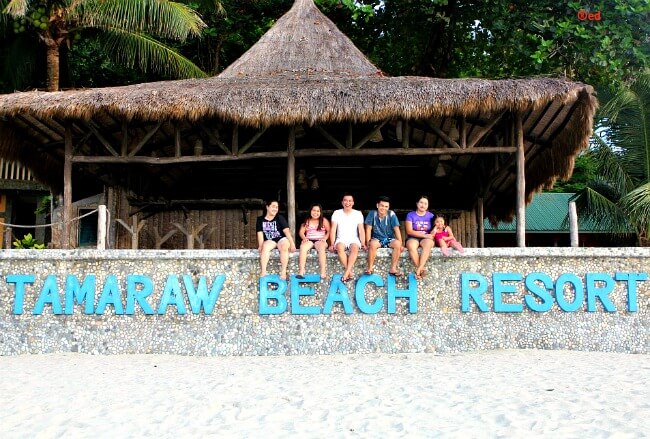 A lot of convincing powers were exerted before they agreed to strike some pose. At the end of the resort, rock formations became their backdrop and medium for the photoshoot.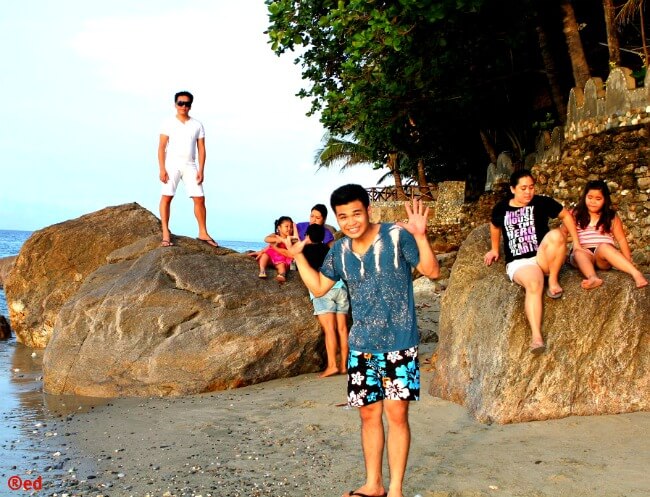 What a fun way to end their trip. For Rome twas a great day-off from a week of loaded work. They hiked back to their cottage and get ready to go back to Manila the following morning.