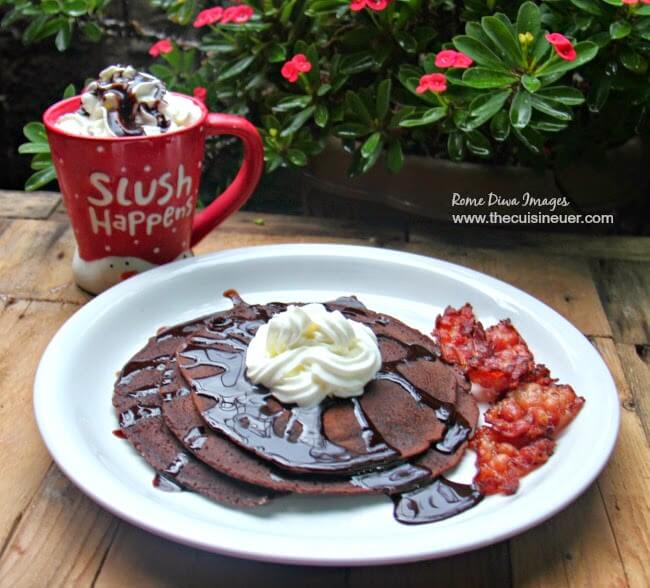 Deadlines were met after prolonged office hours and average of four hours sleep this week.
Time out from stressful e-mails and chats mean time off from ardous tasks and demanding people.
Here comes Saturday and you are now offline from the corporate world.
Hello longer sleep and TV time. Yes! yes! yes!
And since you have been working really hard the whole week.
You deserve some sweet and chocolatey breakfast.
Enjoy!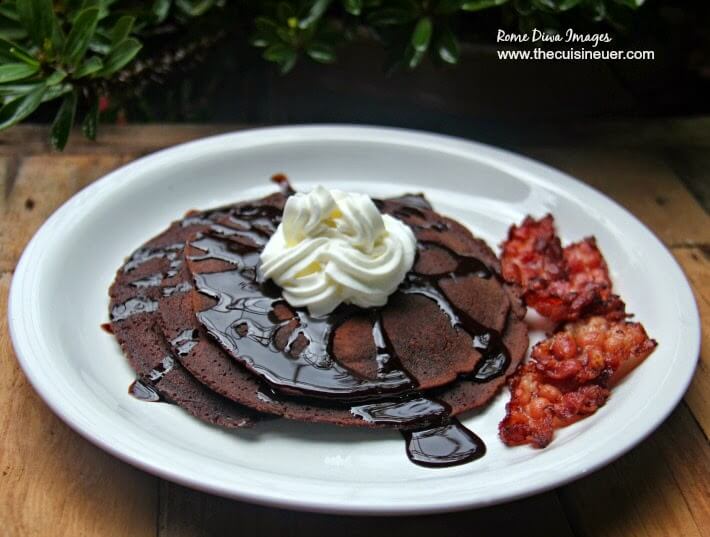 Maya Chocolate Hot Cake
1 whole egg
2 tablespoons vegetable oil
1/2 cup water
1 pack Maya Chocolate Hotcake Mix, 200g
Whipped Cream
Chocolate syrup
Berries (optional)
Beat egg slightly in a bowl.
Add in oil, water, and Maya chocolate hotcake mix and stir until just blended
Pour ¼ to 1/3 cup batter onto preheated, slightly greased griddle or pan. Cook until bubbly.
Turn to cook the other side. Repeat procedure with the remaining batter.
Serve with whipped cream, berries and chocolate syrup on top. Honey cured bacon on the side.
Have a great weekend ahead everyone ;-)