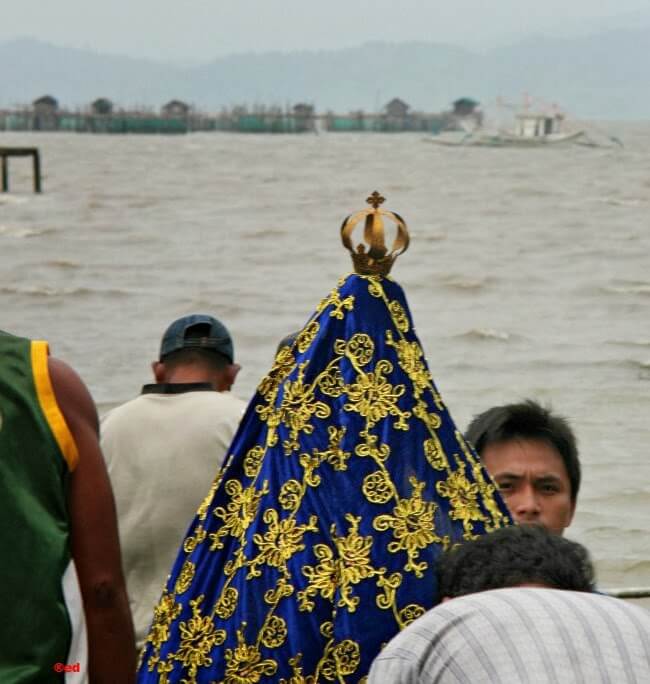 New Guinlo, Taytay, Palawan - Rome was here on the feast of Our Lady of the Pillar and he can attest to everything on this blog post. Although it was a gloomy day and the Malampaya Sound's brackish water was angry, citizens of Barangay New Guinlo held on to their tradition. Popularly known in the Philippines as Pagoda, it is a fluvial parade bearing the image of Our Lady of the Pillar onto the waters of Malampaya Sound to commemorate their patron saint's day.
Our Lady of the Pillar or Nuestra Señora del Pilar in Spanish is the name given to the Blessed Virgin Mary for her miraculous appearance in Zaragoza, Spain at the time of the emergence of Christianity.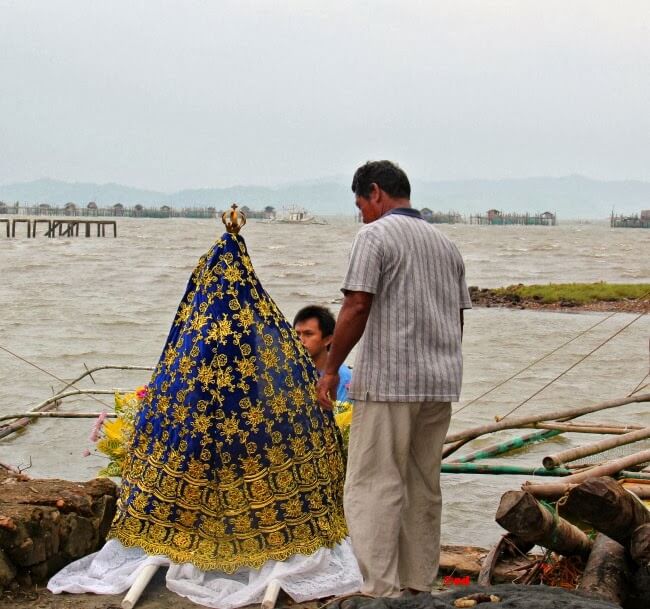 In contrast to their tradition in the past fluvial parades, in which there's decorated barge and colorful small boats, only one fishing boat and few devout people joined the parade.
"Maybe because of the strong weather condition and not because of the declining faith", Rome lied and convinced himself.
Although the sky was dark and the majestic Mount Capoas didn't appear, the silhouette of the nearby mountains add further beauty to Our Lady of the Pillar's fluvial procession.
As Rome watched the boat slowly float away, he remembered the parades he witnessed years ago, when hundreds of his kababaryos gathered in glee, when everything stops with no shops open and the whole community turns out with band and choir to celebrate and commemmorate the day of Our lady of the Pillar, grateful for abundant harvest from the rich fishing ground.
Ahh, those years were long gone simultaneous to the drastic decline of livelihood opportunities to the once dubbed, "Fishbowl of the Philippines", Rome said to himself.
He cant help but feel emotional. He blamed the government and the current situation of graft and corruption involving the empty Malampaya Fund which coincidently named after the fishing ground. He silently prayed for its quick resolution.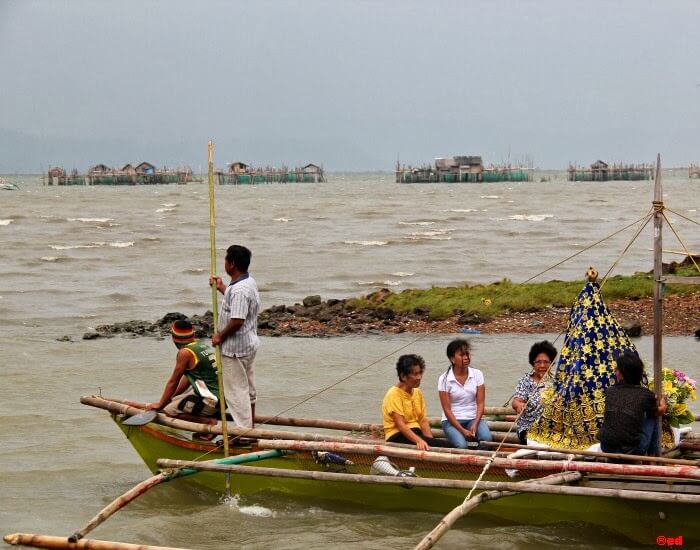 Malampaya Sound embraced by picturesque mountains play a huge role in New Guinlonians life. More than any other, the people's faith in his community plays a strong role in its deeply-ingrained religious tradition. He was positively surprised by his kababaryos. They are a little bit rough, straightforward but are nice, ready to help and cheerful.
"How utterly lovely to see the faithful keeping such a beautiful tradition alive", Rome exclaimed when the boat was slowly vanishing from his sight.