Hey hey hey, its Saturday! What've you got?
This deep V thing for men from H&M is what I've got but at least two years past its sell-by date. It was a "pasalubong" (homecoming gift) from my cousin in law, Alvin, who arrived from Dubai couple of years ago. It was a growing trend back in that time but I guess not for the self-conscious person like me. The shirt looked low-cut top on me instead of normal v-neck t-shirt because it's a little bit large. I saw male stars and celebrities seem to be wearing that look so convincingly sexy....ughhh but definitely not on me.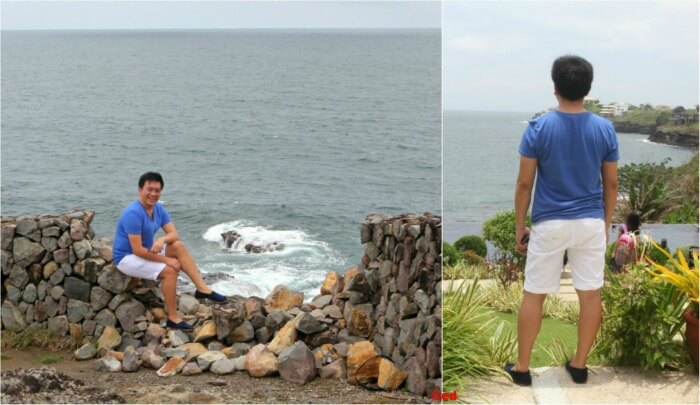 A low neckline on a woman is attention grabbing and it's just the same for men. A slim, toned body is a must and, according to boy bands, a tan and a chest wax to match. Oh well, I had no choice but to wear it because our very coordinated tour planner, Anney, required us to wear something blue. The H & M tshirt is actually comfy and flowy.