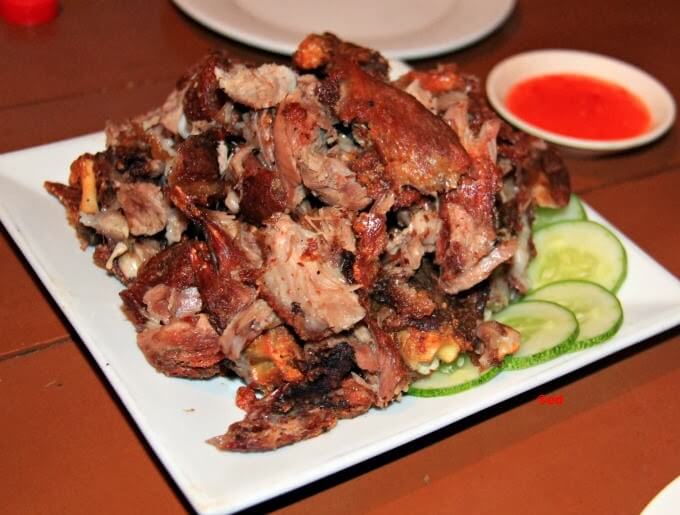 Crispy Pata, Php 350.00
Puerto Princesa City - I've been away from my favorite city for quite some time and now that I came back, my sense of taste was kinda lost . The places are familiar but strange. Unlike before, I have no idea of the best places to eat in "city in the forest" anymore. My nieces, who by the way, are hosting my Palawan vacation brought us to their favorite restaurant that according to them, "serves the best baby back ribs in the city" to spend my first dinner.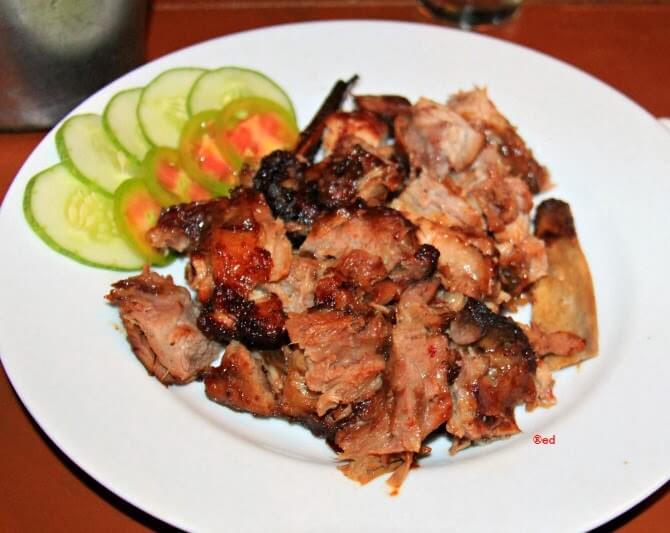 Nikko's Baby Back Ribs, Php 220
Not far away from their newly opened B & B in Tiniguiban, Ke Nikko Bar and Restaurant is located at SJD Center along National Highway in San Pedro, Puerto Princesa City. It has a pleasant atmosphere with young local followers lurking at the al fresco area when we arrived. The bar and eatery boasts pop and loud music, Filipino food and "pulutan", and an impressive variety of cocktails, hard and mixed drinks and of course San Miguel Beer and Red Horse Beer. Agreeably, the perfect hipster hideaway in my long missed city at first glance.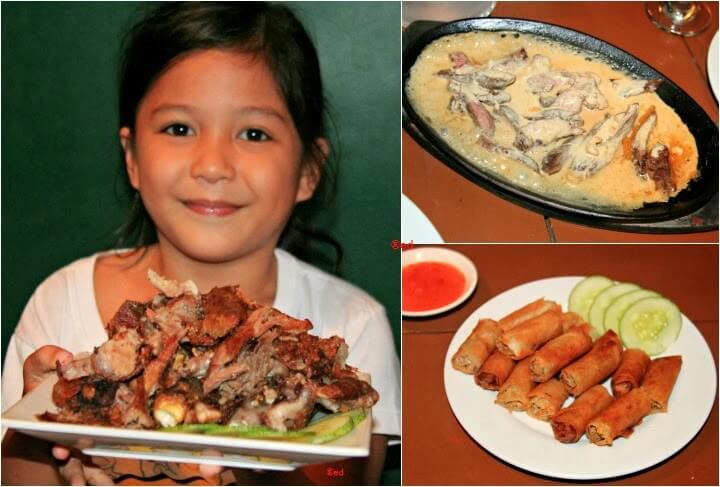 Lengua, Php 130 and Lumpiang Shanghai, Php 130
Inside, we were greeted with the ever-increasing sound of Rihanna's music. Dia, requested to turn the volume down so we could understand each other. Immediately as we settled-in, the smell of frying pork broaden a smile on my face, the feeling that we are on a holiday has finally kicked-in.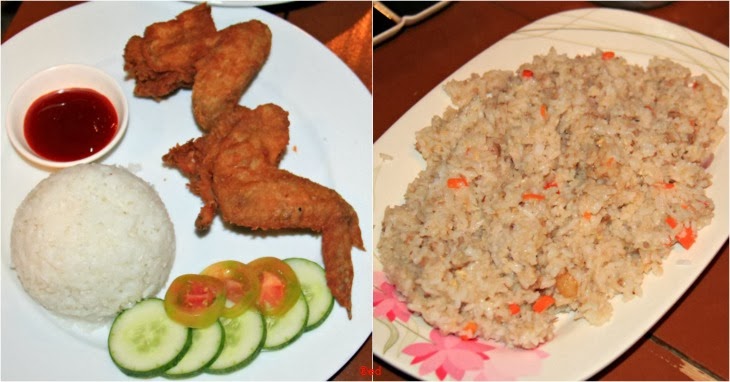 Fried Chicken Wings, Php 110 and Garlic rice, Php 35
We had Crispy Pata, Lengua, Lumpiang Shanghai and Fried Chicken Wings. Nikko's Baby Back Ribs was juicier, meatier and tastier than the baby back ribs casual dining chains in Metro Manila usually serve. Very tender, cooked probably with its own brand of sauce, it was indeed a beauty queen of everyone's palate. Lengua, however, was another star of the night and a must try.