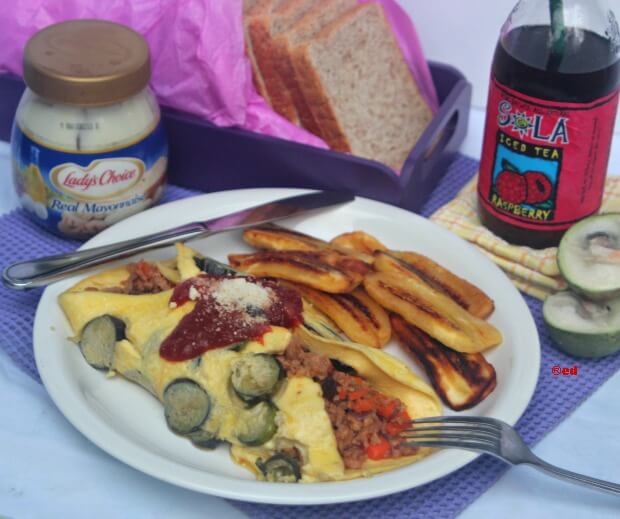 I woke up earlier than usual but I never felt like I want to sleep more. I guess, this is one of those days that I overslept ...and I was. I counted the hours that I've been asleep and its 14 hours, more or less. Sweet! The five weekdays of sleep deprivation were finally paid-off. My mind was clear and I felt light. I brewed coffee and lit a stick of cigarette. Ahh, I love solitary mornings like this. It is the finest moment of the day... It's a perfect time to reflect and think about feelings and seize a brand new moment of a new day full of all possibilities, promises and essences.
I opened my kitchen curtain and caught a glimpse of the bright morning star gleaming back at me against the black sky …it was breathtaking. The few spectacular moments of the early morning were the splendid change of colors as the sun rises while the glitters of the night slowly fading away. I admired the different shade of blue from dark until pale particularly that narrow, short lived horizontal band of blue green.
The light of the sun approached but the morning star declined to be outshined and continue to shine for a little while. That moment, I received the blessing of a beautiful realization.
....and so I made a wish upon the morning star before it vanished in the rays of the sun.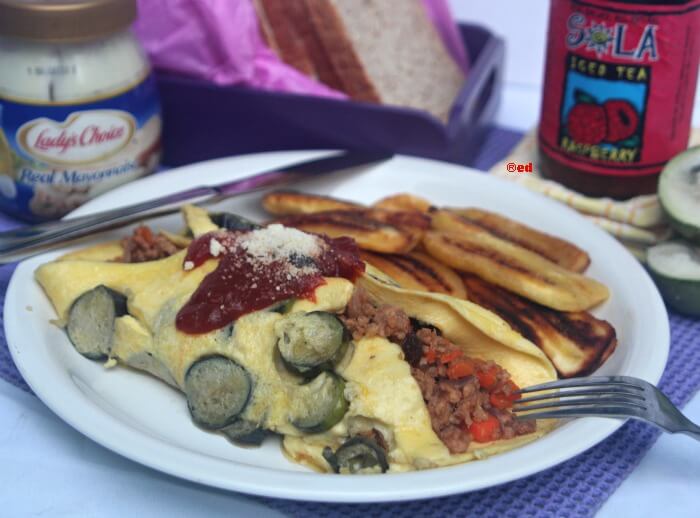 Ingredients
250g ground pork
1 small carrot chopped into small cubes
1/3 cup raisins
1 pc thin eggplant, sliced
3 fresh eggs
3 tbsp LADY'S CHOICE Mayonnaise
Salt
white pepper
2 tablespoon butter
1 small onion, chopped
4 cloves garlic, chopped into small bits
Italian Seasoning
200 grams tomato sauc
Parmesan Cheese
Side dish:
3 pcs Saba Bananas, sliced and fried or buttered.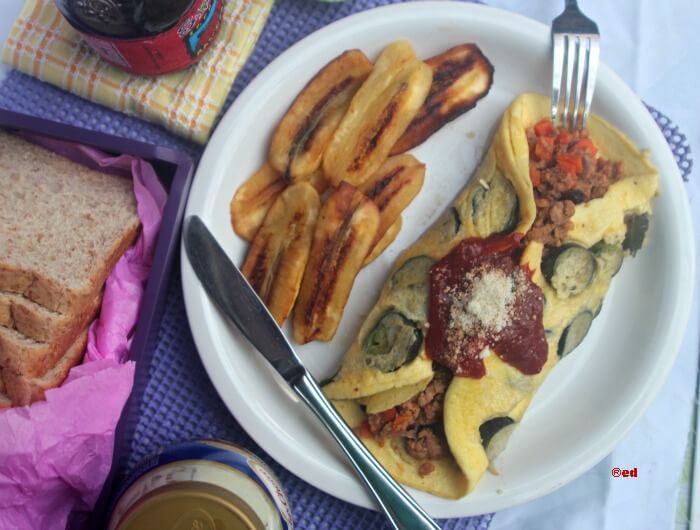 Preparation
Heat oil in a pan over medium high heat, saute garlic, onion and carrots in oil and tomato sauce. Cook until the tomato sauce has darkened in color. Add the ground pork and raisins, stir and crumble as it cooks. Brown meat over medium heat, about 15 minutes. Add salt and pepper to taste. set aside.
In a bowl, whisk eggs lightly. Add LADY'S CHOICE Mayonnaise, salt, and pepper together till foamy.
In a large skillet, sauté onions in butter and eggplant until cooked. Pour over the egg mixture and cook over medium heat; as the eggs set, lift edges and let the uncooked portion flow underneath. Cook for 5-8 minutes (until it is well set but not too dry). Place on a plate put the pork on top and fold. Top with tomato sauce or tomato ketchup and sprinkle with Parmesan cheese.
Serve while its hot.