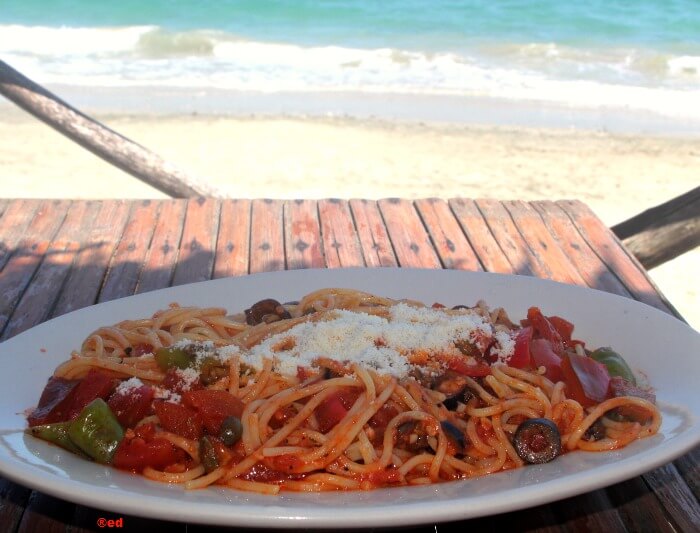 Spaghetti Alla Puttanesca
Stunning views over the blue Puerto Gallera ocean, a warm summer's breeze and the bella Italian food - the only thing the Luca Cucina Italiana Restaurant and Pizzeria is missing is ...you.
The humble Italian restaurant in Talipanan Beach, Puerto Gallera is made like our very own native house, Bahay Kubo but bigger. Constructed with bamboo tied together and covered with thatched roof using nipa/anahaw leaves, the restaurant has relaxing and inviting ambiance to both local and foreign tourists who flocked to the less crowded part of Puerto Gallera. Situated just few meters from the shore, it allow diners to watch the waves lap the shores just beside them.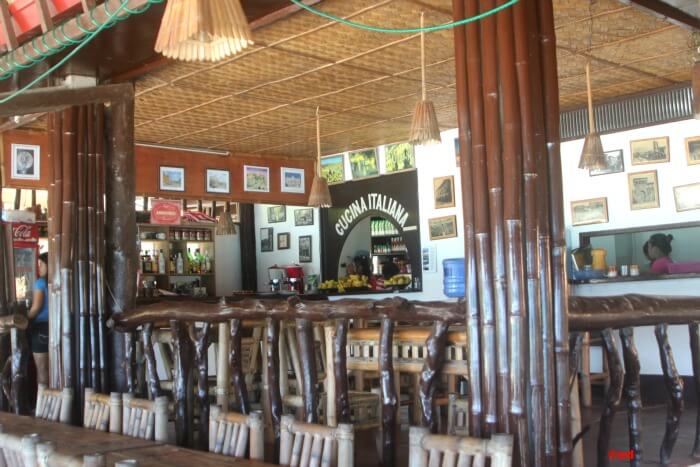 As we look at the sea view, we enjoyed the flavorful Italian dishes from the restaurant's chef himself Luca. And yes, we ate like an Italian. We had Spaghetti Alla Puttanesca, Mozzarella in Carrozza, Seafood Pizza, and Aglio, Olio e Peperoncino.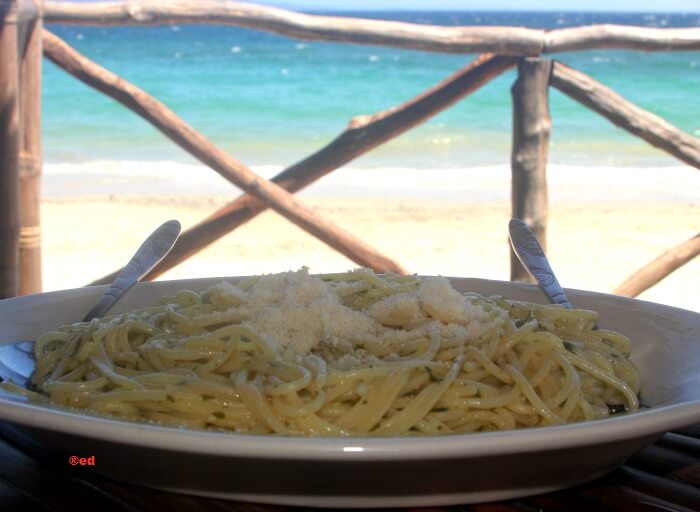 Aglio, Olio e Peperoncino
I had chocolate shake while waiting for our food to be served. Soon enough, Mozzarella in Carrozza was served. We were in awe with the three large slabs of deep-fried Mozzarella with Sweet Potato Fries. The serving was big and this dish alone can satisfy anyone's hunger.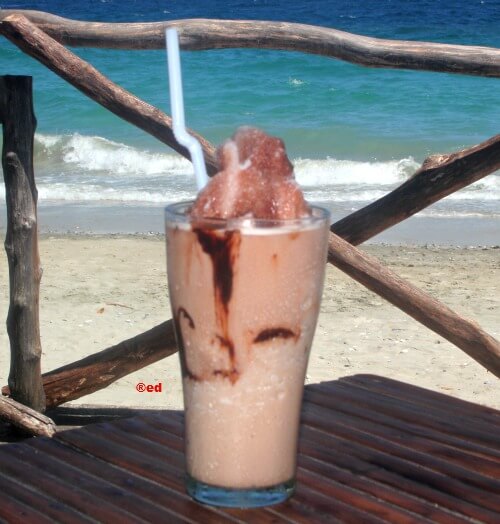 Our pasta came in, we removed the chillies of traditional lasagne Aglio, Olio e Peperoncino so Ykaie could eat her utmost favorite food. The al dente Spaghetti Alla Puttanesca has a tangy sauce made of Bell pepper, tomatoes, olive oil, olives, capers, and garlic, somewhat salty Italian pasta dish but indeed, a remarkable Italian classic.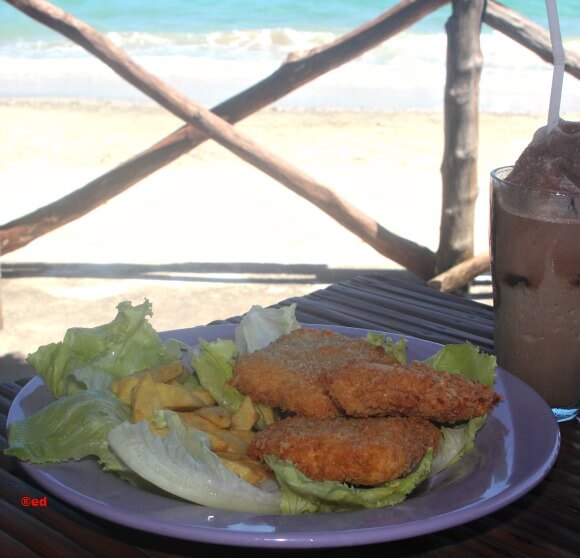 There is a great range of freshly baked pizzas, cooked to perfection in their oven. For something appropriate to the scenery, we tried their Seafood Pizza with Tomato, Mozzarella, Tuna, Muscle, Shrimp, Calamares, and Clams toppings. It was real good.
Luca Cucina Italiana Restaurant and Pizzeria offers an amazing food. We had a lovely experience and there is a strong possibility I shall be dinning here again next year.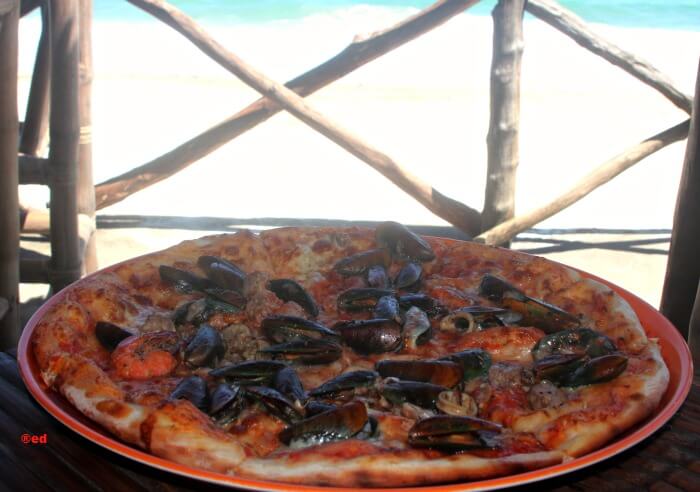 Seafood Pizza