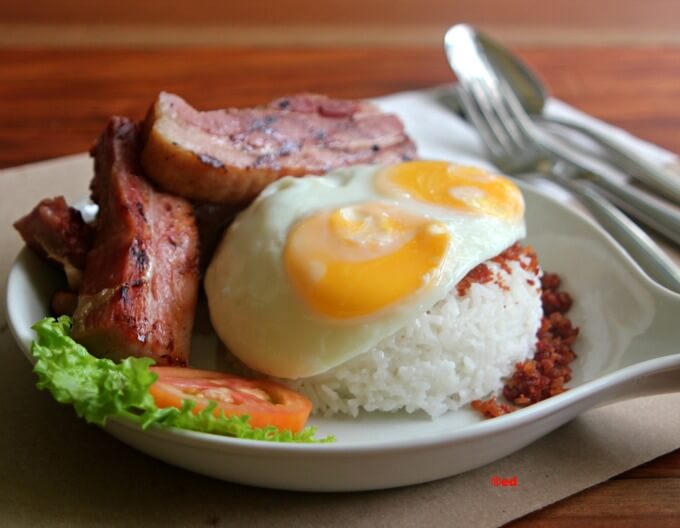 Bacon Slabs, Php 320.00
Yes, you've read it right, the Ayala Triangle is back. I know it has been a while, some restaurant closed already and there are brand new restaurants that opened. I wondered how am I going to complete this long time project? So this time, just like my Omelet Series which was completed on time, deadline is set. I gotta put an end on this project on or before I move my office location sometime in May, so, expect more of Ayala Triangle restaurant reviews in the meantime.
It was after my extended night shift on a Saturday morning when I came in alone because my officemates doesn't felt like having breakfast and wanted to go home instead. The approachable little store, Poco Deli who make Artisinal sausages from fresh and all-natural prime meats appealed to my taste buds to give it a try. ..and I'm glad I did!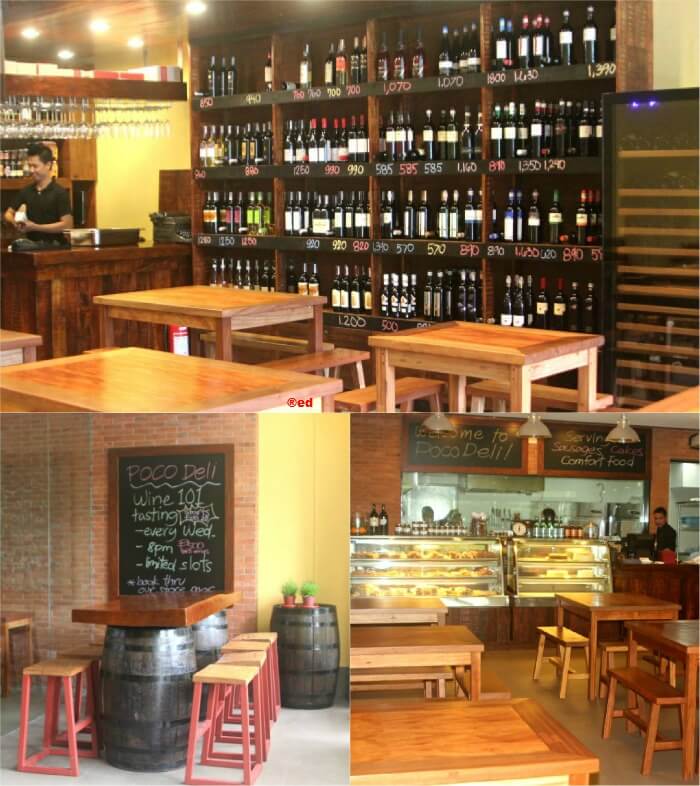 Poco Deli has European-inspired neighborhood deli charm and classic delicatessen interior; red bricks, wooden tables and bench chairs offers a rustic appeal. However, I suggest to set up few tables with backseat chairs for some customers (like me) who are tired and wanted to lean on a comfortable chair after 15 hours of non-stop work.
The restaurant opens at 10 AM and I was the first customer of the day. There were 3-5 service crews and all were polite and accommodating. I asked what's their bestseller, ordered it and chose a spot in the al fresco area that provides good amount of light and fresh air to settle in. Outside, Poco Deli has really a welcoming ambiance. There's an invitation of wine tasting every Wednesday that I longed to try when I saw the restaurant's good selection of affordable Spanish and European wines.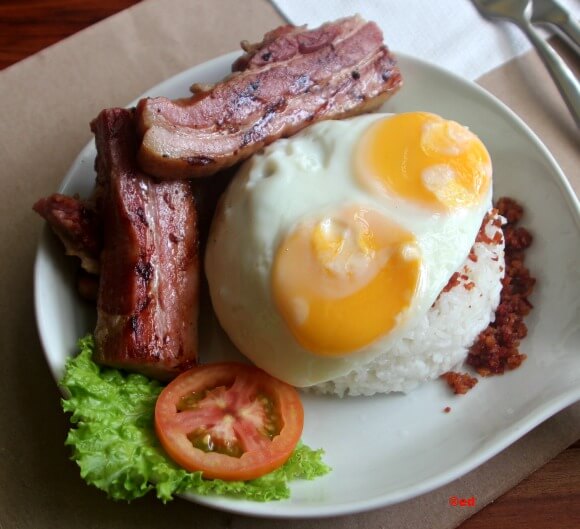 Not long enough of waiting, the extra-thick, savory slices of bacon with eggs and bacon rice was served. I can't contain my drooling over the bacon's fat that glisten against the light while I was taking photo snaps. And when I had my first bite, I tasted heaven... and the seventh heaven on the last, lol! The bacon bits topping of the rice from the picture above was hidden but it was really generous, in fact the rice was half-covered with bacon bits. I had a bacon overdose that day and I was DELI-ghted!
Food Quality : 5
Ambiance : 5
Service : 5
Cost/Prices : 4
The project's criteria are; Food Quality, Ambiance, Service, and Cost/Prices, where Five (5) indicates "Exceptional Experience", Four (4) indicates a place "worth a come back", three (3) means "a casual place to eat", two (2) means "acceptable", and one (1)) means "poor".