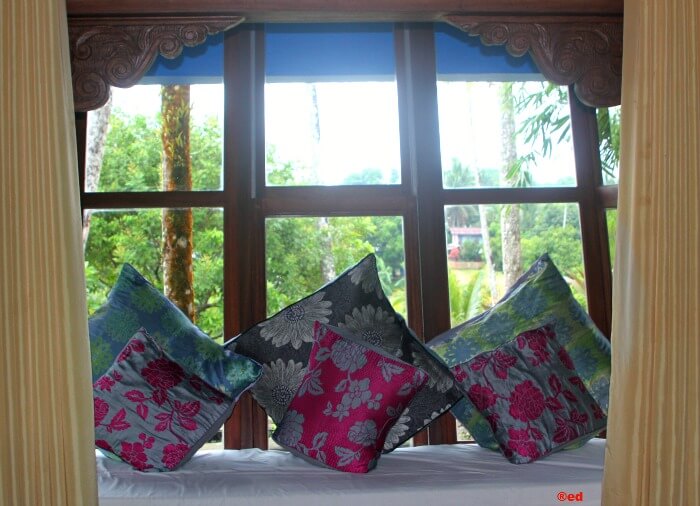 Rustic, pleasant and quiet. That's what Rome thought the moment they set foot in Porta Verde Resort Villas located south of Lake Caliraya in Lumot, Cavinti, Laguna. "The grass is definitely greener in the countryside", he said, amazed with the breathtaking view of the man-made lake.
Anney booked them here for 3 days and 2 nights to celebrate Rome and Cyra's birthdays through an online deal amounting to Php5,280 per night for 6 people. Children under 10 years old are free of charge (maximum of 2 children). They were billeted to stay in an exotic oriental influence villa, Duhat Lanai Suite. The suite has a kitchenette that leads to a covered lanai providing a spectacular view of the small swimming pool and Lake Lumot. The kitchen has kitchen facilities and vintage utensils that Peachy adored. Since the resort has no restaurant, guests are allowed to bring food. Anney conceptualized their dishes since there's no corkage fee on food.
Click here to check Rome's birthday dishes.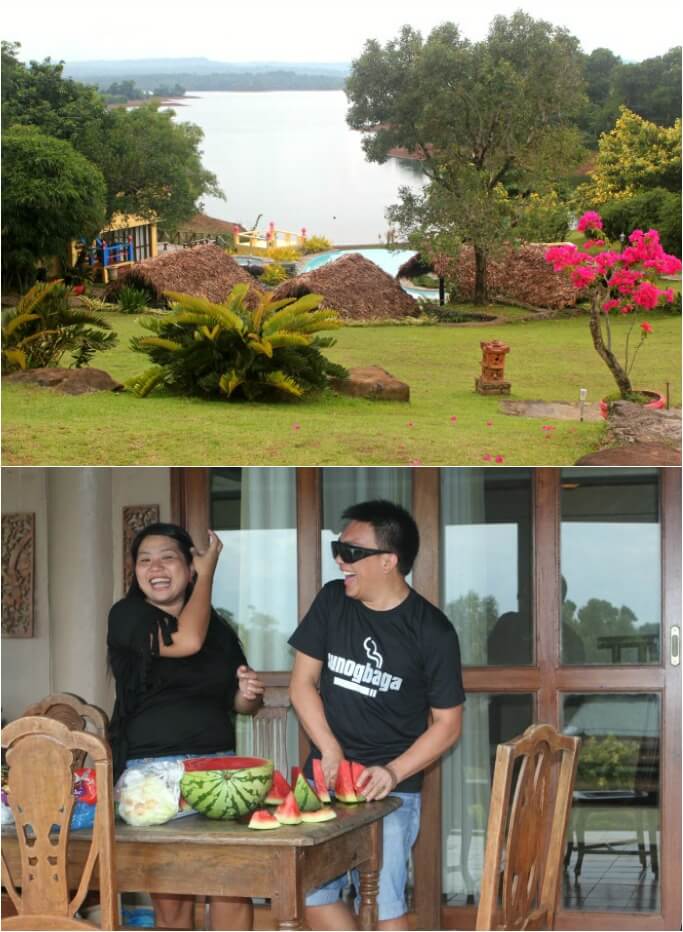 The kitchen is equipped with small refrigerator, rice cooker, oven toaster, microwave oven, goblets, coffee-maker, stove, plates, saucers, forks, knives, and spoons. Cook wares were also provided. There's free one gallon mineral water provided for each suite for (2) two nights of stay. Guests are required to receive all items in good condition and similar checklist will be cleared upon check out or you will pay Php 1, 000.00 if you've lost even a single spoon.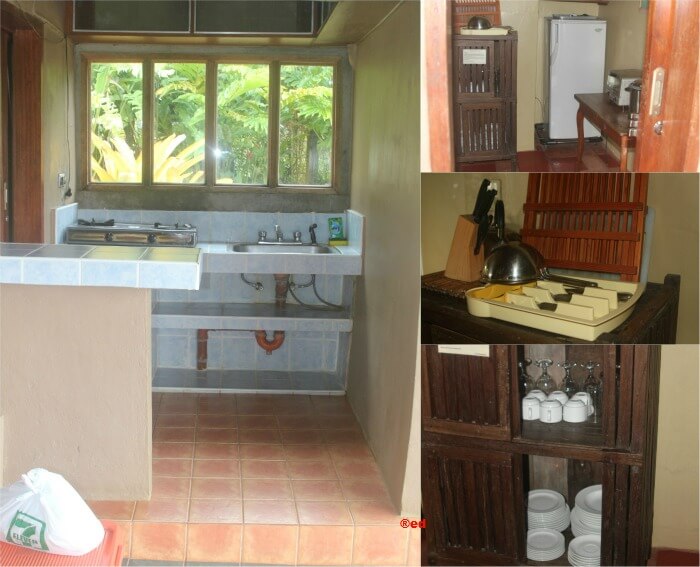 Duhat Lanai Suite has a floor area of 100 square meters. It has a fully air- conditioned family room with 2 single beds, one queen size bed with an en- suite bathroom. It has a bay window with a day bed and a sofa bed. Duhat Lanai Suite has a floor area of 100 square meters. For total serenity experience, there's no TV in the suite. Wifi access and TV are only available at the recreation area beside the swimming pool.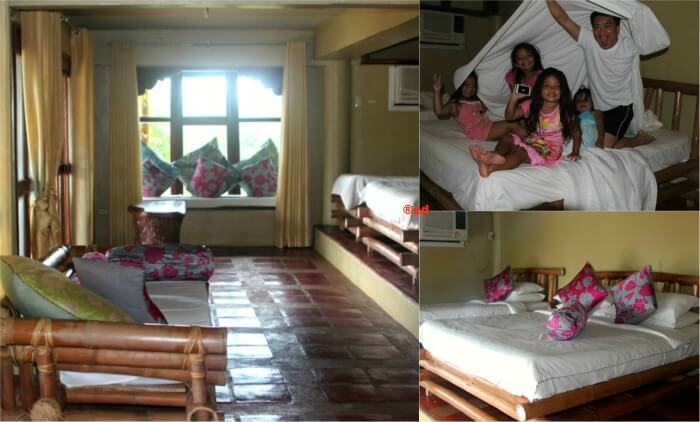 Overall, it was a remarkable room considering the bargain price. It has a unique beauty and appeal. Everything is neat and tidy, linens and towels are changed everyday. And because it is a ground floor room, they need to keep the curtains drawn at all times for privacy.
Porta Verde Resort Villas
Lumot, Cavinti, Laguna, Philippines
For reservations, please contact:
Phone #: (02) 8078414 or (0929)506.9963