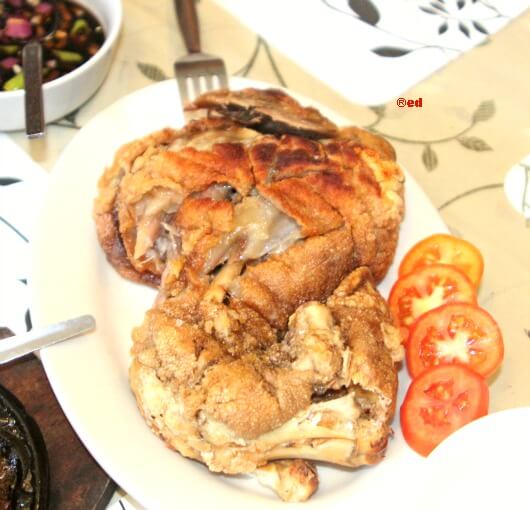 Crispy Pata
What day is it?...And in what month?
I think my clock never seemed so alive since I started posting my food journey in Bellarocca. Our "good time" moments are still strong in my memory after six months and made me think that I want to leave there for a billion years if given a chance.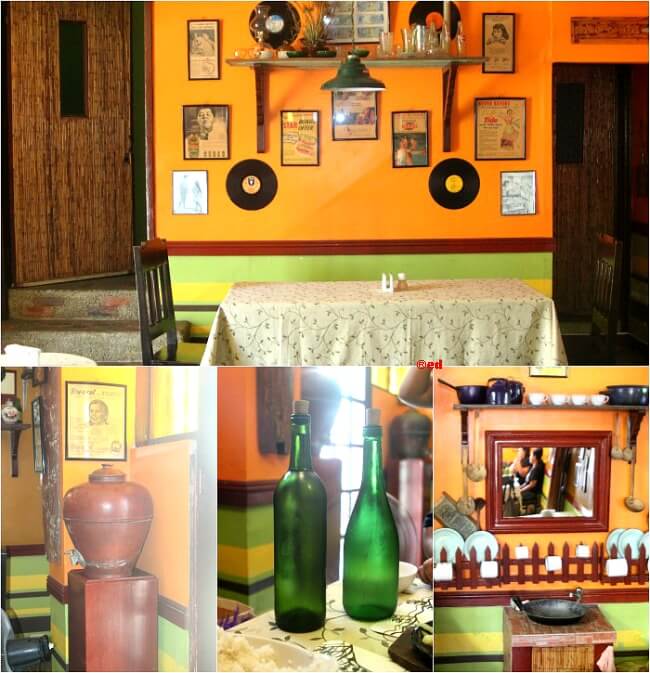 After the short escape in the Greek-inspired island, we stayed at The Boac Hotel in Marinque's Capital. It was way past lunch time when we arrived in the first class town and hungrily looking for some place to eat. The smiling staff told us that they have a restaurant in the hotel. We checked-in quickly, left our luggage in our room and went to the hotel's restaurant downstairs to have our super late lunch.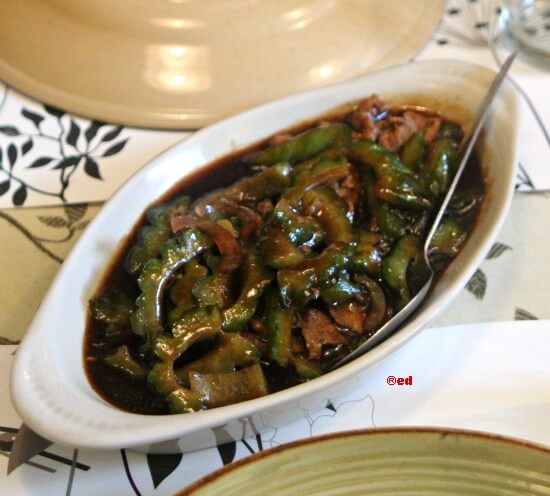 Ampalaya con Carne
The 'ol Filipino-inspired restaurant, Cafe Ma'Mita, is fashioned in bright colors and decorated with vintage paraphernalia: framed comics advertisement, old jar, classic record discs, bottles,lamps, and posters of Filipino stars, the late Nida Blanca and the Philippine movie icon of all time, Gloria Romero.We admired how quaint the washing area was. It is adorned with old kitchen equipments and the sink is made of battered old wok.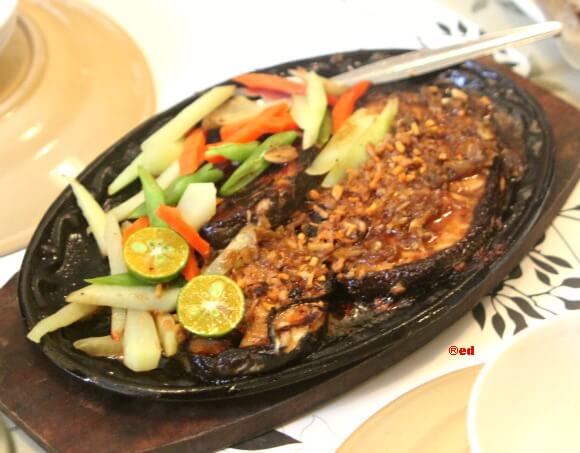 Sizzling Fish
'Twas almost two months since we deprived ourselves from pork and fatty food in preparation for the Bellaroca vacation. We let our self-controls vanished and we all agreed to order Crispy Pata when we saw it from the menu. It was crispy from the outside and juicy and tender inside... tasted real good good. But still, nothing beats Judy Anne's Crispy Pata in Malabon yet.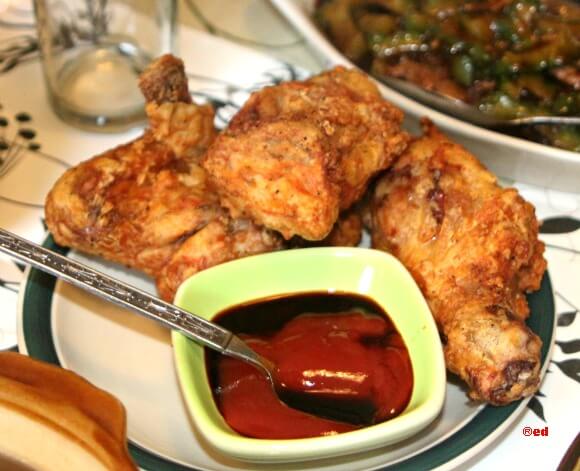 Fried Chicken
The sizzling fish, I knew from its taste, was fresh catch. Shrimp Sinigang with natural sweet vegetables was steaming when served. We also ordered Ampalaya con Carne to contrast the fatty dishes and lighten our guilt (lol). The breaded and fried chicken was for the princess, Ykaie.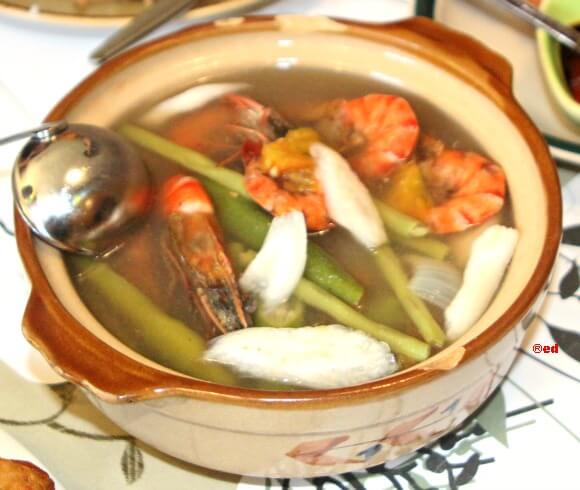 Shrimp Sinigang
The whole spread wasn't expensive at all for the total of Php 835.00. It was indeed a retro dinning, serving old Filipino appeal not only from its vintage walls but from its kitchen.