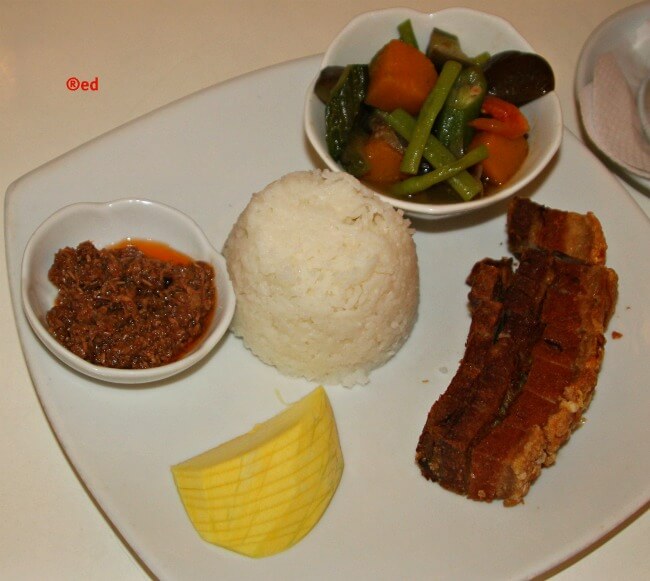 Crispy Binagoongan, Php 298

When I've told you last week that I decided to go on a three day liquid diet for abstinence and fasting and that the first food that will enter my palate would be pork belly, it was not an April Fool's joke. Yes, I mean it. So here, we had a visit at Cafe Via Mare in Landmark with my "kumare" Jelaine to renew our love for pork, lol! She ordered Crispy Binagoongan that we both shared. A slice of crispy pork belly served with sauteed shrimp paste, green mango and small amount of "pinakbet".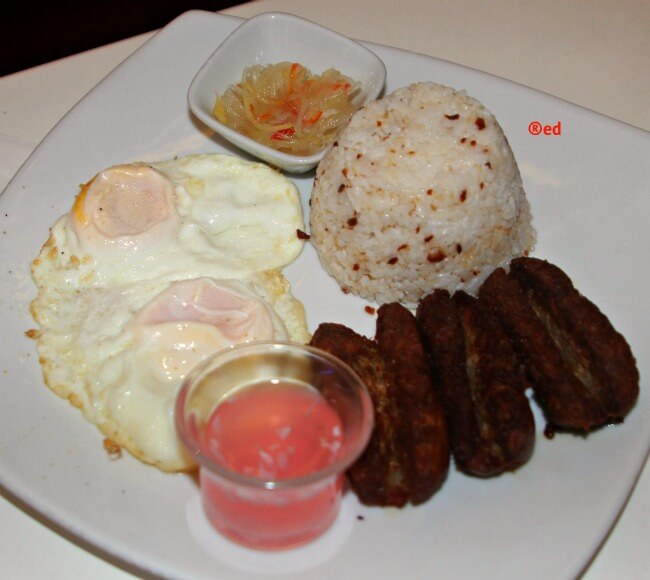 Vigan Longanisa, Php 290
I had Vigan Longanisa - crispy fried, lean , garlicky pork meat sausages flavored with freshly cracked black peppercorns and lightly soured sukang iloco. That pink vinegar ( sukang iloco) is definitely a win!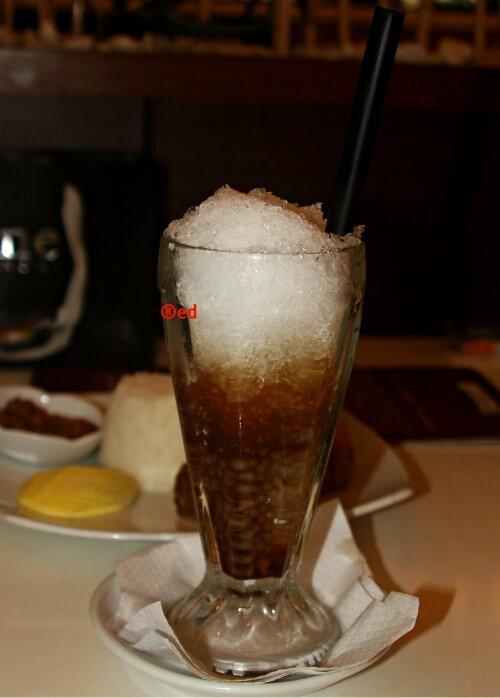 Sago, Php 42
We also shared the Sago (Tapioca pearls in caramel and ice) but I wont recommend this refreshment to y'all. The unsweetened sago was a disappointment, I'm telling you. Maybe you wanna try something else from their menu.