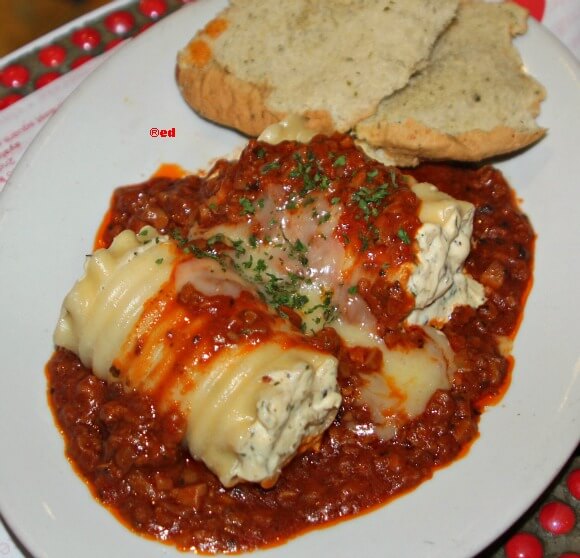 Lasagna Roll-Ups, Php 180
Too much have been blogged about Banapple's spread of pies and chessecakes as well as good food and refreshments. My above excellent experience was posted last year as entry to my Ayala Triangle Project. Since then, it became one of my comfort food and from time to time cravings.
Prior to my birthday last May, I was craving to taste Herbed Chicken Rolls with Basil Cream Sauce once again so I invited my friends from Palawan Josh and Carlo to join me to celebrate a pre-birthday with a mouthful of highly pleasing but affordable dishes at their branch in Ayala Triangle Gardens.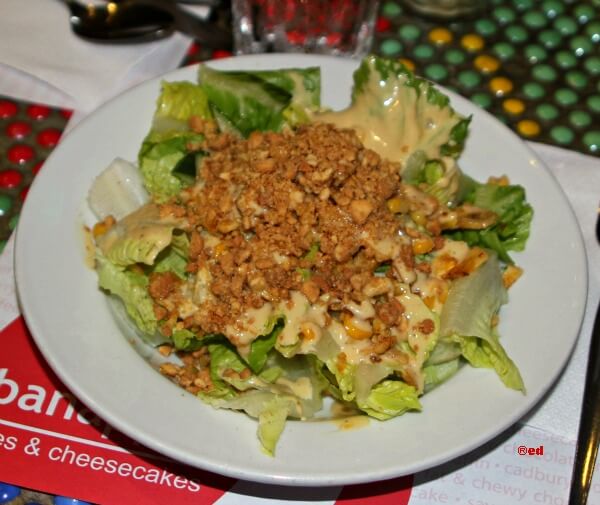 Bannaple's House Salad Php 120.00
I came in first at the quaint and charming but crowded restaurant around 7 PM. The line was not that long like the first time I 've been here but there was no vacant table. The crew, sensitive of the situation, immediately gave me a reservation number. Josh and Carlo was running late because it was rush hour so I decided to munch on
Bannaple's House Salad while browsing through the menu. The large serving
was made of fresh and crunchy Romaine lettuce with corn, cucumber and bell pepper bits, crumbled banana chips, honey peanuts, and shredded mozzarella drizzled with balsamic-Caesar dressing. What a fresh start to a bountiful dinner.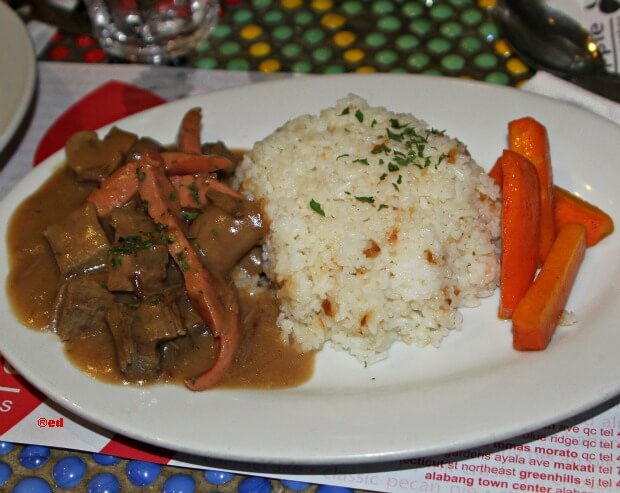 Banapple Beef and Sausage Stew, Php 195.00
My forever late friends texted me that they will be an hour late and I'm not going to wait for them forever while the aroma in the restaurant was killing me softly. From their entrees, I decided to try something new, I ordered
Banapple Beef and Sausage Stew i
Nstead of Herbed Chicken Rolls with Basil Cream Sauce. Just right in time, when my meal was served, my friends came in. From their look, they've been to the rush hour battle that they don't normally experience in the countryside and were extremely hungry so we avoided the pleasantries and I let them chose their meal.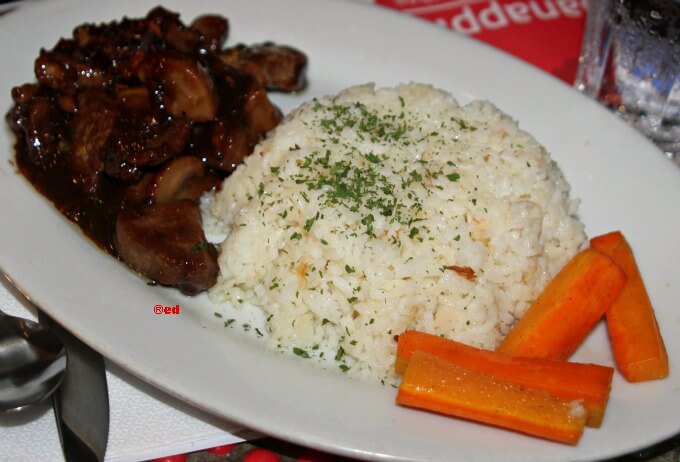 Pan-Fried Porkloin with Herb Mushroom Gravy, Php 180.00
Not long enough of waiting, Lasagna Roll-Ups
filled Josh's cravings for cheesy lasagna. The buttery, meaty and cheesy lasagna is highly recommended. Its rolled-up, al dente lasagna wide strips is filled in with Parmesan cheese
and
herbed cream and then smothered with classic tomato meat sauce and mozzarella cheese. If you needed a lasagna fix, Im sure, you will be satisfied in every spoonful of it.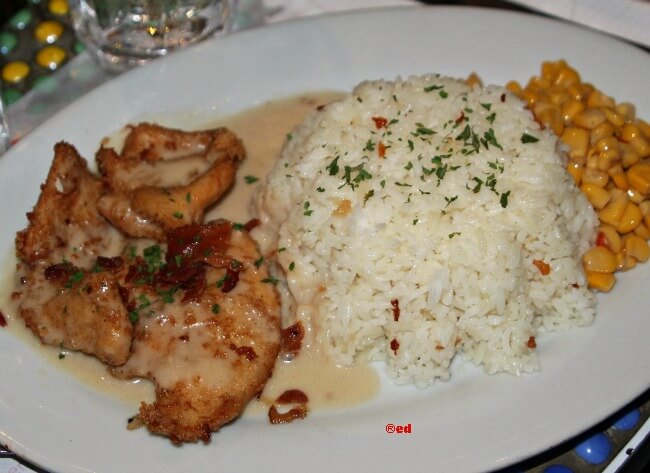 Bacon Fried Chicken Steaks with Milk'shroom Gravy, Php 175.00
Carl chose Pan-Fried Porkloin with Herb Mushroom made of juicy pork loin steak seasoned with special herbs, pan-fried in olive oil, and smothered in a thick mushroom and herb gravy; served with glazed carrots. The beef was tender and the thick sauce was tasteful.
We also ordered
Bacon Fried Chicken Steaks with Milk'shroom Gravy made of c
risp chicken fillets smothered in creamy milk and mushroom gravy and then topped with yummy bacon pieces this dish is served with corn relish and their signature fried herb rice.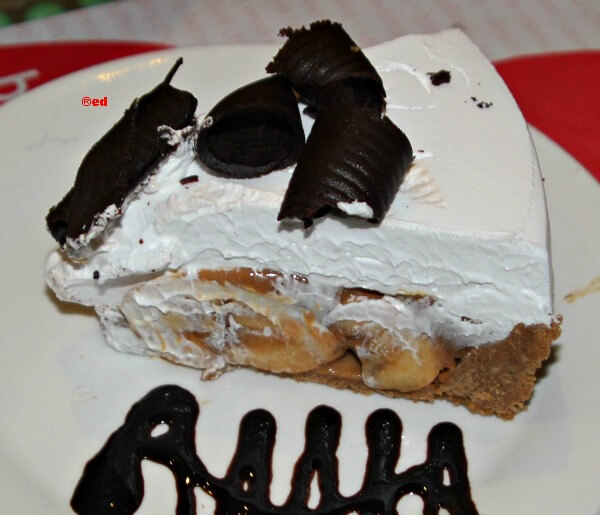 Banoffee Pie, Slice Php 95.00
We had
Banoffee Pie,
Warm Shoofly Pecan Pie and
Dark Chocolate Tiramisu Cheesecake to end a wonderful dinner.
Banoffee Pie, the store's bestseller never failed my expectation. The joy it brought to my senses is love.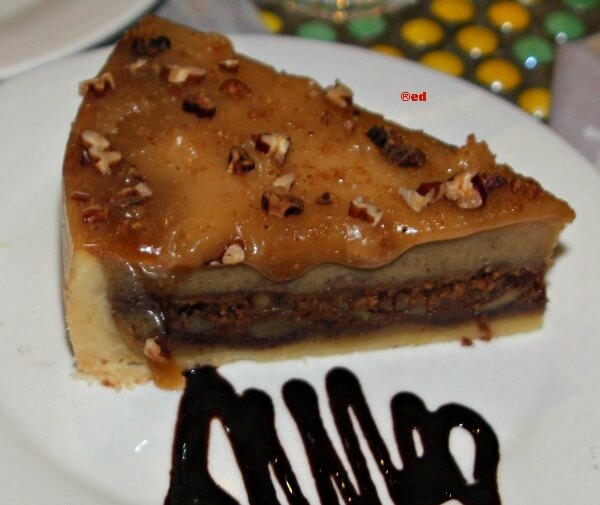 Warm Shoofly Pecan Pie, Slice Php 110.00
The beautiful and deliscious Warm Shoofly Pecan Pie is a must try. Its two different tastes were blended wonderfully
And was a real treat.
Dark Chocolate Tiramisu Cheesecake however was an intense dessert.
All dishes are good. My dining experience in Banapple is always delightful. I must admit, like you, I fall in love with Banapple's potion of garlicky, creamy, oily and cheesy dishes served in style and generous amount but reasonble price.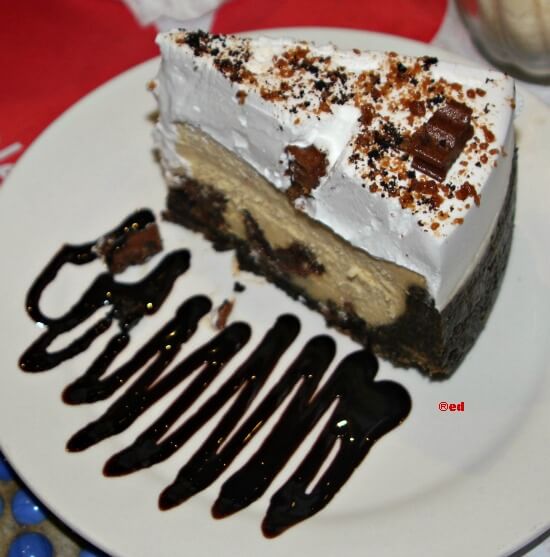 Dark Chocolate Tiramisu Cheesecake, Slice Php 110.00