Eggs Benedict, Php 320++
Eggs Benedict kickstarted our fabulous second day in the island. Like Anney and Peachy, I also tried the mouthwatering two halves of toasted English muffin, topped with ham, poached eggs and creamy, thick Hollandaise sauce. It was served with grilled tomato and veggies. At Php 320++, you might find this dish expensive. But hey, the price includes: breakfast al fresco, a scenic view of the ocean, and breathtaking backdrop of the volcanic mountain range of Mt. Malindig. If not Bellarocca, where else could you find such a wonderful breakfast at that price?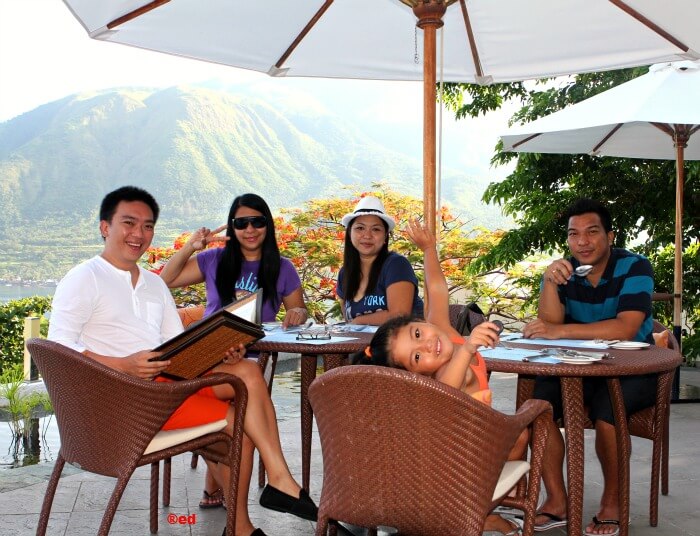 The aroma of the super soft and freshiest
bread greeted us good morning as soon as we seated. It was served with b
utter and jam
complimets of the resort.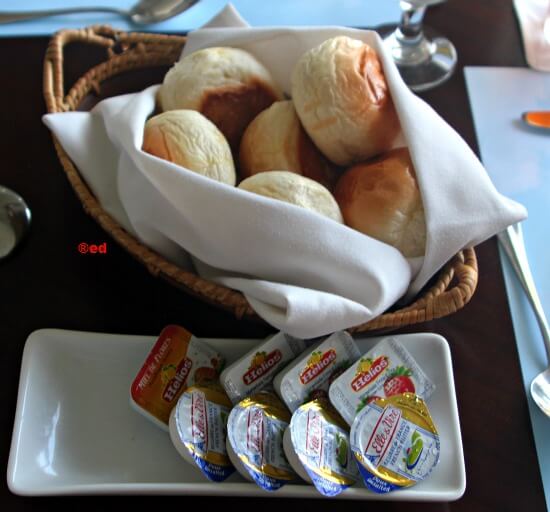 Complimentary bread, butter and jam
My CIL ordered a set of Filipino breakfast. The set, at Php
780++,
includes coffee/tea/hot chocolate, and a pandesal, chilled fruit juice or slices of fruits in season, two farm eggs, garlic rice, a soft roll, a slice of banana bread and a choice of bistik Filipino, tapa, daing na bangus or tocino. He chose tocino and shared it with ykaie.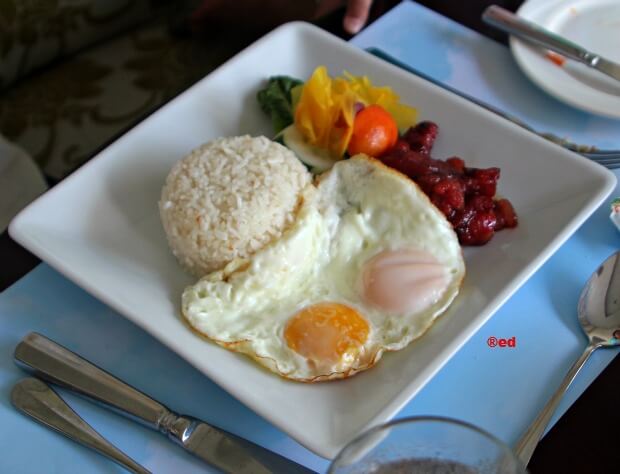 Filipino Breakfast Set (choice of tocino, tapa, daing na bangus or bistik filipino), Php 780++
I definitely enjoyed our brekfast. My only concern was my bigger tummy. I wondered if my extra small rash guard would still suits me, lol!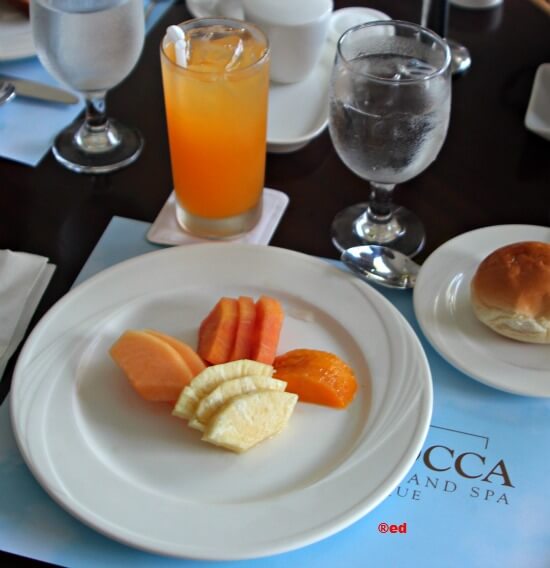 slices of fruits in season, included in Filipino set of breakfasts.