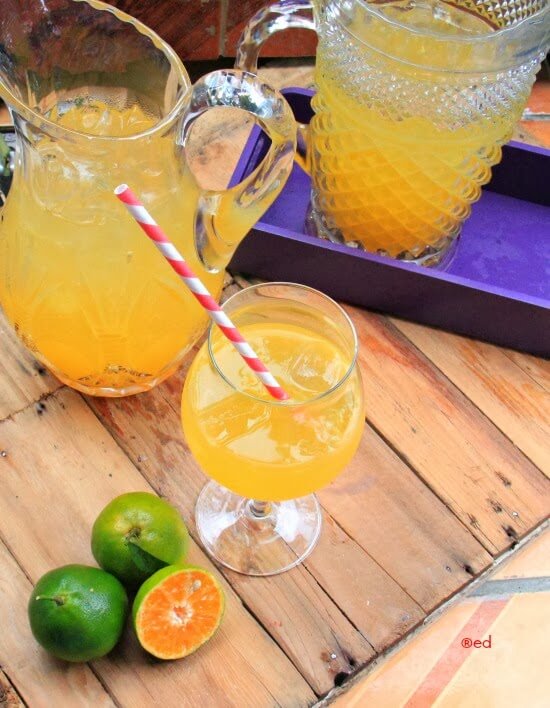 Dalandan or Sour Orange is still in season and priced at just Php 20 per kilo at the market yesterday. I bought 2 kilos of fresh Dalandan for juicing. It is high in Vitamin C and help boost the immune system, perfect defense for contagious sore throat and flu in the office brought by the unpredictable weather.
Wash 10-15 pcs Dalandan fruit very well, slice fruits in half and squeeze in vintage glass pitcher. Add syrup or white sugar to desired sweetness. Add 1 liter of cold water, stir it up and serve over lots of ice.
Keep Calm and Be Awesome. Happy Wednesday!